Image from Ram Leela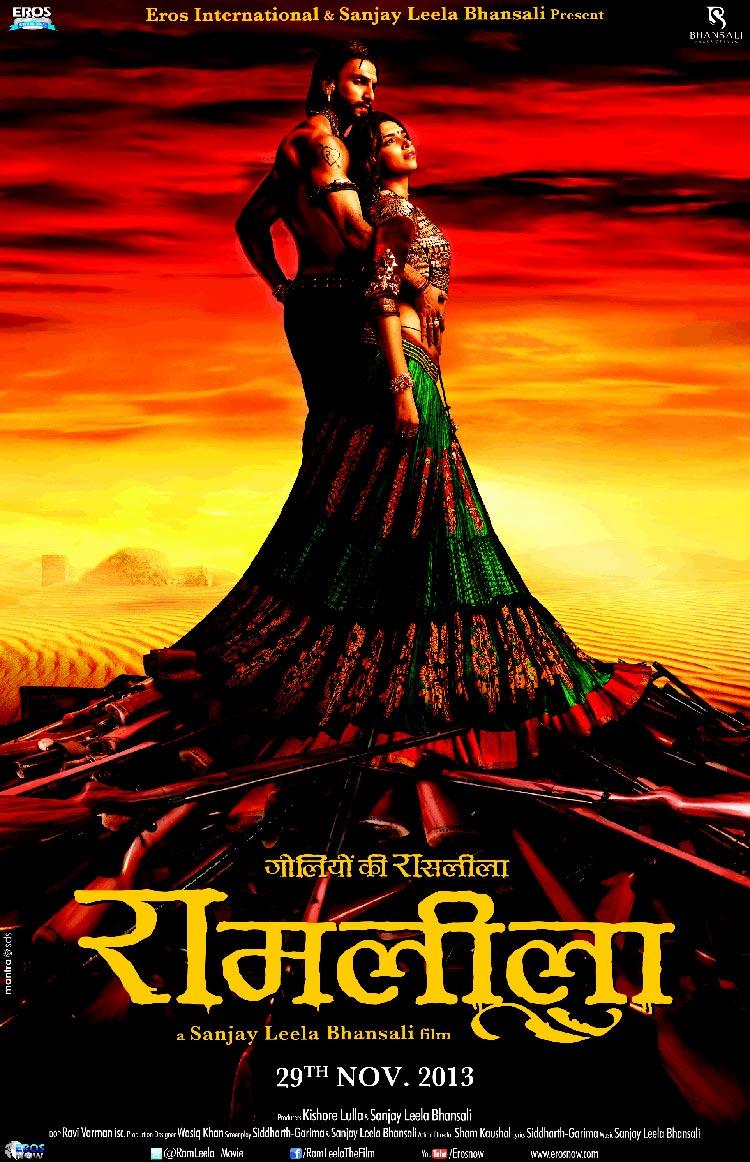 6 Responses to "Image from Ram Leela"
a nice poster indeed!
why penalise a director/ person involved with assessing a piece of work
NOw if the same poster was by one of the favored folks here, there would br dissections galore…
yeah bhansali is not at his best and has a certain theatrical operatic hangover perennially, but he is better in what he does than most in bollywood, when in full flow (in his genre)

is this meant to resemble a 'mountain' (of youth) or something…

ps–deepika is surely coming into her own somewhat (no pun intended) after cock tale..
COcktail made her realise some of her own abilities, it seems
NO wonder–suddenly deepika is being signed by 'better' makers/projects (than the housefuls, desiboys n break ke baad she was doing)

btw apparently dips mnay replace sonakshi in kick opposite salman (though that wont be a great role but a superhit at the minimum)

I also liked what Deepika is wearing in this poster
Can someone explain what sort of 'creation' is this–some immaculate handiwork on it
ps–also feel the urge of getting to the bottom of it

Who's the music director for this film, hope its not slb himself. Music is the only reason i look forward to a slb film.

Hmm–talking of music
-Ot-songtrack of the day
while flipping channels, came across this track
Really nice…lately there hasn't been 'old film' stuff here.
And sadhana looks good-a certain 'grace' about her
Lata in top form–enjoy-whatta melody
For the likes of Oldgold …

SLB has turned smarter – produced Rowry rathore and pocketed cool 50-60 cr profits so that he can make his kind of films (and there also – he will pocket huge sum upfront).