Images from Gunday (updated)
thanks to Xhobdo..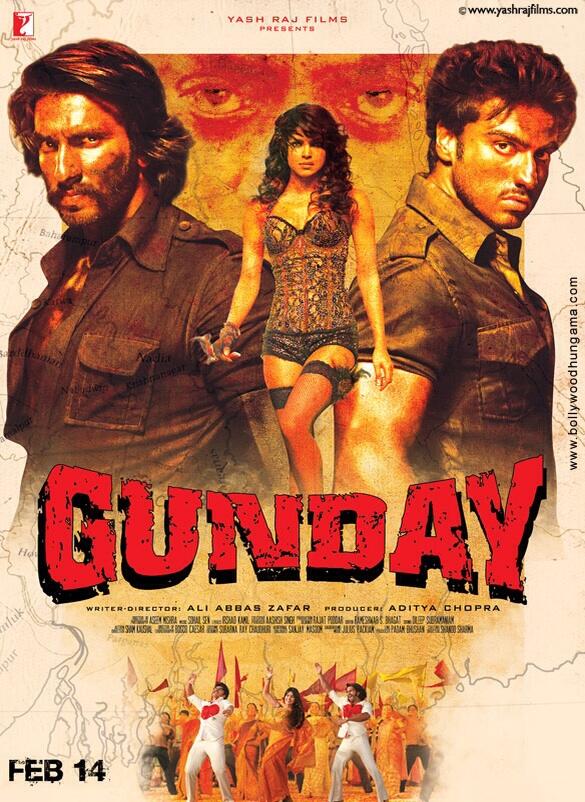 thanks to Apex..

The First Look poster of YRF's GUNDAY, is out. The company note describes the film set during Calcutta's most unsettled times in the early 70's, where the inseparable Bikram and Bala, grow from being small time, inconsequential wagon breakers and coal thieves, to becoming the biggest and most powerful black marketing mafia-men. Starring Ranveer Singh, Arjun Kapoor, Priyanka Chopra and Irrfan Khan. Directed by Abbas Ali Zafar.
P.S.- Feel that Habib Faisal would've been a better fit for this subject.
50 Responses to "Images from Gunday (updated)"