Images from Entertainment (updated)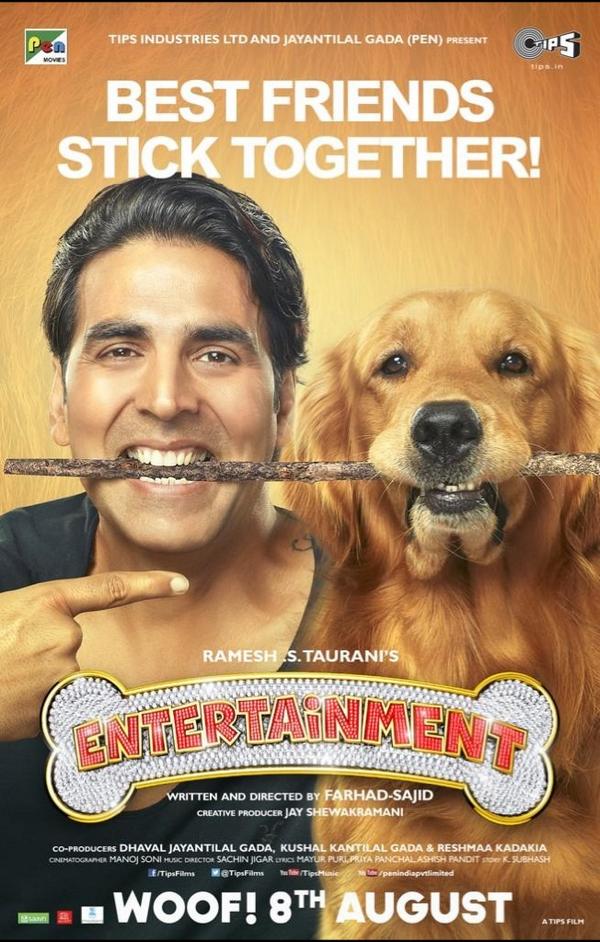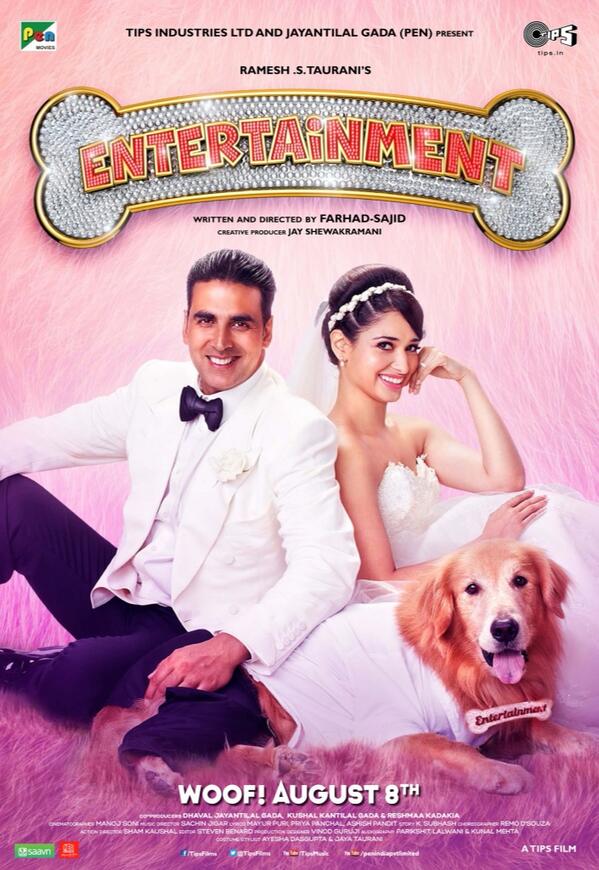 thanks to Xhobdo..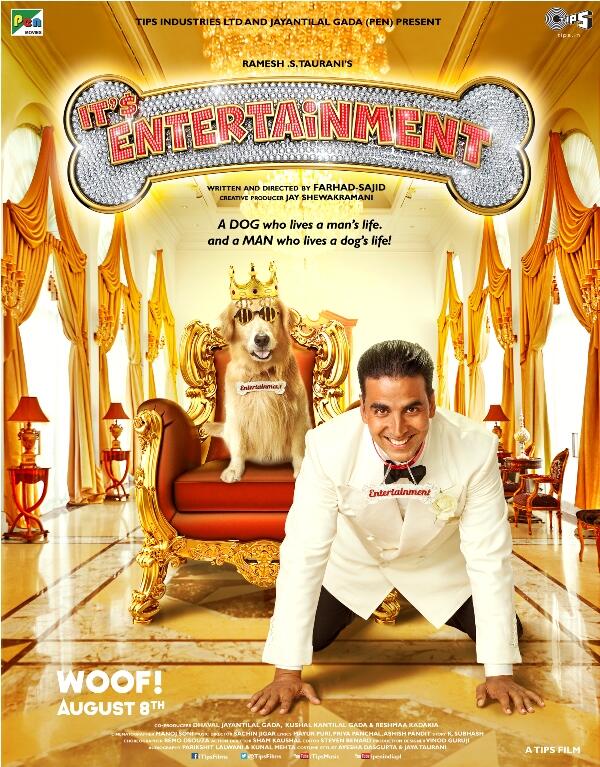 20 Responses to "Images from Entertainment (updated)"
Had never even heard of this..

LOL, more upset now that I know about the film!

Grapevine has it the dog's a shoe-in for Filmfare's best debut next year.

I wonder how Akki manages to do so many movie simultaneously!!

It probably helps that he hardly has to think when shooting and that he has probably done that scene a few times before in his last films…

I can't even remember the order of Akki's films anymore. They are one big massive blur to me. I could probably recite the year and film for aamir, salman, srk, hritihk etc…but for Akki I would be lost!

Did you guys see the trailer?

Why does he do films like these?

Akki is the smartest guy around as far as minting money is concerned. He maticulously dishes out 10 films a year (charging 10-15 cr a movie or maybe more) – he knows that he has do the same thing again and again and out of 10 evenif 1 gets hit – people will forget the other 9 :-)

Not sure whether folks who have commented negatively above have realized that some of the best WOM movie in last 3 years have Akshay in most – Rowdy Rathore in 2012, OMG in 2012, Holiday in 2014 (so far with the Best WOM). Others are Aashiqui 2, Dhoom 3 and Chennai Express.
Secondly, doing more films actually is advantage. Only down side is that No 1 opening is ruled out…but u gross more.
Thirdly…Akshay is the most grossing star of Bollywood and by the time he ends his career (10 years more than other contemporaries as his is fitter), his film would have grossed the highest. This would be noteworthy as it would be 50% more than the nearest.
Not supporting Akshay here…but just wanted to set the perspective about Akki which Jay, Idea and Z seems to be so vehemently against.

Naveen, which of my post suggest i'm against Akki?

Just for my knowledge, can you provide total worlwide gross of all akki movies released in 2013. Thanks.

I saw the trailer of this and was astounded at how much lowbrow these films can go. I'd wager that this will not be good for Akki at all!!

akki is like a labourer – he will work for 30 days from 8 am to 8 pm – take home 20 cr and next film is on!

i can tell u that Its….is a low-budget film with heavy dose of marketing. It has been made to make some quick 20-30 cr profit riding on akki's name….

can't believe the films Akshay continues to do..

once again just can't believe the kind of garbage Akshay associates himself with.

I don't think so i think he offers a great mix of variety these days. It was disappointing when he was churning comedies continuously with same jokes. Now he has learnt the art of keeping his audience entertained. Variety of characters he portrays with same aplomb makes him outstanding actor.
Garbage is what salman has been offering since wanted, same character with similar twists and story set in similar unrealistic world. If akshay was doing such movies at a stretch, he would have been criticized till end of end unanimously by critics and his non fans including me.

I dont get it why so much hate from Satyam. Its an Akshay Kumar comedy where you expect to have lowbrow humour. It same as a Chennai Express or a Kick as far as comedy is concerned.