World Cup – Aamir Khan (updated Group Stage standings, Round 1, 2 & 3 voting in progress)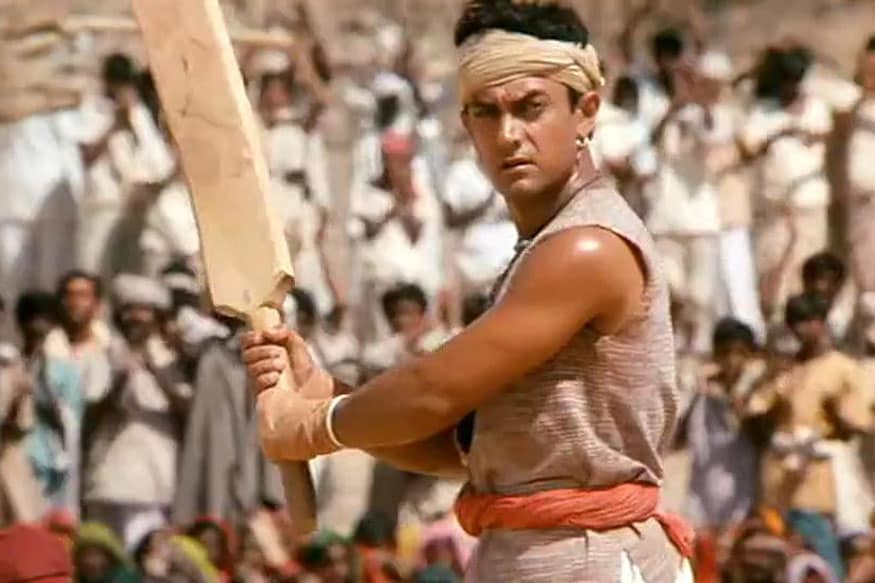 8 GROUPS OF RANDOMLY CHOSEN FILMS THAT STAR AAMIR KHAN – 4 FILMS IN EACH GROUP
2 MATCHES EVERY OTHER DAY FROM EACH GROUP – votes equal points
BLOGGERS TO VOTE ON WHICH FILM WINS – only need the winning film and if you like a reason for victory. No essays! In The event of a tie score at the end of group stages – the head to head match will determine the victor. In the event of a tie head to head my vote will determine the victor.
TOP 2 FROM EACH GROUP TO GO THROUGH TO FINAL 16 – matches there on are randomly picked by me.
Final 16 and knockouts – in the event of a tie score the highest voted film overall will go through.
Honourable mentions to nothing really.
Here are the groups and matches. Please vote by naming the film you prefer and ensure it is in a list like my example.
| | |
| --- | --- |
| Group 1 | |
| Qayamat Se Qayamat Tak | 66 |
| Ghajini | 52 |
| Mann | 19 |
| Baazi | 4 |
| | |
| Group 2 | |
| 3 Idiots | 56 |
| Rangeela | 54 |
| Raakh | 25 |
| Holi | 5 |
| | |
| Group 3 | |
| Lagaan | 65 |
| Dhobi Ghat | 31 |
| Akele Hum Akele Tum | 30 |
| Dil | 14 |
| | |
| Group 4 | |
| Dil Chahta Hai | 61 |
| Talaash | 51 |
| Raja Hindustani | 21 |
| Afsana Pyar Ka | 7 |
| | |
| Group 5 | |
| Dil Hai Ke Manta Nahin | 59 |
| Mangal Pandey | 44 |
| Dhoom 3 | 19 |
| Ishq | 18 |
| | |
| Group 6 | |
| Rang De Basanti | 56 |
| Jo Jeeta Wohi Sikander | 52 |
| PK | 23 |
| Ghulam | 9 |
| | |
| Group 7 | |
| Dangal | 62 |
| Earth | 30 |
| Hum Hain Rahi Pyar Ke | 28 |
| Fanaa | 20 |
| | |
| Group 8 | |
| Taare Zameen Par | 45 |
| Sarfarosh | 41 |
| Andaz Apna Apna | 39 |
| Secret Superstar | 15 |
First Round Group Matches
Qayamat Se Qayamat Tak Vs Baazi
Mann Vs Ghajini
Raakh Vs Rangeela
Holi Vs 3 Idiots
Dil Vs Akele Hum Akele Tum
Lagaan Vs Dhobi Ghat
Afsana Pyar Ka Vs Raja Hindustani
Dil Chahta Hai Vs Talaash
Dil Hai Ke Manta Nahin Vs Ishq
Mangal Pandey Vs Dhoom 3
Jo Jeeta Wohi Sikander Vs Ghulam
Rang De Basanti Vs PK
Hum Hain Rahi Pyar Ke Vs Earth
Fanaa Vs Dangal
Andaz Apna Apna Vs Sarfarosh
Taare Zameen Par Vs Secret Superstar
2nd Round Group matches
Qayamat Se Qayamat Tak Vs Mann
Baazi Vs Ghajini
Raakh Vs Holi
Rangeela Vs 3 Idiots
Dil Vs Lagaan
Akele Hum Akele Tum Vs Dhobi Ghat
Afsana Pyar Ka Vs Dil Chahta Hai
Raja Hindustani Vs Talaash
Dil Hai Ke Manta Nahin vs Mangal Pandey
Ishq Vs Dhoom 3
Jo Jeeta Wohi Sikander vs Rang De Basanti
Ghulam Vs PK
Hum Hain Rahi Pyar Ke vs Fanaa
Earth Vs Dangal
Andaz Apna Apna vs Taare Zameen Par
Sarfarosh Vs Secret Superstar
3rd Round Group matches
Qayamat Se Qayamat Tak Vs Ghajini
Baazi Vs Mann
Raakh Vs 3 Idiots
Rangeela Vs Holi
Dil Vs Dhobi Ghat
Akele Hum Akele Tum Vs Lagaan
Afsana Pyar Ka Vs Talaash
Raja Hindustani Vs Dil Chahta Hai
Dil Hai Ke Manta Nahin Vs Dhoom 3
Ishq Vs Mangal Pandey
Jo Jeeta Wohi Sikander Vs PK
Ghulam Vs Rang De Basanti
Hum Hain Rahi Pyar Ke Vs Dangal
Earth Vs Fanaa
Andaz Apna Apna Vs Secret Superstar
Sarfarosh Vs Taare Zameen Par
501 Responses to "World Cup – Aamir Khan (updated Group Stage standings, Round 1, 2 & 3 voting in progress)"
Round 1 Group Stage

Qayamat Se Qayamat Tak
Ghajini
Rangeela
3 Idiots
Akele Hum Akele Tum
Lagaan
Afsana Pyar Ka
Dil Chahta Hai
Dil Hai Ke Manta Nahin
Mangal Pandey
Jo Jeeta Wohi Sikander
Rang De Basanti
Earth
Dangal
Sarfarosh
Taare Zameen Par

LikeLike

Voting ends Sunday night GMT 8PM

LikeLike

Qayamat Se Qayamat Tak
Ghajini
Rangeela
3 Idiots
Akele Hum Akele Tum
Lagaan
Raja Hindustani
Talaash
Dil Hai Ke Manta Nahin
Mangal Pandey
Ghulam
Rang De Basanti
1947-Earth
Dangal
Sarfarosh
Taare Zameen Par

LikeLike

QSQT
Ghajini
Rangeela
3I
AHAT
Lagaan
Afsana Pyar Ka
Talaash (this should have been a later matchup! I would have voted for it over every Aamir film except for Lagaan!)
DHKMN
MP
JJWS
RDB
Earth
Dangal
Sarfarosh
TZP

LikeLike

But Jay has made it such that most of the excellent movies are put against each other which would result in either of the one getting knocked out in last 16 race!! Case in point is putting DCH against Talaash & PK vs RDB & JJWS vs Ghulam which is rather unfair as one of them would get eliminated even before last 16 despite being among the best ones Aamir has been part of!!

LikeLike

All teams within a group play each other once. Only 2 go through! Of course Group 6 & 8 are going to cause an upset! So JJWS will play RDB and PK…likewise for each group

LikeLike

Round 1:

QSQT
Ghajini (haven't seen it but it can't be worse than Mann!)
Rangeela
3 Idiots
Dil
Lagaan
Afsana Pyar Ka
Dil Chahta Hai
Dil Hai Ke Manta Nahin
Mangal Pandey
Jo Jeeta Wohi Sikander
Rand De Basanti
Hum Hain Rahi Pyar Ke
Dangal
Sarfarosh
Taare Zameen Par

LikeLike

Here we go…this is going to fun!

Qayamat Se Qayamat Tak
Mann
Rangeela
3 Idiots
Akele Hum Akele Tum
Lagaan
Raja Hindustani
Dil Chahta Hai
Dil Hai Ke Manta Nahin (love the title song)
Mangal Pandey
Jo Jeeta Wohi Sikander
PK (this was the hardest choice to make…)
Earth (…until I got to this choice lol…sheesh)
Dangal
Andaz Apna Apna (these match-ups are incredibly insane to pick!!)
Taare Zameen Par

LikeLike

QSQT
Ghajini
Rangeela
3 idiots
AHAT
Lagaan
RH
DCH
DHKMN
Mangal Pandey
JJWS
PK
HHRPK
Dangal
AAA
TZP

This is gonna be fun!!!

LikeLike

Qayamat Se Qayamat Tak
Ghajini
Rangeela
Holi
Akele Hum Akele Tum
Dhobi Ghat
Raja Hindustani
Dil Chahta Ha
Dil Hai Ke Manta Nahin
Dhoom
Ghulam
Rang De Basanti
Earth
Dangal
Sarfarosh
Secret Superstar

LikeLike

Qayamat Se Qayamat Tak
Ghajini
Raakh
3 Idiots
Akele Hum Akele Tum
Lagaan
Raja Hindustani
Dil Chahta Hai
Dil Hai Ke Manta Nahin
Mangal Pandey
Jo Jeeta Wohi Sikander
Rang De Basanti
Earth
Dangal
Sarfarosh
Taare Zameen Par

LikeLike

Qayamat Se Qayamat Tak
Ghajini
Rangeela
3 Idiots
Akele Hum Akele Tum
Lagaan
Raja Hindustani
Dil Hai Ke Manta Nahin
Mangal Pandey
Jo Jeeta Wohi Sikander
Rang De Basanti
Earth
Dangal
Sarfarosh
Taare Zameen Par

Just copy pasted and removed the lesser ones.

LikeLike

QSQT
Ghajini
Rangeela
3 Idiots
Akele Hum Akele Tum
Lagaan
Raja Hindustani
Talaash
DHKMN
Mangal Pandey
JJWS
Rang de Basanti
Earth
Fanaa
Sarfarosh
TZP

some truly unfortunate match-ups here I'm afraid (JJWS vs Ghulam, or Lagaan vs Dhobi Ghat, were painful).

LikeLike

For this thread one needs to think before voting – thats the privilege of having intelligent options.

SRK's cup was boring – all about choosing the dumber one out of two dumb films!

LikeLike

Between Talaash and DCH will take Talaash.

LikeLike

aage aage bahut difficult hai.

LikeLike

Qayamat Se Qayamat Tak
Ghajini
Rangeela
3 Idiots
Akele Hum Akele Tum
Lagaan
Raja Hindustani
Dil Chahta Hai
Dil Hai Ke Manta Nahin
Mangal Pandey
Jo Jeeta Wohi Sikander
Rang De Basanti
Hum Hain Rahi Pyar Ke
Dangal
Sarfarosh
Taare Zameen Par

LikeLike

Can we have Bachchan's next? Before Salman and Akshay.

LikeLike

By the time i was born bachchan was past his prime. So purists wont count my votes i guess.

LikeLike

There are three phases of him. First one the angry young man and the next one experimental one or european cinema in boi terms! That is roughly speaking. His films with Hrishida and others like Hrishida and the post angry young man phase in angry middleaged man roles.
In the first segment we can take Abhimaan, Chupke Chupke, Deewar, Sholay, AAA as samples. Shahenshah, Agnipath middle phase samples. The last one has Paa, Piku Teen as samples. Sarkar series represent mainstream in his older years.
It will be easy for Jayshah if these phases are separated instead of face offs from a general pool without taking into consideration age factor.

LikeLike

There is nothing much to choose from.
There is too much to choose from.

LikeLike

QSQT
Ghajini
Rangeela
3 Idiots
Dil
Lagaan
RH
DCH
DHKMN
D3
JJWS
RDB
Earth
Dangal
Sarfarosh
SS

Some tough ones here. would have liked Fanaa , Talaash and AAA to go ahead.

LikeLike

They'll have a chance still!

LikeLike

Qayamat Se Qayamat Tak
Ghajini
Rangeela
3 Idiots
Akele Hum Akele Tum
Lagaan
Raja Hindustani
Dil Chahta Hai
Ishq
Mangal Pandey
Jo Jeeta Wohi Sikander
Rang De Basanti
Hum Hain Rahi Pyar Ke
Dangal
Andaz Apna Apna
Taare Zameen Par

LikeLike

Jay – Satyam will fund your next 2 projects: Angry Man Cup & Old Man Cup. Bring them on!

That will bring most members out of hibernation for sure (one way or the other!).

LikeLike

Qayamat Se Qayamat Tak
Ghajini
Rangeela
3 Idiots
Akele Hum Akele Tum
Lagaan
Raja Hindustani
Dil Chahta Hai
Dil Hai Ke Manta Nahin
Mangal Pandey
Jo Jeeta Wohi Sikandar
Rang De Basanti
Earth
Dangal
Andaz Apna Apna
Taare Zameen Par

LikeLike

Round 1:

Qayamat Se Qayamat Tak
Ghajini
Rangeela
3 Idiots
Dil
Lagaan
Raja Hindustani
Dil Chahta Hai
Dil Hai Ke Manta Nahin
Dhoom 3
Jo Jeeta Wohi Sikander
Rang De Basanti
Hum Hain Rahi Pyar Ke
Dangal
Andaz Apna Apna
Taare Zameen Par

LikeLike

QSQT
Ghajini
Rangeela
3 idiots
Dil
Lagaan
Raja Hindustani
Talaash
DHKMN
Mangal Pandey
JJWS
RDB
HHRPK
Dangal
Sarfarosh
TZP

LikeLike

Jay, You have created seeding system for 8 teams to avoid bad clashes early. Just a thought.

LikeLike

I thought the same thing while voting …

LikeLike

Barring the replacement of Mela with Holi I have used a method for groups. How it turns out is just what it is, it's logical enough method – I'm sure munna will figure it out! (same for SRK). By meddling with it I'm sure we'll debate who the 8 seeds would be!

LikeLike

QSQT
Ghajini
Rangeela
3 Idiots
AHAT
Lagaan
DCH
Raja Hindustani
DHKMN
Mangal Pandey
RDB
JJWS
HHRPK
Dangal
Sarfarosh
TZP

LikeLike

Seeding is the system in professional tennis used to separate the top players in a draw so that they will not meet in the early rounds of a tournament. … He and the second seed are placed at opposite ends of the draw so that, if they both keep winning, they will meet in the final round.

And the benefit of being the second player.

LikeLike

Seeding also provides you the thrill of upsets 🙂

LikeLike

Sorry clicked too soon on the previous comment. Seeding could be based on IMDB rating to be on the safe side.

LikeLike

Here the upset chances are little as it is not a live show like sports. A Holi or Raakh cannot upset a more popular film. Even a DG will find it difficult to do so.

LikeLike

And Firangi has voted Dhobi Ghat over Lagaan so unless it's a strategic vote – watch out, shocks are possible.

LikeLike

I admire Firangi for being different.

LikeLike

I honestly dont know why people are preferring Sarfarosh over AAA. the latter has been a Hindi comedy staple for millions across the country. and there are many of my friends who rate this film as the best Hindi comedy of all time.

LikeLike

agree. I did not connect to Sarfarosh as much as others do.

AAA, DCH and 3Idiots are another territory.

LikeLike

i find sarfarosh a vastly overrated film by some intellectuals. seriously i do not know what's the big deal in it

LikeLike

Sarfarosh is one of the best cop gangster thrillers to have come out in Hindi cinema. A film that deserves much more praise than what it gets.

LikeLike

Round 1:
Qayamat Se Qayamat Tak
Ghajini
Rangeela
3 Idiots
Dil
Lagaan
Raja Hindustani
Dil Chahta Hai
Dil Hai Ke Manta Nahin
Dhoom 3
Jo Jeeta Wohi Sikander
Rang De Basanti
Hum Hain Rahi Pyar Ke
Dangal
Andaz Apna Apna
Taare Zameen Par

LikeLike

Round one

Qayamat Se Qayamat Tak
Ghajini
Rangeela
3 Idiots
Akele Hum Akele Tum
Lagaan
Raja Hindustani
Talaash
Ishq
Mangal Pandey
Jo Jeeta Wohi Sikander
Rang De Basanti
Earth
Dangal
Sarfarosh
Taare Zameen Par

LikeLike

First Round Group Matches

Qayamat Se Qayamat Tak
Ghajini
Rangeela
3 Idiots
Akele Hum Akele Tum
Lagaan
Raja Hindustani
Dil Chahta Hai
Dil Hai Ke Manta Nahin
Mangal Pandey
Jo Jeeta Wohi Sikander
Rang De Basanti
Hum Hain Rahi Pyar Ke
Dangal
Andaz Apna Apna
Taare Zameen Par

LikeLike

Dole Dole Dil Dole needs your help. Only film not to be given a vote so far is Baazi. Half expect Shivaay to give it a vote when it faces Ghajini… though Mann didn't get Shivaay's vote against Ghajini even after all the trolling. 19/20 have voted for Ghajini Vs Mann.

The shock factor vote goes to Firangi Mallah – voted against Lagaan, 3 Idiots & Taare Zameen Par (3 heavy hitters). Tactical, strategic votes? Or googly? Is Jeeves trying to engineer a Holi victory after begging for its entry instead of Mela. Or is he just doing the Firangi thing for now, batting for the enemy to join forces with the good later on?

China is devastated that Secret Superstar has only scored twice against Taare Zameen Par only to realise Dangal has battered Fanaa (Qalander is upset with that comment).

2 days of voting for these matches still left! 20 voters – very good! QSQT 💯%, 5 films with 95% of the vote…Round 2 of group stages starts Sunday night GMT… enjoy!

LikeLike

Haha! The real Secret Superstar is Darsheel. Who can forget his performance? Aamir tried hard to elevate Zaira Wasim and make her big star.

LikeLike

Baazi is an absolute crap movie…..I know some folks here want to just vote differently just for the sake of making things interesting but how in the world can you go against the movie that changed hindi cinema in 1988.

LikeLike

Would be really interesting if QSQT and Lagaan met in the final!

LikeLike

Like DDLJ and Swades.

LikeLike

This is trickier though because everyone loves QSQT, it would be hard to vote against it. On the other hand Lagaan is universally respected and ultimately the greater film in any objective sense. I certainly would be a bit torn between this choice. For me at least QSQT is much superior to DDLJ and between Swades and Lagaan I don't even think there's a contest! Anyway that's a long way off. For the moment I'm more worried about Talaash not going deep enough!

LikeLike

Contest should've been

Mann vs Fanaa
Baazi vs Ghajini

LikeLike

Both Fanaa and Ghajni would have walloped Mann and Baazi.

LikeLike

Firangi Mallah, I'm responding to a couple of your comments here that I felt no need to let through…

First off there's no great conspiracy here. The idea that the contests are being rigged in certain ways to get certain results is utterly absurd. We're not going to change history here irrespective of however these polls turn out! This is just fun. Don't take it so seriously. The contest so far does reveal how more meaningful films generally do better over time. Dil Se made the final 4, Swades got to the final. Even Darr beat all of SRK's other iconic stuff. And his biggest hit ever beat Swades narrowly. It's interesting therefore to see how views evolve over a longer period. Nonetheless the idea (and I know some others have suggested it here too) that there's some deeper vested interest behind doing these contests or it's to favor certain stars or films is downright silly. Not sure what we could possibly do here that could make any sort of difference anywhere else! Your most recent votes are suspect for obvious reasons. I hope you won't keep doing crazy stuff just because you believe in crazier things. If it's a sincere vote that's a different matter.

Yes….folks who master in conspiracy theories have evolved now from JFK to 9-11 to satyamshot! Wait until you see what we do to Salman.

LikeLike

I've just seen these myself. I'm pretty disappointed.

I'll lay out how the group's have been made not that I have to. If I personally involved myself in the process of groups it could create a manufactured tournament. Indeed I didn't 'seed' as I would be rigging to some degree.

All I have done is listed SRK and Aamir films chronologically from Wikipedia, deleted the film's not required and arrived at 32 films. The first 8 films are numbered 1-8, the next 8 1-8 and so on. The Aamir groups were set in stone till Jeeves wanted Holi instead of Mela. Instead of re-engineering new groups I just replaced Mela with Holi as inserting Holi would means it's the first film in Aamir's filmography and it would change every group thereafter.

Each person who is voting can go to Wikipedia and use the same process and they will arrive at the same groups.

For knockouts I'm just using random excel formulas to derive each round or asking my wife to tell a number from 1-8 and that's the first film out then another number etc.

Nothing spooky here. I'm happy to stop the whole thing if this claim is furthered as you can now derive the group yourself. For Aamir you have to assume Mela in the order film #18 in his filmography and just replace it with Holi instead of Holi being film #1 and creating 8 different groups (and mind you I checked these groups and they become even TOUGHER) – so I left the original groups just replacing Mela with Holi.

I don't care about the claim – as you can check it for yourself and apologize after.

It's rather silly tbh – just a game, won't bother next time.

If Aamir's 1st film was QSQT and 9th Sarfarosh, 17th Lagaan and 25th 3 Idiots I would still have left that group as it is.

You can build your own group next time or give me a method that doesn't involve huge effort or seeding or IMDb or whatever. I went with something easy that could still surprise and make it unpredictable.

Have to say I'm more cheesed off with this than writing box office columns! Something so trivial like a game has got you annoyed for no reason.

LikeLike

Eagerly waiting for Big B and Salman ones along with Akshay's and Ranbir's. It is only a game. And nothing serious.

LikeLike

And also Rajesh Khanna and Anil Kapoor along with Sanjay Dutt.

LikeLike

Original groups based on Wikipedia chronological order

Qayamat Se Qayamat Tak 1
Raakh 2
Dil3
Afsana Pyaar Ka4
Dil Hai Ke Manta Nahin5
Jo Jeeta Wohi Sikandar6
Hum Hain Rahi Pyar Ke7
Andaz Apna Apna8
Baazi1
Rangeela2
Akele Hum Akele Tum3
Raja Hindustani4
Ishq5
Ghulam6
Earth7
Sarfarosh8
Mann1
Mela2
Lagaan3
Dil Chahta Hai4
Mangal Pandey5
Rang De Basanti6
Fanaa7
Taare Zameen Par8
Ghajini1
3 Idiots2
Dhobi Ghat3
Talaash4
Dhoom 35
PK 6
Dangal7
Secret Superstar8

New groups with Holi – I chose to not go with this as original groups were shared so replaced Mela with Holi in the above groups instead.
Holi1
Qayamat Se Qayamat Tak2
Raakh3
Dil4
Afsana Pyaar Ka5
Dil Hai Ke Manta Nahin6
Jo Jeeta Wohi Sikandar7
Hum Hain Rahi Pyar Ke8
Andaz Apna Apna1
Baazi2
Rangeela3
Akele Hum Akele Tum4
Raja Hindustani5
Ishq6
Ghulam7
Earth8
Sarfarosh1
Mann2
Lagaan3
Dil Chahta Hai4
Mangal Pandey5
Rang De Basanti6
Fanaa7
Taare Zameen Par8
Ghajini1
3 Idiots2
Dhobi Ghat3
Talaash4
Dhoom 35
PK 6
Dangal7
Secret Superstar8

SRK done same way except excluded films which I did on my own accord.

The group's have little bias this way unless the actor chose every 8th film of his to be a masterpiece or utter rubbish!

LikeLike

Group 5 seems the weakest.

Qayamat Se Qayamat Tak
Ghajini
Raakh
3 Idiots
Dil
Lagaan
Afsana Pyar Ka
Dil Chahta Hai(Sorry Talaash, this is Jays fault)
Dil Hai Ke Manta Nahin
Mangal Pandey
Jo Jeeta Wohi Sikander
Rang De Basanti
Hum Hain Rahi Pyar Ke
Dangal
Andaz Apna Apna Vs Sarfarosh(Are you kidding me? With a heavy heart. It is Sarfarosh)
Taare Zameen Par

LikeLike

All future groups will be the same way.

So I'm sorry if you get Deewar, Sholay, Trishul & Don in the same group.
Or Hello Brother, Tubelight, Marigold & God Tussi Great Ho.

LikeLike

Hope now All is well!


LikeLike

Ghulam, which is an adaptation of On The Waterfront could have been a good film (could have been a contender!) but for the fact that everything in the movie is blindingly obvious. It's hardly surprising as the director who helmed the project is a known hack – one of those countless South Bombay drones who look up to Hollywood as if they are ashamed of their own industry. The title, as quirk of fate would have it, is really apt as they are the real ghulams. And in some cases, like Vikram Bhatt's, the awakening from this inferiority complex, so desired, never comes to pass.

I can very well imagine the conversation (while scripting) going like this: we need to adapt OTW for our poor, clueless Indian masses. Nevermind the fact that the iconic original had Marlon Brando playing a proper loser — a dimwit who develops a conscience, out of love and desperation, to testify against a mob boss. That is classic Hollywood, but we need to milk every single piece of empathy that can be aroused by playing to the galleries. To that end, we will use a hammer where a stick will suffice. Let's boldly say it aloud: subtlety be damned.

We will go ahead and give a pathetic display of the boxing fight that Brando only alludes to fixing. We will make Aamir a hard-ass hero (with swag), totally capable of standing up to a muscular Ronnie (Sharat Saxena). In the climax, while fighting with Ronnie, our hero will not only get up after being beaten to a pulp, but will also defeat Ronnie, in true Bollywood fashion, nevermind the fact that he's at least two times his own size. It's Bollywood, you see – and once we are done, we will also pat our backs while taking credit for steering the industry in the right direction.

/end rant.

I don't mind the fact that a Hollywood classic was remade in Bollywood. I do mind, however, that the adaptation ended up like this – a kitschy retelling that adds nothing, absolutely nothing, to the original but only debases it. Even thugs, the real ones, had more integrity than these Bollywood poseurs

LikeLike

Haha … And Karan Malhotra did an one-up on the Ghulam climax in his Agneepath remake!

You should be posting more, Saket!

LikeLike

Haven't seen Brando's film but in general not a huge fan of Ghulam for reasons you've laid out. One film I missed watching in cinema altogether in fact – a rarity for an Aamir film for me in general. Decent only.

I liked some songs but felt like JL were trying very hard to recreate the JJWS pulse.

LikeLike

Yes like this, still do.

LikeLike

Jay – We shud have had a single world cup of aamir vs srk instead of these 2 back to back tournaments. That would have been a high-profile Test match instead of numerous t20s. Also a test match that Aamir wud win by an innings or more …

LikeLike

And what this tournament is missing (the very reason why DDLJ won) …

LikeLike

We should have had qualifying rounds for the Mela slot …

Aatank Hi Aatank vs Parampara
Love Love Love vs Tum Mere Ho
Deewana Mujh Sa Nehin vs Awwal No.
Jawani Zindabad vs Isi Ka Naam Zindagi
Daulat Ki Jung vs Mela

How can we forget this 'learning curve'?

LikeLike

TOH versus Mogul!

LikeLike

Round 1

Qayamat Se Qayamat Tak
Ghajini
Rangeela
3 Idiots
Dil
Lagaan
Raja Hindustani
Dil Chahta Hai
Dil Hai Ke Manta Nahin
Dhoom 3
Jo Jeeta Wohi Sikander
Rang De Basanti
Hum Hain Rahi Pyar Ke
Dangal
Andaz Apna Apna
Taare Zameen Par

LikeLike

My Choices for Round 1:

Qayamat Se Qayamat Tak
Ghajini (love this film!)
Rangeela
3 Idiots
Akele Hum Akele Tum
Dhobi Ghat (Touch choice but I like this more)
Afsana Pyar Ka (Terrible film though I still like Tip Tip Barsa Paani)
Talaash (If I had my way this film should win!)
Dil Hai Ke Manta Nahin
Mangal Pandey
Jo Jeeta Wohi Sikander (Both films are remakes; like this much more)
Rang De Basanti (This is really unfortunate; I really really like PK)
Earth
Dangal
Andaz Apna Apna (Find Sarfarosh overrated)
Taare Zameen Par

LikeLike

Quite a few Hollywood remakes in this list:

Mann — An Affair to Remember
Ghulam — On The Waterfront
Akele Hum Akele Tum — Kramer Vs Kramer
DHKMN — It Happened One Night
JJWS — Breaking Away (not a complete remake though)
Fanaa — Story taken from Ken Follett's Eye of the Needle; not sure if Hollywood has made a film on it

LikeLike

Thanks, munna.

Didn't know this was made into a film.

LikeLike

I read this one in college days..along with Bourne series, papillon, Federick Forsyth. I wondered at that time why they are not making movie on Bourne.

LikeLike

Frederick Forsythe was legit fun. I also loved reading Alistair Maclean.

LikeLike

First Bourne film came out in 2002. When did you graduate? I believe you are IIT Kanpur alumnus?

(You dont need to reply if its too personal a question).

LikeLike

You are second person to remind me of my age/oldness today 🙂
Some one did it when I told them when I last played cricket !

LikeLike

Fanaa can hardly be considered a remake of Eye of the Needle; except for the bit where an injured Aamir crashes at Kajol's. And even then Rishi is her father not her husband!

LikeLike

Nice collection of Aamir songs here (BGM for this world cup):

LikeLike

QSQT
Ghajini
Rangeela
3I
Dil
Lagaan
APK
DCH
Ishq
MP
JJWS
RDB
Earth
Dangal
AAA
TZP

Evil of you to force a knock out betn:
Fanaa-Dangal
DCH-Talaash
JJWS-Ghulam
RDB-PK
MP-D3

4 of these cudve been salvaged by being paired against DHKMN, Ishq, APK and RH.

Welcome to the madness!

LikeLike

NyKavi – they are not knocked out! Each film matches with each other in its group so the pairs you've highlighted can still go through…I think people don't understand this group phase maybe I watch way too much sports and it's too common for me.

Group phase is like IPL league – in that group they all play each other once and bottom 2 get knocked out & top 2 advance.

The evil aspect is Group 6 and 8 as we will lose 2 from JJWS, Ghulam, PK or RDB and 2 from AAA, SS, TZP & Sarfarosh.

LikeLike

Aha, didnt read all your rules through. So will await the next set of matches in this Group Phase

LikeLike

I would like someone to remake Hollywood's Double Jeopardy…not exactly a classic but I truly loved that film back in the 90's.

LikeLike

i.e if I were to remake Hollywood films I'd choose films that were in that obscure category of pretty bad but watchable rather than outright classics. One Hollywood remake I liked was Kaante and a good soundtrack too.

LikeLike

Round 1 voting is still in progress, but I have updated standings based on the 24 votes so far.

Group 1 – QSQT has 100% votes so far, though is probably against the worst film in this tournament.
Group 6 – PK is in trouble early on here. Tough match up with RDB has proved to be too hot for it. It still has to match up against Ghulam & JJWS. TOUGH GROUP, will the Hirani-Aamir combo see an early exit?
Group 7 – very close match up between Hum Hain Rahi Pyar Ke & Earth, this might prove to be crucial in the outcome here as Dangal is early favourite to top this group. TOUGH GROUP
Group 8 – Another big match up between AAA and Sarfarosh is crucial. The latter has edged it so far. Another TOUGH GROUP

Group leaders currently are QSQT, 3 Idiots, Lagaan, Raja Hindustani, Dil Hai Ke Manta Nahin, Jo Jeeta Wohi Sikander/Rang De Basanti, Dangal, Taare Zameen Par…things will change when we get to Round 2 of Group stage tomorrow in 36 hours.

Carry on voting if you haven't on Round 1 matches. They are in the post.

LikeLike

I used to be Tom, but there's a new Tom now (the Tom who wrote about the TOH trailer).

Already at my last post I changed my name and the old Tom here is now the new Tom D.

My vote:
QSQT
Mann
3i
Raakh
LAGAAN
Dhobi Ghat
DCH
Talaash
Mangal Pandey
DHKMN
RDB
JJWS
Dangal
HHRPK
TZP
SeSu

LikeLike

Tom D you need to choose from this please

Qayamat Se Qayamat Tak Vs Baazi
Mann Vs Ghajini
Raakh Vs Rangeela
Holi Vs 3 Idiots
Dil Vs Akele Hum Akele Tum
Lagaan Vs Dhobi Ghat
Afsana Pyar Ka Vs Raja Hindustani
Dil Chahta Hai Vs Talaash
Dil Hai Ke Manta Nahin Vs Ishq
Mangal Pandey Vs Dhoom 3
Jo Jeeta Wohi Sikander Vs Ghulam
Rang De Basanti Vs PK
Hum Hain Rahi Pyar Ke Vs Earth
Fanaa Vs Dangal
Andaz Apna Apna Vs Sarfarosh
Taare Zameen Par Vs Secret Superstar

Seems you've picked your 2 favourite films from each group…

LikeLike

Okay, thank you, I somehow got it wrong…

Qayamat Se Qayamat Tak
Ghajini
Raakh
3 Idioten
Akele Hum Akele Tum
Lagaan
Afsana Pyar Ka
Talaash
Dil Hai Ke Manta Nahin
Mangal Pandey
Jo Jeeta Wohi Sikander
Rang De Basanti
Hum Hain Rahi Pyar Ke
Dangal
Sarfarosh
Taare Zameen Par

LikeLike

12 final hours for votes but as it's group stages (3 rounds) anyone can vote as long as they end up voting for each of the 3 group match ups.

LikeLike

It is always fun to see votes per round basis..But there are commentators who come less frequently…If people want to vote for all 3 rounds in one go they should be allowed?

LikeLike

That's what I just confirmed. Qalander did it – so it's fine. I'm obviously trying to drive some process here for my own purposes as it's easier to manage but happy to deal with 3 rounds of votes!

LikeLike

Waiting for round 2.

LikeLike

Round 2 matches are ready…(in the post above) and in this comment…
Qayamat Se Qayamat Tak Vs Mann
Baazi Vs Ghajini
Raakh Vs Holi
Rangeela Vs 3 Idiots
Dil Vs Lagaan
Akele Hum Akele Tum Vs Dhobi Ghat
Afsana Pyar Ka Vs Dil Chahta Hai
Raja Hindustani Vs Talaash
Dil Hai Ke Manta Nahin vs Mangal Pandey
Ishq Vs Dhoom 3
Jo Jeeta Wohi Sikander vs Rang De Basanti
Ghulam Vs PK
Hum Hain Rahi Pyar Ke vs Fanaa
Earth Vs Dangal
Andaz Apna Apna vs Taare Zameen Par
Sarfarosh Vs Secret Superstar

You can enter the voting but please vote for both Round 1 & 2 matches (in the post above), otherwise those that voted in Round 1 can now vote for Round 2. Voting will continue to be open for groups beyond Tuesday 8PM GMT but I will share an update on standings at the end of Round 2 on Tuesday.

For now an update on standings after Round 1 (25 votes) is in the post.

LikeLike

QSQT
Ghajini
Raakh
Rangeela
Lagaan
AHAT
DCH
Talaash
DHKMN
Dhoom 3
RDB
PK
FANAA
EARTH
TZP
Sarfarosh

LikeLike

Round 2 vote – mine

Qayamat Se Qayamat Tak
Ghajini
Raakh
3 Idiots
Lagaan
Akele Hum Akele Tum
Dil Chahta Hai
Talaash
Mangal Pandey
Dhoom 3
Jo Jeeta Wohi Sikander
PK
Fanaa
Dangal
Taare Zameen Par
Sarfarosh

LikeLike

My Round 2 votes:

QSQT
Ghajini
Raakh
Rangeela
Lagaan
Dhobi Ghat
DCH
Talaash
Mangal Pandey
Ishq
JJWS
Ghulam
Fanaa
Earth
TZP
Sarfarosh

LikeLike

QSQT
Ghajini
Holi
Rangeela
Lagaan
Dhobi Ghat
DCH
Talaash
DHKMN
Dhoom3
JJWS
PK
HHRPK
Dangal
AAA
Sarfrosh

LikeLike

QSQT
Ghajini
Holi
Rangeela
Lagaan
Dhobi Ghaat
DCH
Talaash
MP
D3
JJWS
Ghulam
Fanaa
Dangal
TZP
Sarfarosh

LikeLike

I initially chose Holi over Raakh because I like it more. Then I changed it to Raakh as I felt it might be harder to treat Holi as an Aamir film. But then I had a second redo and chose Holi once more! Actually he does have a substantial part here.

LikeLike

Ha! I'm just reading up on Holi. Nasser, Om Puri…crap never heard of this film till it's been mentioned here.

LikeLike

My choices landed at the wrong place!!

LikeLike

you should certainly check it out if you get the chance. Aamir of curse did MP with Ketan Mehta decades later!

For starters, Aamir was in Ketan Mehta's mind for the lead role but Aamir had a break up during that period and shaved his head due to the rejection!! So when Aamir met Mr. Mehta, he was surprised looking him bald, then Aamir narrated the whole story; then came his good friend Ashutosh Gowarikar as a lead and Aamir as one of the supporting actors!!

LikeLike

I haven't seen Holi, hence voted for Raakh — but it isn't a fair vote. D3 and it are the only films on this list I haven't seen

LikeLike

Qayamat Se Qayamat Tak
Ghajini
Raakh
Rangeela
Lagaan
Akele Hum Akele Tum
Dil Chahta Hai
Talaash
Mangal Pandey
Dhoom 3
Rang De Basanti
PK
Hum Hain Rahi Pyar Ke
Earth
Andaz Apna Apna
Sarfarosh

LikeLike

2nd round votes from Jeeves. Please vote the same
Qayamat Se Qayamat Tak
Ghajini
Holi
Rangeela
Lagaan
Dhobi Ghat
Dil Chahta Hai
Talaash
Dil Hai Ke Manta Nahin
Dhoom 3
Rang De Basanti
Ghulam
Hum Hain Rahi Pyar Ke
Earthl
Andaz Apna Apna
Secret Superstar

LikeLike

Mann
Ghajini
Holi
Rangeela
Lagaan
Akele Hum Akele Tum
Dil Chahta Hai
Talaash
Dil Hai Ke Manta Nahin
Dhoom 3
Rang De Basanti
Ghulam
Fanaa
Earth
Taare Zameen Par
Secret Superstar

I did not watch Raakh or Holi. I simply ticked.

I went for Mann because of less gore and less tension vis a vis QSQT. I love Mann's songs more.

Baazi I saw only some parts.

LikeLike

Ghulam has more blood than PK. But the direction is more compact and gripping. I dont care much for originality in films or songs. The final result should be good.
Not much bothered about layers or nuance.
QSQT is far superior. But Mann has its moments. I love cruises, oceans and ships. And well shot songs without too many background dancers.

LikeLike

QSQT will win even if my vote is not there. I felt bad about Mann getting zero or one!

As for gore, there are 2 or 3 knifings! Ghulam is more bloody for that matter but it is a story well directed even if it is plagiarised.

LikeLike

A straightforward and well rounded story is my choice most of the time. At the end of it I should feel happy than start thinking. It does not mean that I dont like the thinking cinema. But when it comes to choose with a gun pointing at my head, then I will go for the former with some regret for not choosing the latter. It is like choosing father or mother or one child over the other. Very difficult.

LikeLike

Round 2 votes:

Qayamat Se Qayamat Tak
Ghajini
Raakh
3 Idiots
Lagaan
Dhobi Ghat
Dil Chahta Hai
Talaash
Dil Hai Ke Manta Nahin
Dhoom 3
Rang De Basanti
PK
Hum Hain Rahi Pyar Ke
Dangal
Taare Zameen Par
Sarfarosh

LikeLike

QSQT
Ghajini
Raakh
Rangeela
Lagaan
DG
DCH
Talaash
DHKMN
D3
RDB
Ghulam
Fanaa
Dangal
TZP
SS

LikeLike

Chose Rangeela over 3I on purpose.Better songs and a better Aamir performance

LikeLike

Votes for Round 2. JJWS v RDB was a tough one here:

Qayamat Se Qayamat Tak
Ghajini
Raakh
3 Idiots
Lagaan
Akele Hum Akele Tum
Dil Chahta Hai
Raja Hindustani
Dil Hai Ke Manta Nahin
Ishq
Jo Jeeta Wohi Sikander
Ghulam
Hum Hain Rahi Pyar Ke
Earth
Andaz Apna Apna
Sarfarosh

LikeLike

Round 2:

Qayamat Se Qayamat Tak
Ghajini
Raakh
3 Idiots
Lagaan
Dhobi Ghat
Dil Chahta Hai
Talaash
Dil Hai Ke Manta Nahin
Dhoom 3
Rang De Basanti
PK
Hum Hain Rahi Pyar Ke
Dangal
Andaz Apna Apna
Secret Superstar

LikeLike

Round 2

Qayamat Se Qayamat Tak
Ghajini
Raakh
3 Idiots
Lagaan
Akele Hum Akele Tum
Dil Chahta Hai
Talaash
Dil Hai Ke Manta Nahin
Ishq
Jo Jeeta Wohi Sikander vs Rang De Basanti
PK
Hum Hain Rahi Pyar Ke
Dangal
Andaz Apna Apna
Sarfarosh

LikeLike

Round 2

Qayamat Se Qayamat Tak
Ghajini
Raakh
3 Idiots
Lagaan
Akele Hum Akele Tum
Dil Chahta Hai
Talaash
Dil Hai Ke Manta Nahin
Ishq
Jo Jeeta Wohi Sikander
PK
Hum Hain Rahi Pyar Ke
Earth Vs Dangal
Andaz Apna Apna vs Taare Zameen Par
Sarfarosh Vs Secret Superstar

LikeLike

Second round vote-

Qayamat Se Qayamat Tak
Ghajini
Raakh
3 Idiots
Lagaan
Akele Hum Akele Tum
Dil Chahta Hai
Talaash(Hands down)-My vote always for Talaash against any opponent.
Mangal Pandey
Ishq
Rang De Basanti(Very tough-RDB just by a margin)
PK
Fanaa
Dangal(Tough one)
Taare Zameen Par
Sarfarosh

LikeLike

My vote for round 2

Qayamat Se Qayamat Tak
Ghajini
Raakh
Rangeela
Lagaan
Akele Hum Akele Tum
Dil Chahta Hai
Talaash
Dil Hai Ke Manta Nahin
Ishq
Jo Jeeta Wohi Sikander
PK
Hum Hain Rahi Pyar
Dangal
Andaz Apna Apna
Sarfarosh

LikeLike

2nd Round Picks:

Qayamat Se Qayamat Tak Vs Mann
QSQT

Baazi Vs Ghajini
Ghajini

Raakh Vs Holi
Raakh

Rangeela Vs 3 Idiots
3I

Dil Vs Lagaan
Lagaan

Akele Hum Akele Tum Vs Dhobi Ghat
DG

Afsana Pyar Ka Vs Dil Chahta Hai
DCH

Raja Hindustani Vs Talaash
Talaash

Dil Hai Ke Manta Nahin vs Mangal Pandey
MP

Ishq Vs Dhoom 3
D3

Jo Jeeta Wohi Sikander vs Rang De Basanti
JJWS

Ghulam Vs PK
PK

Hum Hain Rahi Pyar Ke vs Fanaa
Fanaa

Earth Vs Dangal
Dangal

Andaz Apna Apna vs Taare Zameen Par
AAA

Sarfarosh Vs Secret Superstar
Sarfarosh

LikeLike

Round 2 :

Qayamat Se Qayamat Tak
Ghajini
Raakh
Rangeela
Lagaan
Dhobi Ghat
Dil Chahta Hai
Talaash
Dil Hai Ke Manta Nahin
Ishq
Rang De Basanti
PK
Hum Hain Rahi Pyar Ke
Dangal
Andaz Apna Apna
Secret Superstar

LikeLike

Want these as QF whether I voted for them or not.

Dangal

Lagaan

3 Idiots

TZP

QSQT

Talaash

PK

Secret Superstar

Incidentally 3 films were directed by women. Earth, DG and Talaash.

Aamir acted in wacky comedy roles in Rangeela, AAA, SS and 3 Idiots.

Two sports films if we leave Awwal Number. Lagaan and Dangal. Ghulam?

3 action films starting from Ghulam, Ghajini and Sarfarosh. Dhoom 3?

Some loud ones like RH and Dil.

LikeLike

No love for Rang De Basanti?

If I could pick the final 2, they would be Talaash & Rang De Basanti. After that I wouldn't care which film eventually wins.

LikeLike

I missed it. It has tremedous music too and repeat value.

LikeLike

tremendous music I meant. AR at his best.

LikeLike

Not just that, it has gorgeous, absolutely gorgeous, camera work. It is, technically speaking, a flawless film. Yes, it has some troublesome politics embedded into the narrative, but that's a separate debate.

Troublesome politics? Rdb is an epitome of what aamir stands for in the bigger icture (from qsqt to dangal) – rebel against the status quo. 🖕🏻

LikeLike

First off, QSQT isn't an example of rebelling against the status quo. If that is the case then most love stories would fit the bill as well. That's a very loose definition of the term.

Second, RDB encourages an armed rebellion of sorts, which judged by any criteria, is problematic. The Naxal movement, for instance, is also about an armed conflict against the state or the establishment. There is a good reason for not calling it a mere rebellion against the status quo.

LikeLike

I wont equate rdb with naxal movement. The latter is an 'idealist' rebellion, while rdb is about retaliation to govt corruption due to personal loss. Saying both are about armed rebellion is an ideological shortcut IMO.

LikeLike

The politics, in both cases, is the same. It is about taking up arms against the state/establishment, as opposed to following a democratic process. Peasants who join the Naxal movement are also goaded by state corruption, and in some cases, loss of wealth/land.

It is a bit of a cop-out, I'm afraid. Rakeysh Mehra took pains to point out that he wanted people to be more politically aware, to be more willing to take a stand, after watching the movie. But had he shown just that, in the end, the movie would have ended without emotional catharsis for the viewers. Hence the need to stage the murder, which is only a plot device, but it strongly conveys an extremist message.

LikeLike

Ah, glad you posted this, I had been meaning to go look for this!

LikeLike

I'd also add this here — 'extremism' is not something self-evident for me. I of course don't support violent political acts. But there is an 'extremism' of the state that usually precedes it. In other words the 'extremism' of the state is usually not even defined as such while the kind that comes around in response is immediately tagged 'crazy' or 'illegitimate' or what have you. So the state sets the terms of the debate at both ends. State violence cannot be defined as 'extremist' or 'terrorist' while the other side's can be. as in so many other areas of life this then becomes a struggle over meaning. The state is quite naturally hegemonic even here. To be clear I am not defending certain kinds of political actions. At the same time that which the state does is never presented except in the most bland business-as-usual language. The exceptions are of course those states which becomes international pariahs and then the very same language is applicable to them as well.

Hahahaha. Already in QF mode? What if I do a Big Brother style in and out. Replace Mela with Lagaan LOL

LikeLike

Round 2

Qayamat Se Qayamat Tak
Ghajini
Raakh
3 Idiots
Lagaan
Dhobi Ghat
Dil Chahta Hai
Talaash
Dil Hai Ke Manta Nahi
Dhoom 3
Jo Jeeta Wohi Sikandar
PK
Hum Hain Rahi Pyaar Ke
Dangal
Andaz Apna Apna
Sarfarosh

LikeLike

Round 2:
Qayamat Se Qayamat Tak
Ghajini
Raakh
3 Idiots
Lagaan
Akele Hum Akele Tum
Dil Chahta Hai
Raja Hindustani
Dil Hai Ke Manta Nahin
Ishq
Jo Jeeta Wohi Sikander
Ghulam
Fanaa
Dangal
Andaz Apna Apna
Sarfarosh

LikeLike

I'm excited to update this. Feels like PK is in deep trouble here. Clearly not a highly rated film relative to JJWS or RDB. I'm surprised many are voting Ghulam over it too! I sense an AAA fightback.

Also Rangeela over 3 Idiots too for a lot. Small film like Dhobi Ghat is doing well, it will be an upset IMO to knock out AHAT.

Ishq Vs Dhoom 3 is the worst match in this round. A couple of unwatchable films…

LikeLike

I would like essays from Qalander, Saket & Satyam on the merits of Ishq or Dhoom 3 – rangan style!

Something like 'first half pallette of Dhoom 3 is like a…' or '[Ishq] a metaphor for the love between…' or 'Dhoom 3 and Ishq…'

Guess who 😂

LikeLike

Jay, why don't you come up with superstars -male
Raj Kapoor, Dev Anand, Dilip Kumar, Amitabh Bachchan, Aamir Khan, SRK, Salman Khan, Sunny Deol, Anil Kapoor, Sanjay Dutt, Ajay Devgn, Sunil Dutt, Rajendra Kumar, Rishi Kapoor, Vinod Khanna, Shashi Kapoor, Dharmendra, Ranbir Kapoor, Jackie Shroff, Govinda, Ranveer Singh, Prithviraj Kapoor, Shammi Kapoor, Rajendra Kumar, Raj Kumar, Jeetendra, Guru Dutt, Sanjeev Kumar, Akshay Kumar, Rajesh Khanna, Balraj Sahni, Feroz Khan, Ashok Kumar, Kishore Kumar, Hrithik Roshan, etc contest?

LikeLike

And one for females also Nargis, Geeta Bali, Madhubala, Meena Kumari, Vyjantimala, Sridevi, Meenakshi, Juhi, Kajol, Kareena, Karishma, Alia, Vidya, Kangana, Hema, Jaya, Rekha, Sharmila, Nutan, Tanuja, Waheeda etc etc

LikeLike

Deepika, Katrina, Anushka, Jaya Prada, Madhuri and few more I might have missed

LikeLike

SP – please update your last 3 votes
Waiting on JustaFan, Shalini, Shivaay, Saket & Tom D for Round 2
New voters welcome.

Updated group standings in post after 90 votes over 2 rounds.

LikeLike

The big shock here looks like being PK going out! Earth and HHRPK are really close still and Group 8 very tough to call as the final match will decide it. Sarfarosh might be in trouble here or Taare Zameen Par as Andaz Apna Apna faces Secret Superstar which has struggled in this Group of Death in the final match up.

Every vote counts!

Round 3 will start tomorrow around this time!

LikeLike

PK going out will be too harsh. It's a very fine film…Hirani's 2nd best, after LRM

At least IMO. I'm not a big fan of 3 Idiots though.

LikeLike

Round 2 Picks:

Qayamat Se Qayamat Tak
Ghajini
Raakh (Don't recall much about Holi)
Rangeela
Lagaan
Dhobi Ghat
Dil Chahta Hai
Talaash
Mangal Pandey
Dhoom 3
Rang De Basanti
PK
Hum Hain Rahi Pyar Ke
Dangal
Taare Zameen Par
Secret Superstar

LikeLike

Likely finalists

Lagaan, Dangal

QSQT, TZP

3 Idiots, Ghajini

LikeLike

Unlikely finalists

Talaash, Earth

RDB, DCH

Sarfarosh, AAA

LikeLike

Having doubts if PK and Earth will make it to round of 16, which will be harsh. Tough groups they are in.

Apart from that no surprises yet …

LikeLike

Earth has chances as hhrpk goes up against Dangal next whereas Earth has Fanaa. It can get through potentially…

PK – agree it's tough on it but it not getting out of the group here suggests it was an unlikely winner overall.

LikeLike

Fanaa will gets its share of votes when pitched against Earth.

MP and DHKMN are getting the advantage of being in the weakest group. PK would have made it if the round robin was with seeding. Earth will always struggle against commercial heavyweights.

LikeLike

Group 5 was weak so in hindsight, swapping Dhoom 3 for PK may have been fairer but I don't want to fiddle too much here.

I like PK a lot but I think here I am not surprised (it's more surprising that a lot prefer Ghulam to it than RDB or JJWS). Also I think 3 Idiots will eventually struggle too.

Round of 16 will be tough here such is the competition. Only Group A has confirmed places. Otherwise it's still a tough group phase and last match up will count.

LikeLike

Just watched the train sequence of Ghulam. Far better than Dhoom 3 stunt.

LikeLike

My revised and last list.

Qayamat Se Qayamat Tak
Ghajini
Raakh
3 Idiots
Lagaan
Dhobi Ghat
Dil Chahta Hai
Talaash
Mangal Pandey
Dhoom 3
Rang De Basanti
PK
Fanaa
Dangal
Taare Zameen Par
Sarfarosh

LikeLike

QSQT is in. Great!

LikeLike

Just a preemptive warning. QSQT all the way for me.

LikeLike

If it comes to QSQT vs Lagaan, then its QSQT for me without any reservation, no matter how 'iconic' Lagaan is. Lagaan was about resisting and surviving at the 'terms' of the 'system' (a cricket match!), while QSQT was about not succumbing to the terms laid out by one's pedigree. Of course, dying of hunger is perhaps more critical than not marrying/living with your loved one (that is another debate altogether). Ideologically, QSQT wins by a mile (and a finger to 'oscar' nomination and to the likes of ddlj/mpk). Love has its own terms.

LikeLike

India doesn't reveal its team for the final! Don't do it!

LikeLike

LOL! Somehow people seem to be in a hurry to get to the final here. Every good sportsperson knows you must only focus on the next game or you sometimes don't get there!

LikeLike

We are mere spectators, the films are playing each other. And they are what they are. In fact I will take Dangal over Lagaan anyday, but will hold on to the reasons for now.

LikeLike

So you watched 8 Aamir Khan films to change your mind this much?

LikeLike

QSQT
Ghajini
Raakh
3 idiots
Lagaan
AHAT
DCH
Talaash
DHKMN
Dhoom 3
JJWS
PK
HHRPK
Dangal
AAA
SS

LikeLike

Round 2:

QSQT
Ghajini
Raakh
Rangeela
Lagaan
Dhobi Ghat
DCH
Talaash
DHKMN
Ishq
RDB
Ghulam
HHRPK
Dangal
AAA
Sarfarosh

LikeLike

Round 3 – standings updated in post
Qayamat Se Qayamat Tak Vs Ghajini
Baazi Vs Mann
Raakh Vs 3 Idiots
Rangeela Vs Holi
Dil Vs Dhobi Ghat
Akele Hum Akele Tum Vs Lagaan
Afsana Pyar Ka Vs Talaash
Raja Hindustani Vs Dil Chahta Hai
Dil Hai Ke Manta Nahin Vs Dhoom 3
Ishq Vs Mangal Pandey
Jo Jeeta Wohi Sikander Vs PK
Ghulam Vs Rang De Basanti
Hum Hain Rahi Pyar Ke Vs Dangal
Earth Vs Fanaa
Andaz Apna Apna Vs Secret Superstar
Sarfarosh Vs Taare Zameen Par

LikeLike

Round 3 vote
Qayamat Se Qayamat Tak
Mann
3 Idiots
Rangeela
Dil
Lagaan
Talaash
Dil Chahta Hai
Dil Hai Ke Manta Nahin
Mangal Pandey
Jo Jeeta Wohi Sikander
Rang De Basanti
Dangal
Earth
Andaz Apna Apna
Taare Zameen Par

Group 6, 7 & 8 are very close. We could lose PK, HHRPK/Earth or TZP/Sarfarosh (if AAA mounts a comeback!)…

Vote carefully and fairly!

LikeLike

You can join by voting in all 3 rounds…(in the post)

Tom D/Shivaay – please vote Round 2 and 3, everyone else who has voted only vote Round 3 as you have voted Round 1 & 2

LikeLike

Round 3:

QSQT
Mann
3I
Rangeela
DG
Lagaan
Talaash
DCH
DHKMN
MP
JJWS
RDB
Dangal
Fanaa
Secret Superstar
Sarfarosh

LikeLike

Round 3:

QSQT
Mann
3 Idiots
Rangeela
Dhobi Ghat
Lagaan
Talaash
Dil Chahta Hai
DHKMN
Mangal Pandey
JJWS
Rang de Basanti
Dangal
Fanaa
Secret Superstar
Sarfarosh

LikeLike

Qalander just did some different abbreviations and full names to make it look legit!

Fanaa vs. Earth was an especially tough one, as was Ghulam vs. RDB (I dislike the politics of RDB, and ultimately went with the superior film, even though Ghulam's "small scale" masala is very close to my heart). With Fanaa, I went for the massy Aamir film as opposed to the ensemble cast-driven Earth; and while Earth is a much more meaningful film than the vacuous Fanaa, I am not sure it is a better made film — Fanaa is quite fluid, and features one of Aamir's best performances. On the rest, well I have always considered AAA to be overrated (I re-visited it a couple of years ago and it was still quite dull — with the exception of one scene ("Mujhe wahaan ki… shaam bahut pasand hai") which is one for the ages — and I am well aware I am in the minority on this one; in the culture at large it is easily one of Aamir's more resonant films)…

LikeLike

agree more or less with everything here.

LikeLike

I'm going to quote Pauline Kael here: "Movies can be enjoyed for the quality of their confusions and failures, and that's the only way you can enjoy some of them now."

RDB is probably a muddled mess in terms of its politics. But it sure is a very interesting failure!

I will also add what a gorgeous looking failure it is. Not postcard pretty, but bringing that grunge vibe to life through its cinematography and clever editing.

Round 3

QSQT
Mann
Raakh
Rangeela
Dhobi Ghat
AHAT
Talaash
DCH
DHKMN
MP
PK
RDB
Dangal
1947-Earth
AAA
Sarfarosh

LikeLike

Will Baazi finally score?
Can Dhobi Ghat trounce Dil and mount a comeback against Akele Hum Akele Tum?
Can Dhoom 3 beat Mangal Pandey in head to head by 9 votes to qualify?
PK is heading out – very tough draw. Hirani and Aamir's second highest grosser was in a tough group… the big shock in the group phase…
Can Earth out score Hum Hain Rahi Pyar Ka by 8 votes?
Will Andaz Apna Apna score enough to knock out either Sarfarosh or Taare Zameen Par…not quite a shock but another solid film is going out from these 3!

2 days left to find out… Thursday night GMT 8pm, group stage is OVER and we will be in knockout phase with final 16!

LikeLike

Round 3…

QSQT
Baazi
3 idiots
Rangeela
DG
Lagaan
Talaash
DCH
DHKMN
MP
JJWS
RDB
Dangal
Fanaa
AAA
TZP

LikeLike

And the Baazi award goes to thecooldude…

LikeLike

Round 3 Picks:

Ghajini
Mann (Damn, this was tough!)
3 Idiots
Rangeela
Dhobi Ghat
Lagaan
Talaash
Dil Chahta Hai
Dil Hai Ke Manta Nahin
Mangal Pandey
PK
Rang De Basanti
Dangal
Earth
Secret Superstar
Taare Zameen Par

LikeLike

Mann is decent. Just a little below Fanaa – completely watchable movie. When I watched it I actually thought it finished at the intermission, was ready to up and leave and then the second half slog began…

LikeLike

This whole idea of retrospectively grading cinema is good on at least two counts: one, we get to re-calibrate our choices, in some cases, decades after a film first released (there's always a chance that recency bias could cloud our judgment, but I trust everyone not to fall into that trap). And two, we start debating the merits and demerits of certain films. The latter point, to my mind at least, is the raison d'être of this thread.

LikeLike

For me the first reason I am personally more likely to go the other way – childhood memories will probably cloud me more than recency but I will be as fair as possible.

The second point I am still waiting for reviews on Ishq and Dhoom 3 to confirm that point…

LikeLike

I have certainly changed my stance on Ghulam since I first watched it.

This may sound blasphemous but I'm not in love with Lagaan anymore.

I still like Rangeela but I find the lack of vulnerability in Aamir's character a flaw in the film. I mean, Munna is a tapori with a bit of swag but surely he must have realized he doesn't stand a chance against Jackie Shroff. That aspect of his character remains unexplored. It could be RGV's undoing, but this is how I feel today.

LikeLike

3rd round:

Ghajini
Baazi
3 idiots
Rangeela
Dhobi Ghat
Lagaan
Talaash
DCH
DHKMN
Mangal Pandey
JJWS
RDB
Dangal
Earth
AAA
Sarfrosh

ps – I haven't seen some movies..so I pick randomly.

LikeLike

Which have you not seen? QSQT?

LikeLike

That I have seen but not enough recollection..Ghajini is well made movie.

Raakh I haven't seen but Holi in parts..

My top picks Lagaan, Dangal, JJWS, Sarfarosh ..next batch Talaash, RDB, Rangeela, AAA, TZP, Ghajini …

ps – Top two probably JJWS and Dangal; JJWS probably I like the most. Have seen it many times and I never get tired of it.

LikeLike

Baazi – I have seen but mann in parts..so Baazi it is.

LikeLike

Round 3

Qayamat Se Qayamat Tak
Mann
3 Idiots
Rangeela
Dil
Lagaan
Talaash
Dil Chahta Hai
Dil Hai Ke Manta Nahin
Mangal Pandey
Jo Jeeta Wohi Sikander
Rang De Basanti
Dangal
Fanaa
Andaz Apna Apna
Sarfarosh

LikeLike

WTH? How can one possibly pick between Sarfarosh and TZP??? Choosing TZP merely because aamir was the director here too.

Round 3 picks:

Qayamat Se Qayamat Tak
Mann
3 Idiots
Rangeela
Dhobi Ghat
Lagaan
Talaash
Dil Chahta Hai
Dil Hai Ke Manta Nahin
Mangal Pandey
Jo Jeeta Wohi Sikander
Rang De Basanti
Dangal
Earth
Secret Superstar
Taare Zameen Par

LikeLike

Jay – Maybe you shud open a new thread once the knock-out stages and officially allow cursing while voting, its going to get tough.

LikeLike

Ghajini
Mann
3 Idiots
Rangeela
Dil
Lagaan
Talaash
Dil Chahta Hai
Dil Hai Ke Manta Nahin
Mangal Pandey
PK
Ghulam
Dangal
Fanaa
Andaz Apna Apna
Sarfarosh

LikeLike

I will wait instead of changing lists.

LikeLike

Jay, I am not sure what is your criteria of pitching one movie against another – but in Aamir's case, esp. post-Lagaan, he has mostly worked in different genres so it is impossible to choose between some of the pair for eg – how on earth can u choose from QSQT and Ghajini? both are good and different…..similarly AHAT and Lagaan – both different genres….RH vs DCH – again different genres….DHKMN vs D3, ishq Vs MP, JJWS vs PK, Ghulam Vs RDB….I think it is not possible to pitch these movies against each other…..u choose a genre and there u choose two diff. movies….but in aamir's case, pre-lagaan has lot of romantic films but after that – it is all different – so the whole exercise can be fun but can not be taken very seriously…..

Qayamat Se Qayamat Tak Vs Ghajini
Baazi Vs Mann
Raakh Vs 3 Idiots
Rangeela Vs Holi
Dil Vs Dhobi Ghat
Akele Hum Akele Tum Vs Lagaan
Afsana Pyar Ka Vs Talaash
Raja Hindustani Vs Dil Chahta Hai
Dil Hai Ke Manta Nahin Vs Dhoom 3
Ishq Vs Mangal Pandey
Jo Jeeta Wohi Sikander Vs PK
Ghulam Vs Rang De Basanti
Hum Hain Rahi Pyar Ke Vs Dangal
Earth Vs Fanaa
Andaz Apna Apna Vs Secret Superstar
Sarfarosh Vs Taare Zameen Par

LikeLike

You are missing the point. For Aamir's cup, its a choice of genres.

LikeLike

Ideaunique – this is your first vote. You've arrived late, please vote for all 3 rounds! That way you don't unfairly impart some bias voting here. Read the post. In football you have teams that play 532 or 442 or 4411 or whatever – it's all different. Just some harmless fun! Once we are done with groups you will probably hate the knockouts!

First Round Group Matches

Qayamat Se Qayamat Tak Vs Baazi
Mann Vs Ghajini
Raakh Vs Rangeela
Holi Vs 3 Idiots
Dil Vs Akele Hum Akele Tum
Lagaan Vs Dhobi Ghat
Afsana Pyar Ka Vs Raja Hindustani
Dil Chahta Hai Vs Talaash
Dil Hai Ke Manta Nahin Vs Ishq
Mangal Pandey Vs Dhoom 3
Jo Jeeta Wohi Sikander Vs Ghulam
Rang De Basanti Vs PK
Hum Hain Rahi Pyar Ke Vs Earth
Fanaa Vs Dangal
Andaz Apna Apna Vs Sarfarosh
Taare Zameen Par Vs Secret Superstar

2nd Round Group matches

Qayamat Se Qayamat Tak Vs Mann
Baazi Vs Ghajini
Raakh Vs Holi
Rangeela Vs 3 Idiots
Dil Vs Lagaan
Akele Hum Akele Tum Vs Dhobi Ghat
Afsana Pyar Ka Vs Dil Chahta Hai
Raja Hindustani Vs Talaash
Dil Hai Ke Manta Nahin vs Mangal Pandey
Ishq Vs Dhoom 3
Jo Jeeta Wohi Sikander vs Rang De Basanti
Ghulam Vs PK
Hum Hain Rahi Pyar Ke vs Fanaa
Earth Vs Dangal
Andaz Apna Apna vs Taare Zameen Par
Sarfarosh Vs Secret Superstar

3rd Round Group matches

Qayamat Se Qayamat Tak Vs Ghajini
Baazi Vs Mann
Raakh Vs 3 Idiots
Rangeela Vs Holi
Dil Vs Dhobi Ghat
Akele Hum Akele Tum Vs Lagaan
Afsana Pyar Ka Vs Talaash
Raja Hindustani Vs Dil Chahta Hai
Dil Hai Ke Manta Nahin Vs Dhoom 3
Ishq Vs Mangal Pandey
Jo Jeeta Wohi Sikander Vs PK
Ghulam Vs Rang De Basanti
Hum Hain Rahi Pyar Ke Vs Dangal
Earth Vs Fanaa
Andaz Apna Apna Vs Secret Superstar
Sarfarosh Vs Taare Zameen Par

LikeLike

Ghajini
Mann
3 Idiots
Rangeela
Dhobi Ghat
Lagaan
Talaash
Dil Chahta Hai
Dil Hai Ke Manta Nahin
Mangal Pandey
PK
Rang De Basanti
Dangal
Fanaa
Secret Superstar
Taare Zameen Par

LikeLike

Just wondering: why aren't there many fans of Andaz Apna Apna in this group?

LikeLike

Maybe it is pure comedy without message unlike 3 Idiots.
If it was pitted against some other films, it would have been the choice. For example against Mann, Dil, even Rangeela, Dhobi Ghat, AHAT, Earth, Ishq perhaps it would have got some votes. As a pure comedy AAA is better than 3 Idiots.
It is a very special movie.

LikeLike

Also those who cant stand great salman may have a bias towards it.

LikeLike

I would pick AAA against every Aamir movie except maybe Lagaan

LikeLike

"I would pick AAA against every Aamir movie "
Same here. Never liked Lagaan.

LikeLike

AAA is hilarious. I really like the soundtrack too. My vote against it Vs TZP or Sarfarosh was not easy. Salman or no Salman he is funny too here. Who can forget the toilet sequence here. This is a very cleverly written film. It is very refreshing comedy even if mindless as it mostly is about the writing.

LikeLike

AAA is cult and DVD BB and ever line spoken is cult. Salman can be d reason for ppl not selecting it or ppl love 2 show off taste for high brow cinema in public and soaking the immense joyous pleasure of AAA in private. 🙂

LikeLike

Its moronic fun, nothing great as such. Even its cult status is funny.

LikeLike

Ur Opinion. I can say same thing for Lagaan.

LikeLike

All commercial films are dumbed down (read moronic). Some more, some less.

LikeLike

All movies are commercial where green bucks are at stake – be it Lagaan or AAA.
It all narrows down 2 what triggers ur taste bud, experience at that moment and like pleasure principle, how human goes back again and again 2 that moment, breaks it in2 pieces and chews it and cherishes and relishes each piece.
2 some Lagaan does it and 2 some AAA does it.

LikeLike

It's probably the greatest goofy slapstick icomedy in hindi cinema. does rather well for its genre. a big part of everyone's growing up years, especially the 80s guys!

LikeLike

I love the movie and Tushar Bhatia's quirky music..I forced my daughter to check the movie..She liked it and has seen it 2-3 times..
When it released, I remember triple riding on scooter and caught by police..but that didn't deter us..we went next day ..hall was sparsely filled…We loved the movie but knew that it will not work.

LikeLike

Qayamat Se Qayamat Tak
Mann
Raakh
Holi
Dhobi Ghat
Lagaan
Taalash
Dil Chahta Hai
Dil Hai Ke Manta Nahin
Mangal Pandey
PK
Rang De Basanti
Dangal
Earth
Secret Superstar
Sarfarosh

LikeLike

Round 3 votes by Jeeves

LikeLike

Round 3 –
Qayamat Se Qayamat Tak
Mann
3 Idiots
Rangeela
Dhobi Ghat
Akele Hum Akele Tum
Talaash
Dil Chahta Hai
Dil Hai Ke Manta Nahin
Ishq
Jo Jeeta Wohi Sikander
Rang De Basanti
Dangal
Earth
Andaz Apna Apna
Taare Zameen Par

LikeLike

Round 3

Qayamat Se Qayamat Tak
Mann
3 Idiots
Rangeela
Dil
Lagaan
Talaash
Dil Chahta Hai
Dil Hai Ke Manta Nahin
Ishq
Jo Jeeta Wohi Sikander
Rang De Basanti
Hum Hain Rahi Pyar Ke
Earth
Andaz Apna Apna
Taare Zameen Par

LikeLike

Round 3

Qayamat Se Qayamat Tak
Baazi
3 Idiots
Rangeela
Dhobi Ghat
Lagaan
Talaash
Dil Chahta Hai
Dil Hai Ke Manta Nahin
Mangal Pandey
Jo Jeeta Wohi Sikandar
Rang De Basanti
Dangal
Earth
Andaz Apna Apna
Taare Zameen Par

LikeLike

Round 3 – standings updated in post
Qayamat Se Qayamat Tak Vs Ghajini
QSQT

Baazi Vs Mann
Mann

Raakh Vs 3 Idiots
3 Idiots

Rangeela Vs Holi
Rangeela ( How i wish Aamir gets to play a tapori again)

Dil Vs Dhobi Ghat
Dil

Akele Hum Akele Tum Vs Lagaan
Lagaan

Afsana Pyar Ka Vs Talaash
Talaash

Raja Hindustani Vs Dil Chahta Hai
Dil Chahta Hai

Dil Hai Ke Manta Nahin Vs Dhoom 3
DHKMN

Ishq Vs Mangal Pandey
MP

Jo Jeeta Wohi Sikander Vs PK
JJWS

Ghulam Vs Rang De Basanti
RDB

Hum Hain Rahi Pyar Ke Vs Dangal
HHRPK (Enjoyed HHRPK more, apart from Aamir, Juhi is too good in this.)

Earth Vs Fanaa
Earth

Andaz Apna Apna Vs Secret Superstar
AAA

Sarfarosh Vs Taare Zameen Par
TZP (This was very tough to choose)

LikeLike

Juhi and Rani are Aamir's best co-star pairings.

LikeLike

Juhi by a mile man … by a mile.

LikeLike

Juhi for lighthearted and tomboyish type roles while Rani for heavy and deep roles.

LikeLike

Speaking of Rani and waiting for Satyam to jump in 😛

Juhi by big big distance ; her innocence ESP in qsqt, HHRPK. She was so good in comedy also but under utilised

LikeLike

At that time she had to compete with Madhuri.

LikeLike

It used to be Juhi versus Madhuri and Rani versus Preity. Mainly in commercial films.

LikeLike

Rani is severely over-rated thanks to her camping inclinations with chopras/johars/srks from the beginning.

LikeLike

I will take Juhi and Madhuri over Ranis and Zintas – Juhi for cuteness, Madhuri for sensuous.

LikeLike

Juhi also switched from aamir to srk.
Her roles went to Preity, Rani and Manisha.

LikeLike

During mid-nineties there was a severe misunderstanding between Juhi and Aamir … they did not work much after that, except perhaps Ishq.

LikeLike

He spat on her hand in a prank and she was not in good mood that day..

LikeLike

Juhi did comedies more than any other actress, maybe Sridevi? I don't know. But she was brilliant in this too. She is way more tolerable in Ishq than anyone else. Everyone else especially Devgnn is miscast (the first half). And even the semi serious stuff she could do well enough. All those comedies with SRK.

I don't agree that Rani is overrated. She's a wonderful actress. My pick for Madhuri's mantle and now Alia.

Marcus Says:
October 10, 2018 at 4:09 AM
During mid-nineties there was a severe misunderstanding between Juhi and Aamir … they did not work much after that, except perhaps Ishq.

If i remember correctly, it happened while shooting for Ishq, when Devgan and Aamir did a prank on her.

LikeLike

Just wait for munna with a link to confirm, but am sure it happened during Ishq.

LikeLike

I think it was well before Ishq. Juhi became unimportant by that time.

LikeLike

Ever since Qayamat Se Qayamat Tak featured Aamir Khan and Juhi Chawla as a fresh pair, Nasir Hussain knew he created one of the most iconic couples on screen with Raj and Rashmi. They went on to act in many films like Love Love Love, Tum Mere Ho, Hum Hain Rahi Pyaar Ke, Daulat Ki Jang, and Ishq among others. But when they did Ishq, it seems that all did not end well on the sets of the film. Juhi Chawla apparently ended up fighting with Aamir Khan on the sets of Ishq.

http://www.bollywoodhungama.com/news/features/juhi-chawla-fought-aamir-khan-sets-ishq/

LikeLike

One for my wish lists, Aamir pairing with Juhi again in a romantic movie. Don't want him to do a romantic movie with any of the current actresses.

Last Aamir starred in a Romantic movie was Fanaa and to an extent you can say Ghajini later.

LikeLike

Round 3

Qayamat Se Qayamat Tak
Mann
3 Idiots
Rangeela
Dhobi Ghat
Lagaan
Talaash
Dil Chahta Hai
Dil Hai Ke Manta Nahin
Ishq
PK
Rang De Basanti
Dangal
Fanaa
Andaz Apna Apna
Sarfarosh

LikeLike

If Ashutosh Gowariker can follow up Baazi with Lagaan, why can't VKA do too?

LikeLike

Probably as VKA had Tashan before too and this is YRF not AKP. But let's see it's gone quiet on the TOH front.

LikeLike

I firmly believe Lagaan was ghost directed by aamir. AG was like President is in Parl democracy 🙂

LikeLike

YRF will wait till this weekend to give Sui Dhaaga time to gather as much as possible. Then the promotional blitzkrieg will start …

LikeLike

Ashutosh had Pehla Nasha too before Baazi

LikeLike

3rd Round Group matches

Qayamat Se Qayamat Tak Vs Ghajini
Can I call it tie? Jay, can u accomodate ties?

Baazi Vs Mann
Seen neither, and both are anyway about to get knocked out
Mann

Raakh Vs 3 Idiots
3I

Rangeela Vs Holi
Rangeela

Dil Vs Dhobi Ghat
Dil

Akele Hum Akele Tum Vs Lagaan
Lagaan

Afsana Pyar Ka Vs Talaash
Talaash

Raja Hindustani Vs Dil Chahta Hai
DCH

Dil Hai Ke Manta Nahin Vs Dhoom 3
DHKMN

Ishq Vs Mangal Pandey
MP

Jo Jeeta Wohi Sikander Vs PK
so close, cud be another tie, but lets go with JJWS!

Ghulam Vs Rang De Basanti
RDB

Hum Hain Rahi Pyar Ke Vs Dangal
Dangal

Earth Vs Fanaa
Fanaa

Andaz Apna Apna Vs Secret Superstar
AAA

Sarfarosh Vs Taare Zameen Par
TZP

LikeLike

No ties. But Group 1 is over so I'll let it pass and give half each or something.

LikeLike

Re: QSQT vs Ghajini
I wasn't even thinking of the 'ageing' of one vs the other. I just feel that they are both very high up there in Aamir's oeuvre, and not just for the content but also for the historical context of their contributions to subsequent movies of their eras.
As pointed out above, one ended the masala era, the other kick-started it back.
With his inducing a fresh breath of life into the romance genre back in 1988, he ironically launched the careers of the other 2 Khans through the same genre.
And yet again, in 2008, his venturing back into masala induced a fresh breath of life into at least the career of Sallu. SRK perhaps missed the boat on that one.

As also the films themselves, and their strikingly dissimilar content, eg the endings to the love stories. In QSQT, a despondent fresh loverboy ends his life along with the death of his lover. No vendetta, just an acceptance of his fate. Versus in Ghajini, he becomes a vendetta driven maniac..

Jay, I am feeling bad for Ghajini. Can I change my preference now? It will match with Saket's if I am not mistaken!

LikeLike

It will be too much. DDLJ and now QSQT.

LikeLike

DDLJ had a very easy semi final. This won't happen here. Round of 16 should be pretty explosive here. Whomever wins here will have 4 tough knockout match ups. If films like PK are getting outted here it's not easy at all.

Though DDLJ did knock out Pardes and Kabhi Haan Kabhi Na. So it had a tricky route to facing Darr.

LikeLike

You get influenced too easily … 😛

LikeLike

You have nothing to worry about unless a bunch of Baazi or Mann fans turn up Ghajini is through. We'll need 50 new votes to change Group 1 outcome.

LikeLike

ROUND 3:

Qayamat Se Qayamat Tak
Mann
3 Idiots
Rangeela
Dhobi Ghat
Lagaan
Talaash
Dil Chahta Hai
Dil Hai Ke Manta Nahin
Ishq
Jo Jeeta Wohi Sikander
Rang De Basanti
Dangal
Earth
Andaz Apna Apna
Taare Zameen Par

LikeLike

Jay – Whats the schedule for knockouts? Life is about to get batshit crazy for me in coming days.

LikeLike

Don't worry. If u can't vote, we will use AI on ur behalf 🙂

LikeLike

Knockouts start tomorrow. Round of 16 to finish Sunday probably. Then QF to finish Tuesday. Semi finals to finish Thursday. Final to finish Sunday.

Timings can change if
– I get busy
– votes are clearcut with clear winners
– it gets boring

LikeLike

Round 3
Qayamat Se Qayamat Tak
Mann
3 Idiots
Rangeela
Dil
Lagaan
Talaash
Dil Chahta Hai
Dil Hai Ke Manta Nahin
Ishq
Jo Jeeta Wohi Sikander
Rang De Basanti
Dangal
Fanaa
Andaz Apna Apna
Taare Zameen Par

LikeLike

Not sure of this, but did Juhi deliver any BO hit after her 'split' with Aamir post Ishq?

LikeLike

Juhi delivered 2 kids 😉

LikeLike

Round 3
QSQT
Mann( was watching it just now. realised the issues with thefilm. too long and Manisha is just bad)
3I
Rangeela
DG
Lagaan
Talaash
DCH
DHKMN
Ishq
JJWS
RDB
Dangal
Fanaa
SS
Sarfarosh

LikeLike

Oops I've just realized that this thread has been hijacked. Shouldn't have mentioned the list here. Sorry Jay!

LikeLike

ROUND 3

Qayamat Se Qayamat Tak Vs Ghajini
Mann
Idiots
Rangeela
Dhobi Ghat
AHAT
Talaash
Raja Hindustani
Dil Hai Ke Manta Nahin
Mangal Pandey
Jo Jeeta Wohi Sikander
Rang De Basanti
Dangal
Earth
Andaz Apna Apna
Taare Zameen Par(Tough choice)

LikeLike

Who wins QSQT or Ghajini?

LikeLike

Ghajini Jayshah for me easily.I like those underneath emotions in it.

one more thing even if i m not able to come here for further voting for any reason.Count my vote always for Talaash against any opponent.

LikeLike

Round 3:

QSQT
Baazi
3 Idiots
Rangeela
Dhobi Ghat
Lagaan
Talaash
DCH
Dil Hai Ke Manta Nahin
MP
JJWS
RDB
Dangal
Fanaa
AAA
Sarfarosh

LikeLike

Voting continues…for 24 hours ONLY before Knockout phase starts! Are you ready?

I am missing the following

Ideaunique – Round 1, 2 & 3, if you want to join. I may use your Round 3 vote as a substitute of anyone who doesn't vote on Round 3
Shivaay/Tom D – Round 2 & 3
Aamirsfan – Round 3
New voters – all 3 Rounds please

Updated standings in post soon…

LikeLike

Hey Jay, pl. let me know round 1,2,3 options – I will quickly write here my choices -i have joined this post late

LikeLike

VOTES are crucial now, standings updated;
Group 1 – QSQT, Ghajini through
Group 2 – 3 Idiots, Rangeela through
Group 3 – Lagaan through. Dhobi Ghat is 1 VOTE ahead of AHAT! WOW! It's ahead on head to head by 13-10 also so a tie score sends Dhobi Ghat through. AHAT needs a 2 vote swing now!
Group 4 – DCH, Talaash through
Group 5 – DHKMN, Mangal Pandey through
Group 6 – RDB, JJWS through
Group 7 – Dangal through. Earth holds a 2 vote lead over HHRPK and a 13-12 head to head advantage. So HHRPK needs a 3 vote swing here…
Group 8 – TZP is edging through it seems. Sarfarosh holds a 2 vote lead on AAA and a 15-10 head to head advantage. So AAA needs a 3 vote swing here…

Group 3, 7 & 8 are photo finishes, oh it's so gripping! Very exciting finale here…thanks for all the voting! A total of 1,121 votes (NYKavi I didn't half your vote, so pointless as QSQT & Ghajini are through by miles)

Over to you ideaunique, shivaay, tom d and aamirsfan to decide it here. I'm not accepting any changes in votes in light of closeness (especially from Sanjana)…

LikeLike

Abstaining from Group 3 as I haven't seen DG. 1,2,4,5,6 are dead and dusted so only voting for 7 and 8.

Round 1

HHRPK
Dangal
AAA
TZP

Round 2

HHRPK
Earth
AAA
Sarfarosh

Round 3

HHRPK
Earth
AAA
Sarfarosh

LikeLike

So HHRPK goes one up on Earth and AAA goes one up on Sarfarosh. We need some votes from the younger demographic …

LikeLike

Earth and Sarfarosh still holding on to 2nd place in their respective groups. HHRPK and AAA are fighting back.

This is going for a tight finish during this extra-time.

LikeLike

Thanks JC, you've really appreciated and added to the tight finish here…

LikeLike

Looks like I am on radar!

LikeLike

It seems imdb did some cleanup recently to remove multiple votes from same ips and other such routine security checks. They shud be doing these 'cleanups' more regularly.

LikeLike

These are the current Imdb ratings for Aamir films (with 8+ ratings) and corresponding # of votes:

3I – 8.4 (282K)
TZP – 8.4 (130K)
PK – 8.2 (128K)
Dangal – 8.5 (105K)
RDB – 8.2 (95K)
Lagaan – 8.1 (89K)
DCH – 8.2 (58K)
AAA – 8.2 (43K)
Sarfarosh – 8.2 (21K)
JJWS – 8.2 (18K)
SS – 8.0 (13K)

Out of these, PK and SS surely wont make it to the knock-out stages. And one out of AAA/Sarfarosh is also going to be another early casualty.

LikeLike

Ghajini and QSQT chances?

LikeLike

And Talash? RDB?

LikeLike

These all have 7+ ratings Sanjana.

LikeLike

7+ rated Aamir films in Imdb:

Ghajini – 7.3 (48K)
Talaash – 7.3 (34K)
Fanaa – 7.2 (27K)
Dhobi Ghat – 7.1 (11K)
Ghulam – 7.4 (9K)
QSQT – 7.6 (8K)
Rangeela – 7.5 (7K)
Earth – 7.8 (6K)
HHRPK – 7.4 (4K)
AHAT – 7.1 (3K)
DHKMN – 7.4 (3K)
Raakh – 7.7 (Less tha 1K)

LikeLike

Less than 12 hours left to cast your votes! The future of Dhobi Ghat, Hum Hain Rahi Pyar Ka, Earth, Akele Hum Akele Tum, Sarfarosh, Taare Zameen Par & Andaz Apna Apna is at stake!

LikeLike

@Jay, here are my votes:

First Round Group Matches

Qayamat Se Qayamat Tak
Ghajini
Rangeela
3 Idiots
Akele Hum Akele Tum
Lagaan
Raja Hindustani
Dil Chahta Hai
Dil Hai Ke Manta Nahin
Dhoom 3
Ghulam
PK
Hum Hain Rahi Pyar Ke
Dangal
Sarfarosh
Taare Zameen Par

2nd Round Group matches

Qayamat Se Qayamat Tak
Ghajini
Raakh
3 Idiots
Lagaan
Akele Hum Akele Tum
Dil Chahta Hai
Talaash
Dil Hai Ke Manta Nahin
Dhoom 3
Jo Jeeta Wohi Sikander
PK
Fanaa
Dangal
Taare Zameen Par
Sarfarosh

3rd Round Group matches

Ghajini
Mann
3 Idiots
Rangeela
Dil
Lagaan
Talaash
Dil Chahta Hai
Dil Hai Ke Manta Nahin
Mangal Pandey
PK
Ghulam
Dangal
Earth
Secret Superstar
Sarfarosh

LikeLike

Thanks ideaunique, finally got there! And I think you've inflicted pain on fans of Dhobi Ghat, AAA & HHRPK ( though I need to check!).

And strategically too as I see what you have done here!

sorry for delay Jay, in between running around for my SG/ML trip – I trade mkts also (SP mini and Indian indexes) – and what moves in last 2 days! US crashed vertically yday and India mkt is crashing since last 6 weeks…..anyway, coming back to this – DG is actually not an Aamir-movie (not a lead role) and has to be voted out 🙂 ha ha…..AAA maybe a cult classic but aamir has a far better looking CV without it……..HHRPK is a gem and it is difficult to see it go out (if that is the case)

LikeLike

It's a big crash in US. Lots of red everywhere. I guess Trump going nuts on Fed and the big storm in Florida has hit everyone hard.

LikeLike

Shivaay, Tom D, AamirsFan have 3-4 hours to vote now….tick tock tick tock tick tock…

LikeLike

Ghajini
Mann
3 Idiots
Rangeela
Dil
Lagaan
Talaash
Dil Chahta Hai
Dil Hai Ke Manta Nahin
Ishq
Jo Jeeta Wohi Sikander
Rang De Basanti
Dangal
Fanaa
Andaz Apna Apna Vs Secret Superstar
Sarfarosh Vs Taare Zameen Par

LikeLike

1. Dangal 2. Lagaan 3. Sarfarosh/TZP. End of the story for me.

LikeLike

3rd round :

Qayamat Se Qayamat Tak
Baazi
3 Idiots
Rangeela
Dil
Lagaan
Talaash
Dil Chahta Hai
Dil Hai Ke Manta Nahin
Mangal Pandey
Jo Jeeta Wohi Sikander
Rang De Basanti
Dangal
Earth
Andaz Apna Apna
Sarfarosh Vs Taare Zameen Par – BOTH

LikeLike

A lot of folks voting Ghajini over QSQT is pretty funny and ridiculous in a way. Anyhow, to each their own!

LikeLike

Though I wouldn't vote for Ghajini over QSQT I certainly don't find this ridiculous either. If someone voted for Mela over QSQT that would qualify as such in my books. Or even Ishq for that matter.

LikeLike

Voting closed. New thread to be opened soon.

LikeLike

this is a really interesting thread because some of the choices are difficult. In the SRK one it was easy. The only thread as difficult would be a Salman one. Here it would be hard to choose anything! Ok, he does one sensible film every decade but otherwise..

LikeLike

I think on a Salman thread we might just have to call it a contest between Bajrangi Bhaijan, Baaghi and Love and ask people to vote based on that!!! (On a serious note some of the best Salman moments are when he steals a film, and rescues the audience from even greater horrors: for instance, KKHH, or Saawariya.

LikeLike

Final 16 are;
Qayamat Se Qayamat Tak
Ghajini
3 Idiots
Rangeela
Lagaan
Akele Hum Akele Tum
Dil Chahta Hai
Talaash
Dil Hai Ke Manta Nahin
Mangal Pandey
Rang De Basanti
Jo Jeeta Wohi Sikander
Dangal
Earth
Taare Zameen Par
Sarfarosh

Akele Hum Akele Tum knocked out Dhobi Ghat 32-31

Earth knocked out Hum Hain Rahi Pyar Ka 33-32

Taare Zameen Par 48
Sarfarosh 46
Andaz Apna Apna 42 (AAA knocked out – just!)

Final groups will be in new thread with Round of 16 – very soon!!!

Happy to have this thread closed and archived, if necessary!

LikeLike

Must say, no actor who has debuted in the last thirty years has a better combo of top 10-15 films and roles than Aamir does, even if he isn't necessarily the best actor. Despite the lack of consistent box office success, actually Abhishek interestingly would come closest; certainly he has a lot more than most, and if I pick a top 5 or 7 I'd probably go with his more than any other contemporary actor.

LikeLike

This is minus films lost like AAA, PK, Dhobi Ghat, HHRPK…

Ok the Round of 16 is set. I AM FURIOUS WITH MY WIFE!!!

LikeLike

On Abhishek that's a good point but in one sense this isn't surprising. Whatever one might think of the individual films he has 3 with Ratnam, 1 with Mehra, 1 with Gowariker, 1 with Kashyap, 2 with Rohan Sippy (actually 3 but 2 are worthwhile), 3 with RGV, 1 with Balki, at least 1 with Dutta that's worthwhile (Refugee), 1 with Rituparno Ghosh (Bengali), he also has a significant part in Revathy's Phir Milenge. You work with these kinds of directors and you have more meaningful films most of the time even if you don't like one film or the other. Then with his more commercial films BnB is better than most others in this sense, Dostana is pretty good too (specially the first half, the second one got Joharized), BB is one of Shetty's better films. Some other decent stuff elsewhere that I'm not mentioning (and I have the decency not to mention KANK!).

yeah you should set up a new thread. Too many comments here.

LikeLike

On Dutta don't forget Umraojaan, where he had a good role.

LikeLike