Images from Badla (Updated)
thanks to Xhobdo…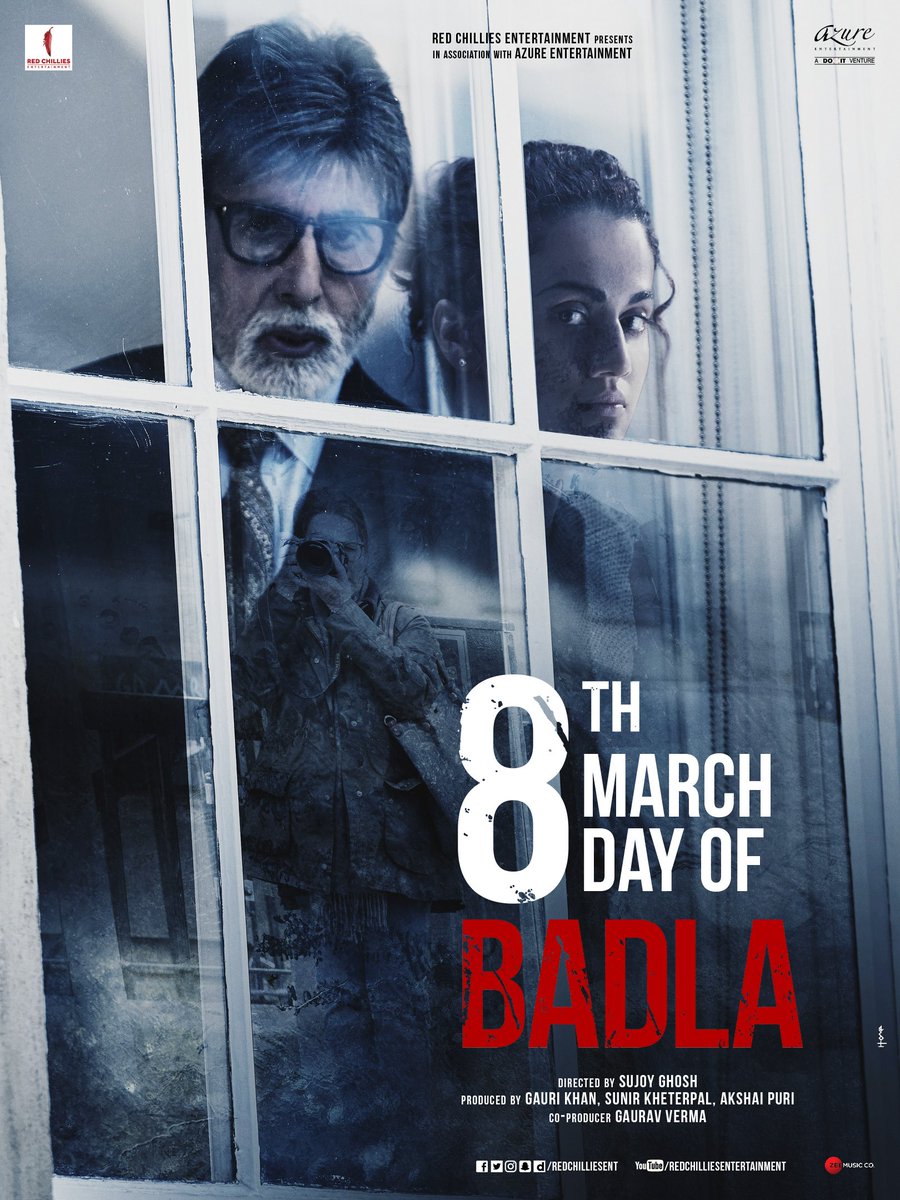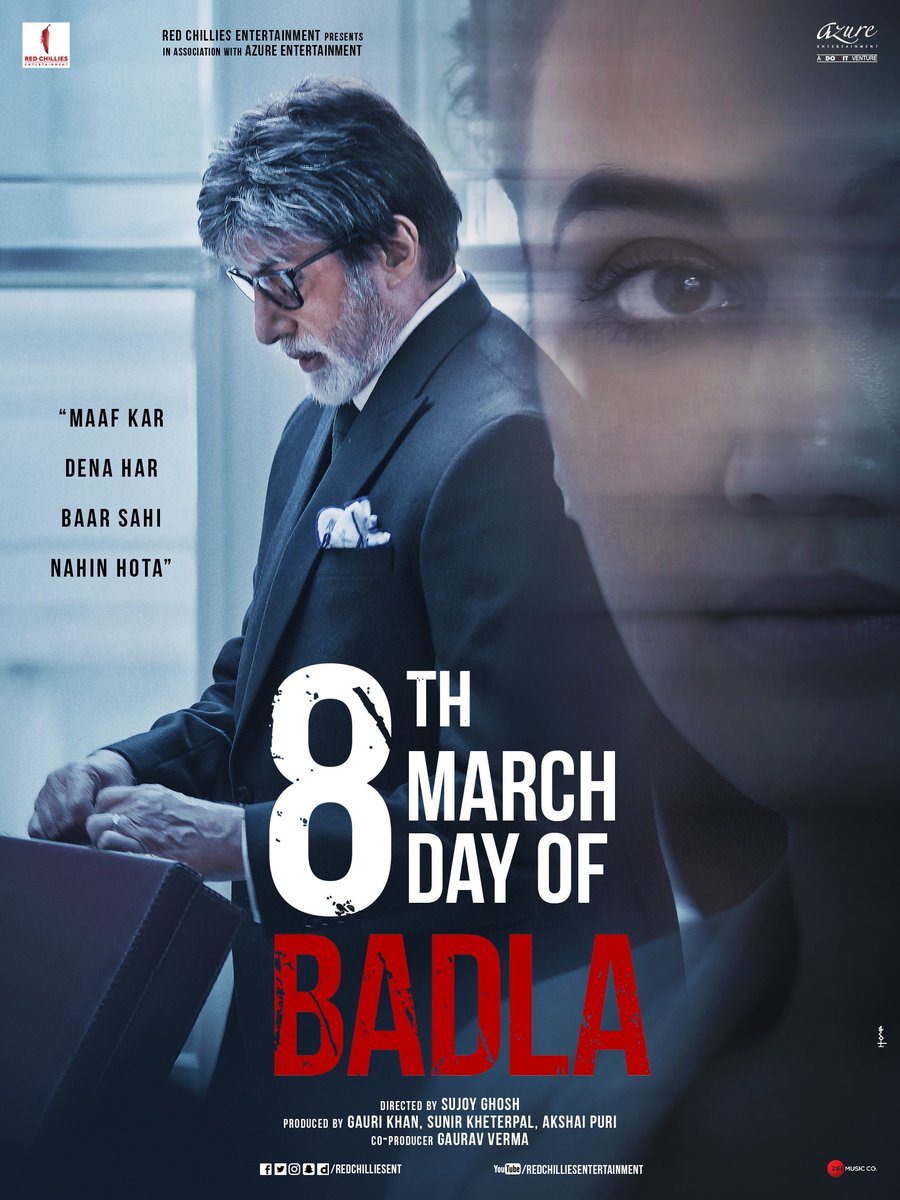 thanks to Sanjana & Xhobdo…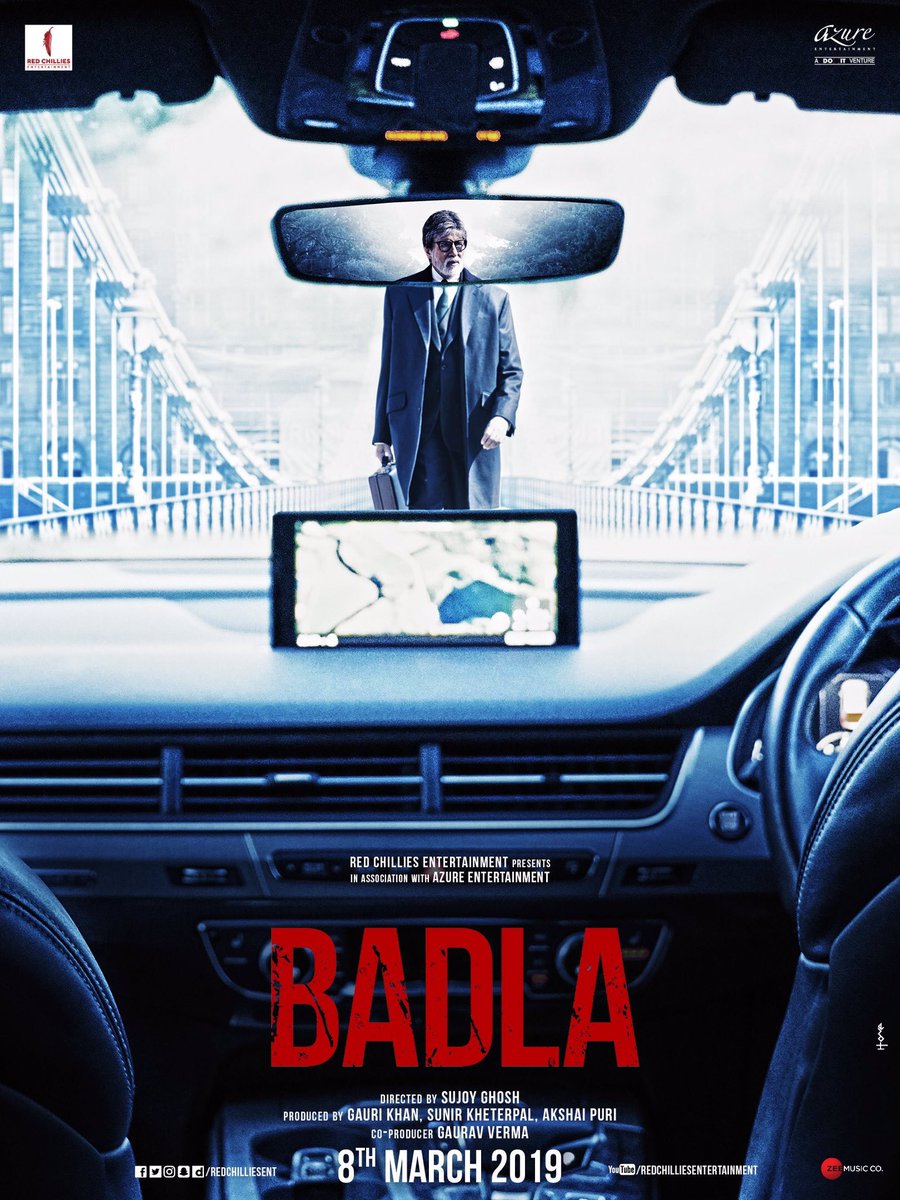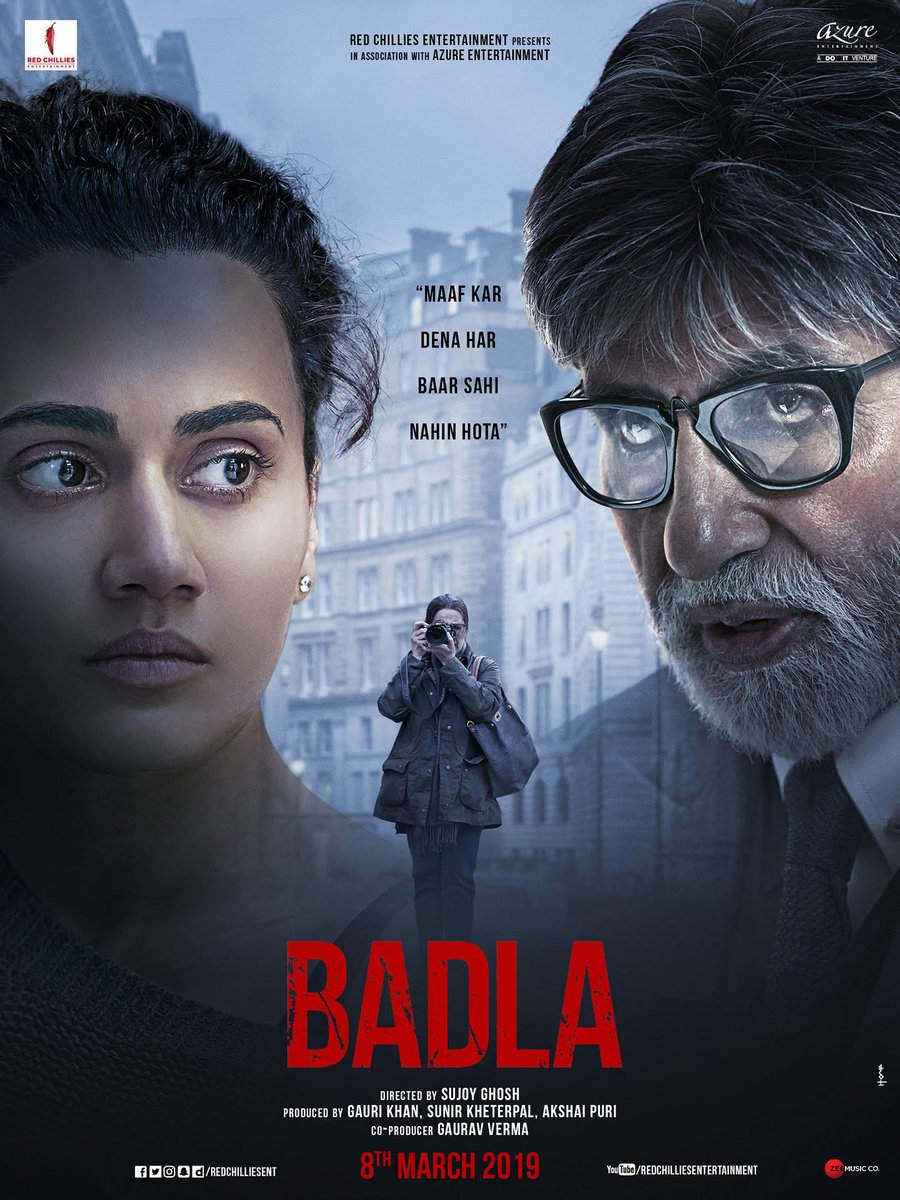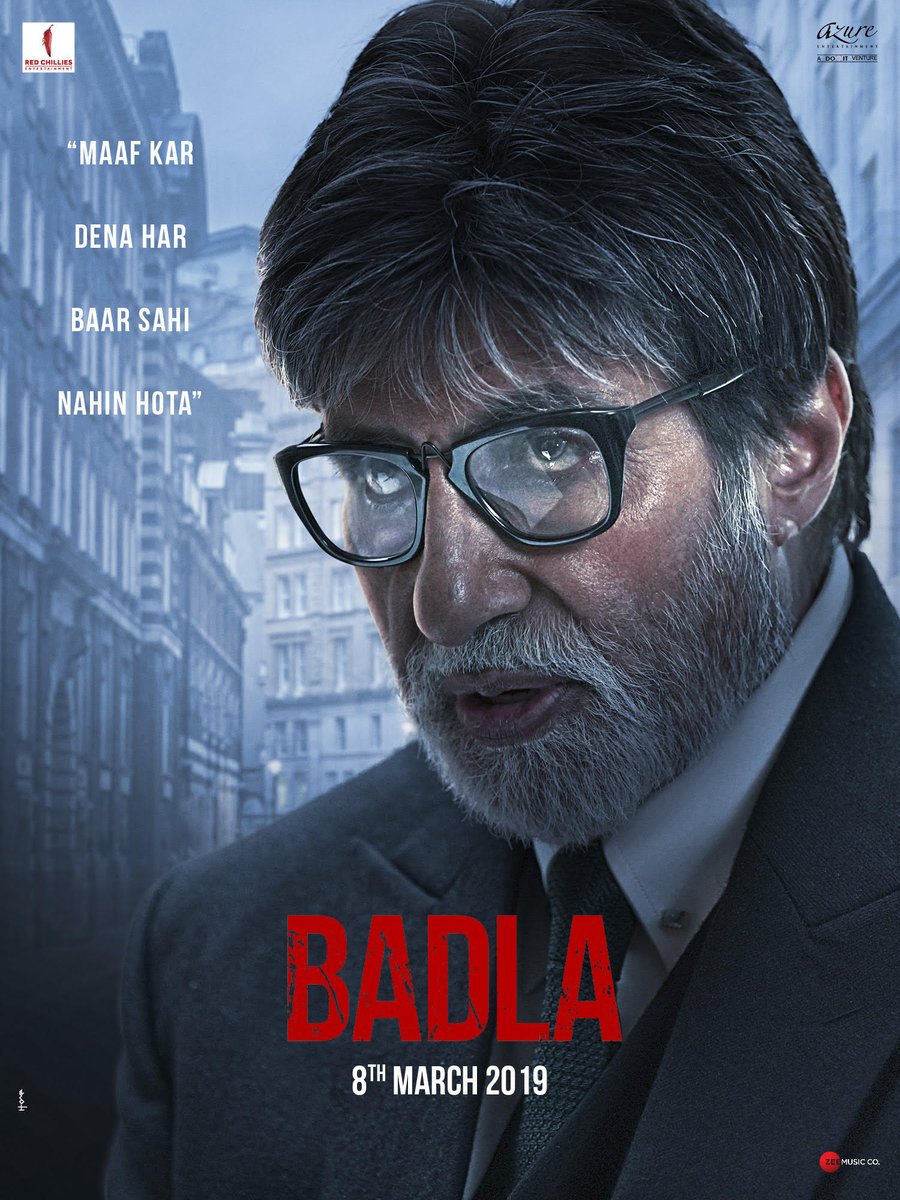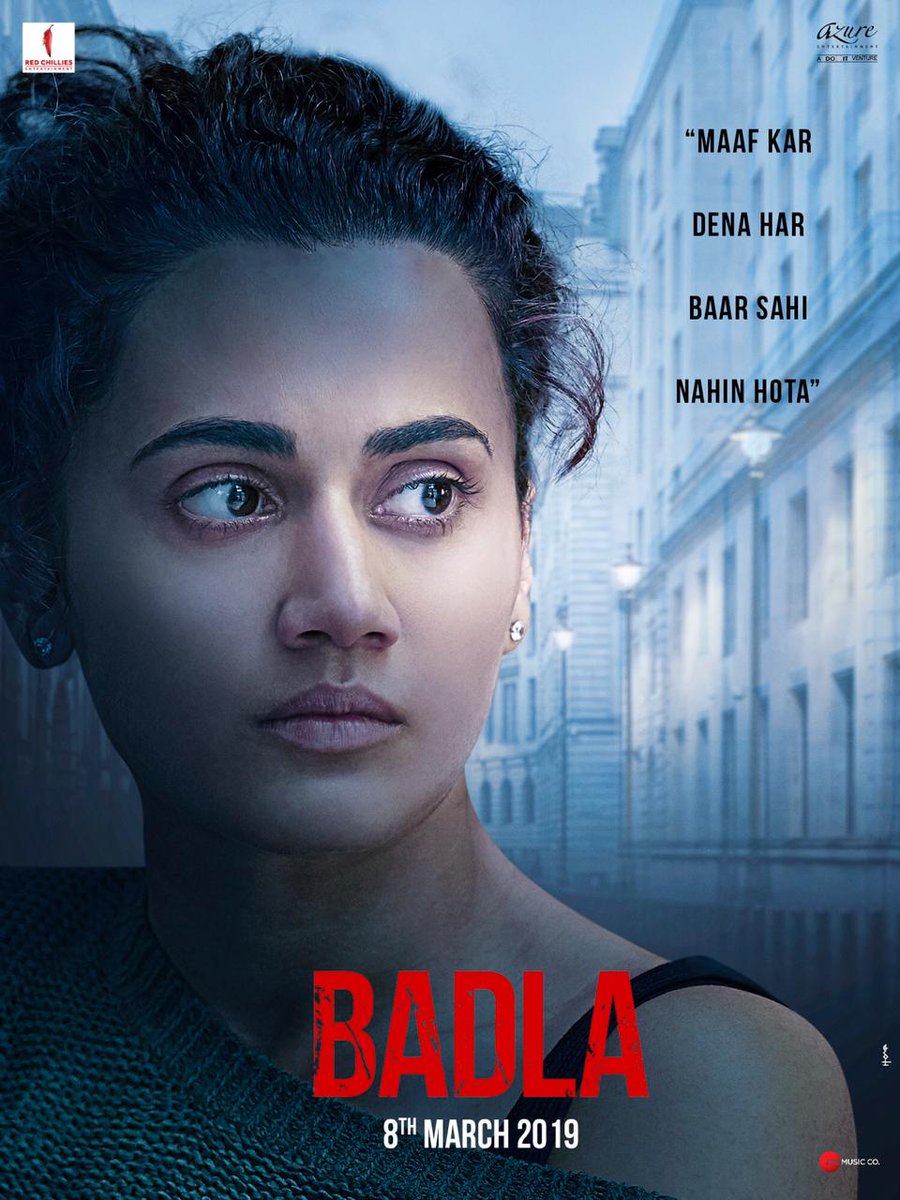 33 Responses to "Images from Badla (Updated)"
The major parts of the original film take place in an apartment. It is about an accused meeting his lawyer just before a witness has to testify against the former in a murder case.

But the film is so gripping and engrossing. There are recounts by the accused about what actually happened. And at different times, right when you think you have a clear picture of what had happened, a different hypothesis comes up and the tables turn. This happens a few times and there are twists that you don't see coming until the very end.

Thoroughly recommended.

i hope He is the lawyer and not just the father looking from ……

LikeLike

Admin..
my comment can be deleted if you feel it reveals any thing that exposes the movie secret!!

LikeLike

his personality is not indistinguishable. cant be the lawyer 😛

LikeLike

but yaa you are correct he cant be hidden…. it has to be something else

LikeLike

They may also have tweaked things a bit and changed the respective gender of the accused and the lawyer. This would enable Pannu to get a substantial role as the accused.

Or it may be more faithful to the original.

LikeLike

plex audience and most of them seen 'Invisible guest' ….

LikeLike

Spoiler later:

There is something about that look from Bachan Sir, that, well, if he plays that particular character I am thinking of, then he completely nails it here. That condemning stare from that character stayed in my mind even weeks after having watched the film.

Either way, there are 5 main characters in the film, of which there are only 2 that Bachan can possibly play. And both of those characters are very interesting.

LikeLike

An arresting image of Bachchan. He can still give goose-bumps to the young in a close-up even with an age-ravaged face.

Really surprised to see Red Chillies producing this. Way to go.

LikeLike

New Poster of BADLA


Thanks 🙂

LikeLike

This is spectacular. Almost every scene has Tapsee and Big B doing superb acting.

LikeLike

wah, saara suspense to poster waalo ne khol ke rakh diya.

Sujoy should terminate their contract and ask for his money back.

LikeLike

LikeLike

New Poster of BADLA

Added to post

Thanks 🙂

LikeLike

While the critics' review for Badla are yet to be out, the crime thriller is being highly appreciated by the few people who have watched it.

By : Suparno Sarkar Mar 7, 2019 20:04 IST

Badla critics review and rating

Amitabh Bachchan and Taapsee Pannu starrer Badla is highly awaited movie as the film brings back the hit pairing of the two actors from critically acclaimed Pink.

Badla is a crime thriller in which Taapsee (Naina Sethi) plays the character of a woman, who apparently gets falsely framed in the murder of her boyfriend. Her character has a husband and daughter also in the movie.

On the other side, Amitabh Bachchan (Badal Gupta) is seen as a highly efficient lawyer, who takes up Naina's case to fight in favour of her. The trailer of the film looked intrigue, and impressed the viewers.

While Badla is slated to be released on Friday across India and UAE, some have already watched it during a special screening. The critics are yet to make their reviews out, but the crime thriller is being highly appreciated by the few people who have watched it.

A number of tweets have come in, praising the story of Badla, and also Big B, Taapsee's performances. Directed by Sujoy Ghosh, the movie is being called an edge-of-the-seat thriller with some extremely unexpected twists and turns.

"Saw #Badla last night, was so sad when it got over! it kept me at the edge of my seat the entire time, the journey SO exciting ! Thank you @sujoy_g for making this! what a role @SrBachchan & @taapsee @RedChilliesEnt @iAmAzure 's got a winner and HOW," tweeted Zoa Morani.

"Just watched #Badla What an amazing suspenseful film. @SrBachchan and @taapsee keep you riveted wanting to find out the truth!! Way to go @sujoy_g here's to another gripping Kahani from you," tweeted Tarun Mansukhani.

The murder mystery is being highly recommended, and has been declared as a must watch movie by the select few. Well, fans will have to wait a little more to see what critics have to say about Badla.

Stay tuned for Badla critics' review and rating.

https://www.ibtimes.co.in/badla-movie-review-rating-heres-what-critics-say-about-amitabh-bachchan-taapsee-pannu-starrer-793394

LikeLike

Watched BADLA yesterday, Outstanding thriller film. Brilliant performance by AB SIR as Badal Gupta . Awesome performance by Taapsee, Amrita Singh , Kudos to Sujoy Ghosh and TEAM.

watched it yesterday , Superb suspense and brilliant performances by Bachchan, Tapsee and Amrita Singh .
The quotes from Mahabharat were immensely pleasing to my ears.
Once you know the truth and rewind back to the reactions , you understand how good these artists are.
I was a bit apprehensive about having the movie set in Britain, but I guess in the end it did not matter.
Planning to watch Invisible guest this week.
P.S.- Badla lena har baar sahi nahin hota, lekin maaf kar dena bhi har baar sahi nahin hota!!
# Uri !!!!

Kaise hain ?

Har Har Mahadev.

Seen 'Invisible guest' so no urge to watch Badla.

From some people heard, Tapsee was inadequate as femme fatal and if and only if Tabu was there instead of her movie would have been raised much higher.

Aap ke vichar?

LikeLike

Vaddiyan hain Bliss, Jai Shiv Shambhu !
I think Tabu is very good as a Nazakat bharee hui with a tinge of coldness, kind of like Shyarana Shareef badmaash.
The character here needed a Taapsee, or Priyanka or may be even Rani/ Kajol.

LikeLike

OT- The Bachchan fan in me was upset when Tapsee was getting an upper hand in the beginning, and then he smacks her down by the -two types of client and blah blah , and then saying do NOT try and be smart with me, because you are not. Kasam sey, Bada dil khush hua .

It also reminded me of an anecdote at the time of AAA release, there was pin drop silence in the theatre when Vinod Khanna beats Bachchan and comes out of the shed carrying him on his shoulder, then a guy yelled – arrey bada bhai hai toh peeteygaa hee Na , and there was a huge understanding amongst the audience and they continued watching the movie .