Saket on Mard Ko Dard Nahi Hota
Mard Ko Dard Nahi Hota – A Kung-Fu spectacle and a loving tribute to the 80s that's marred by misplaced existentialism.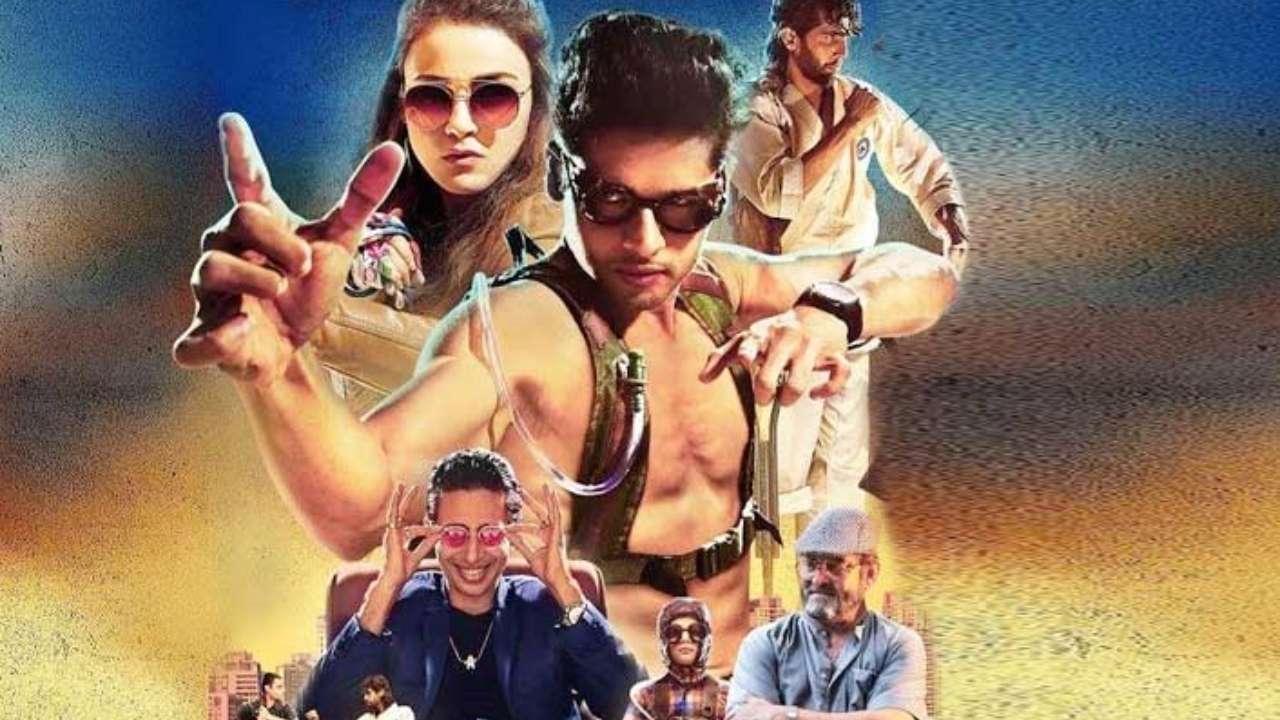 Ever since I saw the trailer of MKDNH, I just had to watch this film. It looked so cool; the film even won the Midnight Madness award at TIFF, and its quirky vibe had me hooked from the get go. This is why trailers can be so, so deceptive. MKDNH's trailer aroused certain expectations that I thought were reasonable. But, as it turned out, the overall experience was similar to ordering a Vanilla ice-cream… only to get a Mint version, with a bit of coconut chutney on the side. A part of me felt like screaming out loud – this is not what I had ordered! I was expecting a desi Kill Bill, but what I got was Tarantino mixed with Ingmar Bergman! How does one go about digesting that?

Incidentally, I had the same issue with Vikramaditya Motwane's Bhavesh Joshi as well. Some genres, it turns out, are just not meant for heavy lifting. At least not in an overt sense. The superhero genre or the chopsocky/martial arts one are prime examples of my (off-the-cuff) hypothesis. If one needs to go down this route then it is imperative to learn from Christopher Nolan, whose Dark Knight series works both as grand entertainment as well as a showcase for existential angst. Or take Clint Eastwood's great revisionist Western, Unforgiven as an example. Entertainment and accessibility are never sacrificed at the altar of heavy messaging in these films. Rule #1 for commercial entertainment goes like this: don't break the magic spell (Rule #2 is even simpler – never forget rule #1!).
It is such a pity because I loved the initial portions of the film. A slo-mo shot of thugs running towards Surya (Abhimanyu Dassani, impressive in his debut), with the man at front tripping and falling down while Kishore Kumar's Yeh To Hona Hi Tha plays in the background. The beautiful bond between Surya and his grandfather (Mahesh Manjrekar, in a charming, understated performance); the constant references to 80s masala — Geraftaar, Aag Hi Aag, Paap Ko Jala Kar Raakh Kar Doonga; a peep into life as a child growing with insensitivity to pain and yes, even the cruel but inevitable growth of Surya into a man-child. The entire film plays like a meta-movie running in Surya's head. He's obviously the hero in his own world, and when his grandfather suggests he look for a sahe-lee instead of Bruce Lee, he shows no apparent interest. In his world, he's only looking for Bruce Lee's arch-nemesis.
This is where things start to unravel. We are introduced to the villain Jimmy and Karate Master, both played by Gulshan Deviyaah. They happen to be twins; they share some ugly history, but this portion of the story is too lightweight and drab. I couldn't emotionally connect with Karate Master and his misery at all. Then there's Supri (Radhika Madan), Surya's childhood friend, who has grown up carrying a heavy burden on her shoulders. Supri's story arc is where the film begins a deep dive into existentialism. When Supri starts questioning her goals and ambitions in life, I felt like saying, "Yo girl, just shut up and kick some arse! It's well and good to think about the meaning of life, but please do it in a different film." Of course, like Surya, my advice was confined to my own world. In the real world, I had to bear Vasan Bala's cross – a debut that promised so much but ultimately fell apart because the director chose to be oh-so-clever! Turned out to be too clever by half in the end.
One Response to "Saket on Mard Ko Dard Nahi Hota"
I Happened To Watch 'Unicorn Store' @ NetFlix Today And Cant Help But Leave A Recommendation Note For the Film Here.

It Is A Pleasant Surprise From Our Billion-Dollar Female Superhero 'Captain Marvel', Who Has Directed This Small Gem. 'Captain Marvel' By Itself Was An Enjoyable But Formulaic Movie That Marvel Studio Churns Out Twice Or Thrice Every Year. But The Presence Of Brie Larson Made That Film More Than Watchable For Me.

However, 'Unicorn Store' Is A Revelation For Those Who Can Personally Relate To the 'Outcast' Emotion. The Film Is A Quaint Story Of Of A Young Adult Struggling To Come To Terms With Life And Reality. As An Aspiring Artist, She Gets Kicked Out Of Art School And Lands Up With A Temporary Job @ A Public Relations Firm With A Sleazy Boss Looking For Sexual Favors.

In A Parallel 'Dreamy' Thread, Her Imaginative Mind Finds Solace In The Hope Of Getting A Promised Unicorn From 'The Unicorn Store' And Makes Preparation For That 'Event' – In Turn Developing An Engaging Relation With The 'Carpenter' Boy.

The Story Leads To Not Only Accepting That Guy Within Her Mind-Space, But Also Accepting Herself And Her Life.

Beautifully Acted And Directed By Brie Herself. This Is A Strange Choice For A Directorial Debut, Unless She Relates To Some Autobiographical Elements In The Screenplay. If So, This Makes Her A Promising Young Talent To Look Out In Future – Both In Front And Behind The Camera.

LikeLike