#5 World Cup – Akshay Kumar World Cup (KHAKEE wins)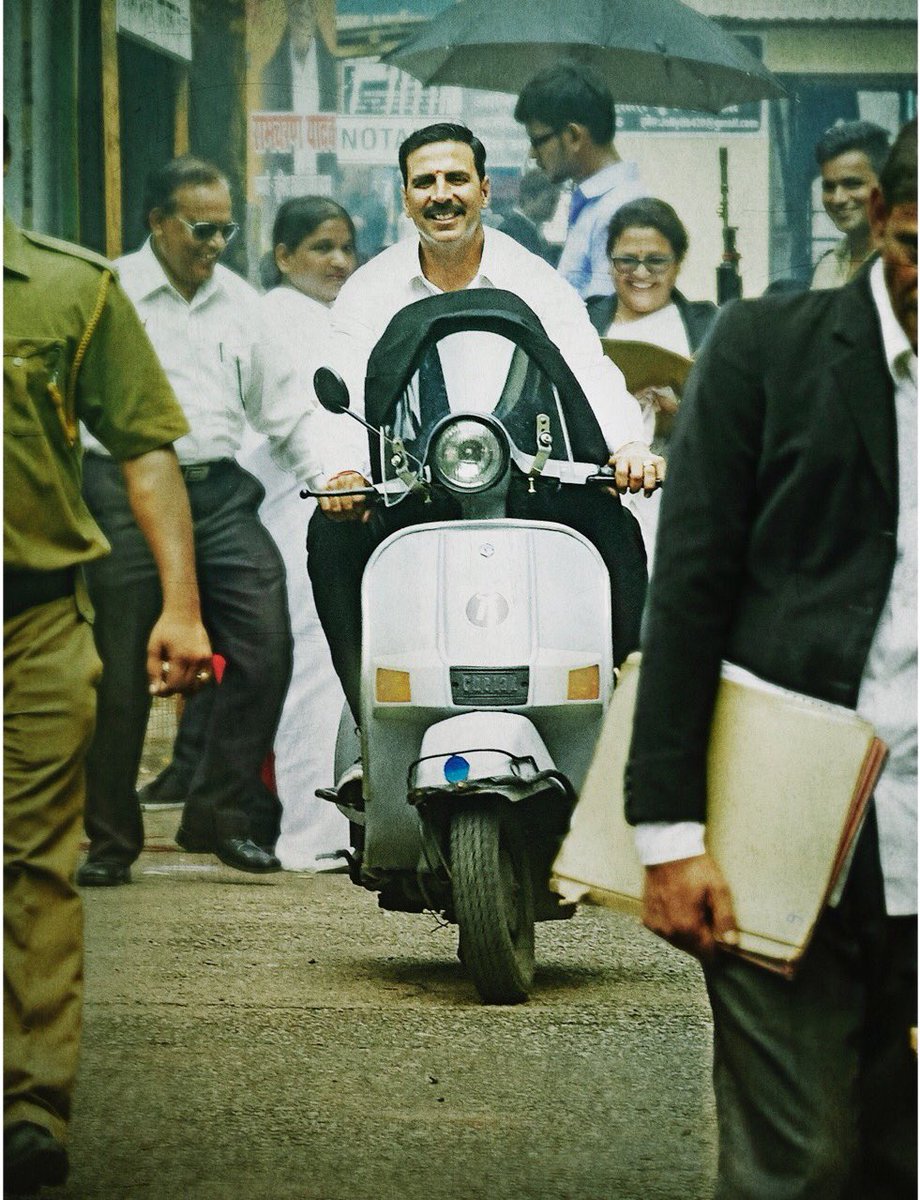 8 GROUPS OF RANDOMLY CHOSEN FILM THAT STAR AKSHAY KUMAr – 4 FILMS IN EACH GROUP
GROUP STAGE pick 2 favourite films from Group of 4 – votes equal points
BLOGGERS TO VOTE ON WHICH FILM WINS – only need the winning film and if you like a reason for victory. No essays! In The event of a tie score at the end of group stages – a head to head match will be used to determine the winner. In the event of a tie head to head my vote will determine the victor.
TOP 2 FROM EACH GROUP TO GO THROUGH TO FINAL 16 – matches there on are randomly picked by me.
Final 16 and knockouts – in the event of a tie score the highest voted film overall will go through.
Honourable mentions – A few probably to mention obviously but I've tried to pick the most popular 32. Akshay Kumar has over 100 movies, so picking 32 may upset some!
Here are the groups results, below that are the Round of 16 matches
| | |
| --- | --- |
| Group 1 | |
| Khakee | 13 |
| Khiladi | 12 |
| Rustom | 2 |
| Tees Maar Khan | 1 |
| | |
| Group 2 | |
| Mohra | 13 |
| Jolly LLB 2 | 7 |
| Phir Hera Pheri | 4 |
| Housefull 2 | 2 |
| | |
| Group 3 | |
| Rowdy Rathore | 9 |
| Namastey London | 8 |
| Toilet Ek Prem Katha | 6 |
| Main Khiladi Tu Anari | 4 |
| | |
| Group 4 | |
| OMG! Oh My God | 12 |
| Pad Man | 10 |
| Suhaag | 2 |
| Heyy Babyy | 1 |
| | |
| Group 5 | |
| Hera Pheri | 12 |
| Special 26 | 8 |
| Bhool Bhulaiyaa | 6 |
| Gold | 2 |
| | |
| Group 6 | |
| Holiday – A Soldier Is Never Off Duty | 13 |
| Welcome | 7 |
| Dhadkan | 6 |
| 2.0 | 2 |
| | |
| Group 7 | |
| Airlift | 10 |
| Ajnabee | 7 |
| Singh Is Kinng | 6 |
| Kesari | 5 |
| | |
| Group 8 | |
| Baby | 12 |
| Aankhen | 10 |
| Mission Mangal | 3 |
| Housefull | 2 |
Round of 16 Results
Welcome 2 Vs Pad Man 10
Khiladi 7 Vs Aankhen 5
Ajnabee 1 Vs Special 26 11
Khakee 8 vs Namastey London 4
Airlift 5 Vs Mohra 7
OMG! Oh My God 10 Vs Holiday – A Soldier Is Never Off Duty 2
Rowdy Rathore 3 Vs Hera Pheri 9
Jolly LLB 2 2 Vs Baby 10
Quarter Finals Results
Khiladi 6 Vs Mohra 6 (Mohra wins due to more votes in Groups+R16 20-19 compared to Khiladi)
Khakee 9 Vs Pad Man 3
OMG! Oh My God 4 Vs Hera Pheri 8
Baby 10 Vs Special 26 1
Semi Finals Results
Mohra 3 Vs Hera Pheri 7
Khakee 7 Vs Baby 3
Final Result
Khakee 8 Vs Hera Pheri 3
202 Responses to "#5 World Cup – Akshay Kumar World Cup (KHAKEE wins)"
Ok! Here is a shortened bullet World Cup – different playing rules compared to SRK, Aamir and Madhuri Vs Sridevi from 2018
I have removed the round robin of group stage now and replaced with your top 2 picks from 4 out of each group ( 8 groups in total). Rules are in post.
PLEASE NOTE THE AKSHAY KUMAR VOTE IS FOR FAVOURITE MOVIE!
VOTING FOR GROUP STAGE ENDS BY TOMORROW NIGHT GREENWICH MEDIAN TIME 8PM, AND FILMS ADVANCING TO FINAL 16 MATCHES ANNOUNCED PLUS ROUND OF 16 MATCHES START TOMORROW
My votes – please follow how I present this as a format (COPY AND PASTE NAMES AS IN THE GROUP TABLES ABOVE)

Group 1
Khiladi
Khakee

Group 2
Mohra
Phir Hera Pheri

Group 3
Namastey London
Rowdy Rathore

Group 4
OMG! Oh My God
Pad Man

Group 5
Hera Pheri
Special 26

Group 6
Dhadkan
Holiday – A Soldier Is Never Off Duty

Group 7
Ajnabee
Singh Is Kinng

Group 8
Aankhen
Baby

LikeLike

I haven't seen nearly half these movies! As in the ones NOT voted for. What I have voted for I've seen.

LikeLike

Group 1
Khiladi
Khakee

Group 2
Mohra
Phir Hera Pheri

Group 3
Main Khiladi Tu Anari
Namastey London

Group 4
OMG! Oh My God
Pad Man

Group 5
Hera Pheri
Bhool Bhulaiyaa

Group 6
Dhadkan
Holiday – A Soldier Is Never Off Duty

Group 7
Ajnabee
Kesari

Group 8
Aankhen
Mission Mangal

ps : lot of tukka here

LikeLike

Group 1
Khiladi
Tees Maar Khan

Group 2
Mohra
Housefull 2

Group 3
Main Khiladi Tu Anari
Rowdy Rathor

Group 4
Suhaag
Heyy Babyy

Group 5
Bhool Bhulaiya
Gold

Group 6
Dhadkan
Welcome

Group 7
Ajnabee
Singh Is King

Group 8
Housefull
Housefull 3

Why did you miss Garam Masala? And Awara Pagal Deewana?

LikeLike

Baby should have been included instead of all the Housefulls. It is my favourite Akshay Kumar film:

Group 1
Khiladi
Khakee

Group 2
Mohra
Phir Hera Pheri

Group 3
Main Khiladi Tu Anari
Rowdy Rathore

Group 4
OMG! Oh My God
Pad Man

Group 5
Hera Pheri
Special 26

Group 6
Dhadkan
Holiday – A Soldier Is Never Off Duty

Group 7
Ajnabee
Airlift

Group 8
Aankhen
Mission Mangal

LikeLike

I missed it – crap!

Baby replaces HF3!!!!!
Post updated, my vote updated

Rahul update your Group 8 vote please!

LikeLike

Group 8
Baby
Ankhen

LikeLike

Aahhh.. finally something worthwhile

Can go on and on about cinema that is not current and something that deviates from the usual box office numbers and wars.

And I suppose Khakee should win this one, hands down

Here are my choices:

Group 1
Khiladi
Khakee

Group 2
Mohra
Jolly LLB 2

Group 3
Namastey London
Rowdy Rathore

Group 4
OMG! Oh My God
Pad Man

Group 5
Hera Pheri
Special 26

Group 6
Holiday – A Soldier Is Never Off Duty
2.0

Group 7
Airlift
Kesari

Group 8
Aankhen
Baby

LikeLike

Group 1
Khiladi
Khakee

Group 2
Mohra
Jolly LLB 2

Group 3
Namastey London
Toilet Ek Prem Katha

Group 4
OMG! Oh My God
Pad Man

Group 5
Hera Pheri
Bhool Bhulaiyaa

Group 6
Welcome
Holiday – A Soldier Is Never Off Duty

Group 7
Singh Is Kinng
Airlift

Group 8
Aankhen
Housefull

LikeLike

Group1
1. Khiladi
2. Khakee

Group2

Group3
1. RR

Group4
1. OMG

Group5:
HP
Special 26

Group6
Welcome
Holiday

Group7
Airlift
Ajnabee

Group8
Baby
Aankhen

LikeLike

Some groups, I haven't seen movies or movies I have seen are poor in my opinion. If it is compulsory, then pick the leaders.

LikeLike

Naveen- only 2 movies per group not all 4

LikeLike

@jayshah
I am not sure if this is good exercise. People are voting for wrong movies just because they haven't watched all. That is leading for some really good movies kicked out at initial stage.

I think people shouldn't vote for the groups if they haven't watched all movies in it. Or you should not consider those groups. And ask people to flag those groups which they haven't watched all.

Anyways, my pick –
Group 1
Khiladi
Khakee

Group 2
Mohra
Jolly LLB 2

Group 3
Rowdy Rathore
Toilet Ek Prem Katha

Group 4
OMG! Oh My God
Pad Man

Group 5
Hera Pheri
Gold

Group 6
Holiday – A Soldier Is Never Off Duty
2.0

Group 7
Airlift
Kesari

Group 8
Baby
Mission Mangal

LikeLike

I agree with Raghav.
I am taking this exercise to actually watch the movie which i missed. It is indeed a great way to revisit some of those.

LikeLike

I have seen each of these movies, mostly in theatre. 🙂
Would be really difficult to pick 2 out of 4 in few of the groups.
Group 3 and 7 was very tough for me.
However following are my choices:

Group 1
Khiladi
Khakee

Group 2
Mohra
Housefull 2

Group 3
Namastey London
Toilet Ek Prem Katha

Group 4
OMG! Oh My God
Pad Man

Group 5
Hera Pheri
Bhool Bhulaiyaa

Group 6
Dhadkan
Holiday – A Soldier Is Never Off Duty

Group 7
Airlift
Kesari

Group 8
Baby
Mission Mangal

Few of the movies rejected were indeed superb when it released. However now other movies have come.

Also missed my 2 favourites in the lineup –

Sabse Bada Khiladi
Khiladiyon Ka Khiladi

These two defined Akshay Kumar for me in 90s.

LikeLike

IIRC, these 2 Khiladi films helped Akshay Kumar enormously in the 90s when he found the going tough. Between Yeh Dillagi and Jaaanwar (the latter practically saved his career), these 2 Khiladi films helped him survive when he was on a terrible run.

I also like Sangharsh a fair bit back then. From other films not in the list, Garam Masala was pretty enjoyable.

I guess it must have been a tough job for Jay to choose 32 out of a filmography of 150 plus films.

LikeLike

It's the hardest World Cup as Akshay's done so many movies. One year in 90s he had 11 releases! In the end I've used wikipedia, BOI and IMDb to sort it out. Even Salman's soundtracks I've missed a few decent soundtracks out.

But I'd basically just ask have I missed anything that would be a top 10 contender. Baby for sure I added back in.

LikeLike

I personally think you have included the main ones in there and balanced it out quite well in the groups. The likes of Garam Masala, the 2 Khiladi films Naveen mentioned, Yeh Dillagi, Jaanwar, Sangharsh, Awara Paagal Deewana, Ek Rishta, Mujhse Shaadi Karogi and Gabbar are the odd ones out there. But if you include them, you end up with 4 more groups!

There were some terrible films in the late 90s right after Khiladayon Ka Khiladi and until Jaanwar that you have done well to keep out of the list!

Edit: Waqt is a film I personally relate to. My father waited anxiously for me to secure my future while I was a quite nonchalant early on. When I did, it was a bit too late.

LikeLike

Mujhse Shaadi Karoge also missing

LikeLike

There are 100+ films missing. That film is in Salman's soundtracks World Cup in group 8. Spread betting…

LikeLike

1
Khiladi
Khakee

2
Mohra
Phir Hera Pheri

3
Main Khiladi Tu Anari
Rowdy Rathore

4
Suhaag
OMG

5
Bhool Bhulaiya
Special 26

6
Dhadkan
Holiday

7
Ajnabee
Singh is Kinng

8
Aankhen
Baby

LikeLike

Group 1
Khakee
Rustom

Group 2
Mohra
Phir Hera Pheri

Group 3
Namastey London
Toilet Ek Prem Katha

Group 4
OMG! Oh My God
Pad Man

Group 5
Hera Pheri
Bhool Bhulaiyaa

Group 6
Welcome
Holiday – A Soldier Is Never Off Duty

Group 7
Singh Is Kinng
Airlift

Group 8
Baby
Mission Mangal

LikeLike

Sanghursh is one I liked. I didn't mind Ek Rishta when it released.
As long as a potential winner hasn't been sidelined. Can't have a World Cup without Brazil!

LikeLike

updated list. Ignore earlier one.

Group 1
Khiladi
Khakee

Group 2
Mohra
Jolly LLB 2

Group 3
Namastey London
Toilet Ek Prem Katha

Group 4
OMG! Oh My God
Pad Man

Group 5
Hera Pheri
Special 26

Group 6
Welcome
Holiday – A Soldier Is Never Off Duty

Group 7
Ajnabee
Airlift

Group 8
Aankhen
Baby

LikeLike

Ek Rishta is not really a great film. But there were a few things that I liked about it back then. It released at around the times of K3G and there was Bachan in both so there were obvious comparisons.

What I preferred in Ek Rishta compared to K3G is the way the rift between the father and son was treated and developed in the film. There was a graph about the 2 characters (something tha was lacking in K3G).

In K3G, the relation seemed quite hollow. It was all about tradition, 'parampara', social class etc.. So, as soon as the son disobeys the father, the latter cuts off all the ties. It is sudden. The reunion is also dramatic but sudden when they meet again.

In Ek Rishta, they show the problem in terms of 2 persons thinking differently and in terms of generation gap as well. The rift starts mildly and you can see it gradually becoming bigger and bigger until they break all ties with each other.

And then later, the reconciliation and repair also is a slow process. They start talking, the son offers his support in tough times and while they gradually get to learn to about their mistakes and the lessons are learnt, the relationship starts getting repaired.

There are some quite well written scenes between Bachan and Akshay Kumar, especially the ones when they are gradually mending the relationship. These scenes make the film watchable.

Akshay films have some funny titles.
Insaaf The Final Justice
Keemat They are back
Ek Rishtaa The Bond of Love
Talaash The hunt begins
Police Force An Inside Story
Aan Men at Work
Waqt The Race against Time
Dosti Friends Forever

LikeLike

Rahul- just for your brilliant summary I will have to watch Ek Rishta again now.
I don't remember anything about that movie .

LikeLike

Group 1
Khiladi
Khakee

Group 2
Mohra
Jolly LLB 2

Group 3
Namastey London
Rowdy Rathore

Group 4
OMG! Oh My God
Pad Man

Group 5
Hera Pheri
Special 26

Group 6
Welcome
Holiday – A Soldier Is Never Off Duty

Group 7
Ajnabee
Airlift

Group 8
Aankhen
Baby

Little confused because was trying to decide between good film, or films with good role for akshay. OMG is a good movie but really has nothing for akshay in it.

LikeLike

Films that star Akshay Kumar in a role of significance. Hence why something like Dil To Pagal Hai is ignored.

OMG he has a lead role just not same coverage as Paresh Rawal. But it's sufficient enough role to be in list.

LikeLike

Khakee is a 3rd lead after AB and AD as chief antagonist. In fact his role was barely ahead of Tushar. Mohra is a 2nd lead with Shetty clearly getting the meatier role. Even Hera Pheri was dominated by Paresh & Omg was a supporting role at best. Aankhen was an AB show with Akshay relegated to supporting cast alongside Rampal.

LikeLike

Wonder why everyone's picking Khiladi over Rustom! 🤔

LikeLike

The best soundtrack has to be Mohra here surely?

LikeLike

Group 1
Khakee
Rustom

Group 2
Mohra
Jolly LLB 2

Group 3
Main Khiladi Tu Anari
Toilet Ek Prem Katha

Group 4
OMG! Oh My God
Pad Man

Group 5
Hera Pheri
Special 26

Group 6
Welcome
Holiday – A Soldier Is Never Off Duty

Group 7
Airlift
Kesari

Group 8
Aankhen
Baby

LikeLike

Gabbar is Back is a far superior masala film to Lousy Rathore and the Hey Baby & Houseful circus. Also, Waqt The Race against time & Mujhse Shaadi Karogi deserve a mention. MSK was Akshay running all over Salman despite a supporting role that was far more significant than his pointless supporting roles in Aankhen and Khakee.

LikeLike

Some would say usually Salman runs all over everybody else. Plus acting better than Salman is hardly praiseworthy, let's face it – fairly easy to do.

LikeLike

Please explain the absence of Gabbar is Back. Its a relevant vigilante masala film with Akshay's star status all over with his dialogue delivery and a decent box office performer too.

LikeLike

I cannot explain every absence. Picking 32 out of 130+ is not easy.
My rule of thumb if film is absent is can it be a top 10 movie? Is it a surprise candidate for a shock?

LikeLike

Agree with Shivaay on Aankhein. Akshay was just a lead among the blind men. Nothing substantial.

However his role in Khakhee was influential. I watched the movie in a theatre in bengaluru.

Khakhee was an out and out Amitabh movie with Akshay in a third lead but had the best scenes which made his role memorable. In fact one of the best character actor scene written.

Akshay's role provided the comic scenes and his pot shot to Amitabh was superb. In fact it was one of the major highlight of the film. 'Tu Kya Kar Lega" to Amitabh was the first major drama of the movie. Till then it was all about quick scenes.

His romance with Aishwarya was needless and i felt it lacked the romance till the death scene which completely justified the track and lack of intensity because Aish was obviously not invested.

I think Ajay was terribly miscast. I don't remember any of his scene now except the pre interval scene of his jeep doing the cheetah like hunt.

LikeLike

"His romance with Aishwarya was needless and i felt it lacked the romance till the death scene which completely justified the track and lack of intensity because Aish was obviously not invested."
correction –

His romance with Aishwarya was needless and i felt it lacked the warmth till the death scene which completely justified the track and lack of intensity because Aish was obviously not invested.

LikeLike

Good excuse for a 3rd lead relegated to the status of Tushar Kapoor despite his star value 😛 Ajay was the outright antagonist in the film with moments he made his own (the face offs with AB, the scene where he shoots the constable etc). Can't quite say the same about Akshay & Aishwarya, both of whose existence slowed down the film and deviated the plot.

LikeLike

G1- N/A
G2-Mohra
G3-Namastey London
G4-N/A
G5-N/A
G6-Holiday and Dhadkan
G7-N/A
G8- Baby
Aside : The film that should win- Namaste London

LikeLike

Rocky is it possible to pick 2 from each group, odd group where you can't fair enough. But you've only picked 5 from 16 chances.

LikeLike

I think it would be best to have Akshay's movie categories in genres. He has done almost every genre possible, unlike say an SRK or Salman.

Namastey London would rate very highly in my books. However i am not sure how many would have seen the movie in a theatre. A TV watch would deprive of the cinematic moments.

LikeLike

just for you JayShah-

G1-Khakee, khiladi
G2-Mohra, Jolly LLB
G3-Namstey London, Rowdy Rathore
G4-IDK, I wish Gabbar is back was here
G5- Hera Pheri, BB
G6-Holiday, Dhadkan
G7-Singh is King, Kesari
G8-Baby, Aankhen

LikeLike

Everyone has 5 hours to vote!

LikeLike

My best moment in Khakee is Akshay's death sequence! Did not see that curve ball from Aishwarya!
My best moment in Mohra – a particular song where Akshay plays second fiddle to Raveena 😛

LikeLike

Voting is closed

LikeLike

Results of Groups in post.

Round of 16 matches are;
Welcome Vs Pad Man
Khiladi Vs Aankhen
Ajnabee Vs Special 26
Khakee vs Namastey London
Airlift Vs Mohra
OMG! Oh My God Vs Holiday – A Soldier Is Never Off Duty
Rowdy Rathore Vs Hera Pheri
Jolly LLB 2 Vs Baby

My vote
Pad Man
Aankhen
Special 26
Khakee
Mohra
OMG! Oh My God
Hera Pheri
Baby

LikeLike

Padman
Aankhen
Special 26
Namastey London (times three)
Mohra
Holiday
Baby (times two)

LikeLike

Irrespective of the final outcome and Khakee not withstanding (that's not an Akshay film imo), for me the final call would be a needle's edge between Airlift, Jolly LLB 2 and Baby with Airlift just about edging the other 2 out by a whisker.

LikeLike

Pad Man
Aankhen
Special 26
Khakee
Mohra
OMG
Rowdy Rathore
Baby

LikeLike

Welcome
Khiladi
Special26
Khakhee
Airlift
OMG
Hera Pheri
Baby

LikeLike

Pad Man
Khiladi
Special 26
Namaste London
Mohra
OMG! Oh My God
Hera Pheri
Baby

LikeLike

I am a bit surprised to see Aankhein chosen over Mission Mangal for the next round.

LikeLike

We need more women to vote. Mission Mangal / Namastey London would be overwhelmingly favourite.

LikeLike

The goosebump moment of every Akshay Kumar fan. Now we clap when a Tiger/Hrithink holds a machine gun.

Watch it for the back ground music.

LikeLike

Round of 16 matches are;

Pad Man
Khiladi (the only 90s movie)
Special 26
Namastey London
Airlift
OMG! Oh My God
Hera Pheri
Baby

6 out of 8 are from last 4 years.

I really miss the following in the above list –

Mohra
Sabse Bada Khiladi
Mission Mangal
Toilet Ek prem Katha
Khakee
Garam Masala
Sangharsh
Dhadkan
Awara Paagal Deewana
Khiladiyon Ka Khiladi
Holiday- A soldier is never off duty
Gabbar
Jolly LLB2

These movies i can watch multiple times.

And yes there is one for guilty pleasure – Jaanwar 😀

LikeLike

All of them are junk or guilty fun barring Khakee (not an Akshay film) and Jolly LLB 2 (one of his best post Airlift)

LikeLike

Pad Man
Khiladi
Special 26
Khakee
Mohra
Holiday – A Soldier Is Never Off Duty
Hera Pheri
Baby

LikeLike

Round of 16 matches are;
Pad Man
Khiladi
Special 26
Khakee
Mohra
OMG! Oh My God
Hera Pheri
Baby

LikeLike

Round of 16 Matches update

Welcome 1 Vs Pad Man 9
Khiladi 6 Vs Aankhen 4
Ajnabee 0 Vs Special 26 10
Khakee 6 vs Namastey London 4
Airlift 4 Vs Mohra 6
OMG! Oh My God 8 Vs Holiday – A Soldier Is Never Off Duty 2
Rowdy Rathore 2 Vs Hera Pheri 8
Jolly LLB 2 0 Vs Baby 10

Looks like Baby and Special 26 have booked there QF spots. Hera Pheri has a big lead, like OMG and Pad Man. 3 other matches are close.
We are missing 10 voters! Only 8 hours left!

LikeLike

As of now Pad Man, Khiladi, Special 26, Khakee, Mohra, OMG, Hera Pheri and Baby are heading to QFs.

LikeLike

I think, Baby and RR are kind of one dimensional characters ( I know RR had both).
Namastey London – he gets to do emotional, comedy and Romantic scenes .

LikeLike

Pad Man
Aankhen
Ajnabee
Khakee
Mohra
OMG! Oh My God
Rowdy Rathore
Jolly LLB 2

Hmm, 5 out of 8 in my list are where Akshay is not the lead actor.

LikeLike

Jay, I think you should have taken only those movies where Akshay is the main lead.

This is like having a list of Vinow Khanna list with having Muqaddar Ka sikandar in it where it was bachhan show all the way.

LikeLike

Point noted. Khakee I think deserves to be here. His character is not there at the end but the twist is on him and his death is avenged.
Aankhen I can barely remember but obviously Bachchan mainly.
Hard to draw a line. I always felt Hera Pheri is iconic for Baburao. Mohra could be Naseer mainly. 2.0 Rajni mainly. I can feel Naveen ready to pounce on me soon…

LikeLike

On Mohra, I personally voted for the film. It had everything. Great music, great background score, great action. It was a good thriller back then. The scene where you find out that Naseer is not blind is memorable. There was the oomph factor of Raveena's Tip Tip Barsa Paani. There were villains with cool names like JIndaal, Jibraan, Tyson. There was Gulshan Grover with his famous 'Dirty mind' dialogue.

I think the film belonged to Naseer above all while the 2 heroes were still a bit raw then. But they excelled in action scenes and that was what was required from them.

As for Ankhein, it was an all-out Bachan film. But it's not as if Akshay Kumar was relegated to the side kick's role like Rampal and Rawal. He was the second most important character in the film. He was the main guy among the 3 blind men and it os obvious from his very introduction when they say he is the most dangerous one.

I also think the role in Khakee was a very good one. There is a half baked love story with Rai which basically was about 2 songs. He showed tremendous comic timing early on. There was a bit of everything about the performance. The scenes where he confronts Bachan's honesty before his conscience awakens and then he becomes a honest cop were remarkable.

It was a great supporting role to Amitabh. I think Devgan was a bit underwhelming while Rai was not up to the mark. Devgan was a typical baddie character with 1 good scene pre-interval and the role was quite brief overall. It was disappointing from a Santoshi film.

It was an all out Bachan film. The latter was awesome in there. It was legendary stuff. One of the very best performances of all times.

Agree on Khakee, I didn't mind the love story because it's there to set up the turn by Aishwariya. Devgnn is ok here and Akshay is 2nd best performance after Bachchan.

Mohra is fun and deadly soundtrack. Naseer is the show stealer, followed by Shetty and Kumar.

I don't remember Aankhen too much.

LikeLike

Welcome
Khiladi
Special 26
Khakee
Airlift
OMG! Oh My God
Hera Pheri
Jolly LLB 2

LikeLike

Round of 16 Results
Welcome 2 Vs Pad Man 10
Khiladi 7 Vs Aankhen 5
Ajnabee 1 Vs Special 26 11
Khakee 8 vs Namastey London 4
Airlift 5 Vs Mohra 7
OMG! Oh My God 10 Vs Holiday – A Soldier Is Never Off Duty 2
Rowdy Rathore 3 Vs Hera Pheri 9
Jolly LLB 2 2 Vs Baby 10

Quarter Finals
Khiladi Vs Mohra
Khakee Vs Pad Man
OMG! Oh My God Vs Hera Pheri
Baby Vs Special 26

My vote
Mohra
Khakee
OMG! Oh My God
Baby

LikeLike

Khiladi
Pad Man
OMG! Oh My God
Baby

LikeLike

padman, airlift, baby and OMG are his best movies and his best performances aswell imo. Unfortunately, 2 out of these are already out due to different parameters chosen by different people.

Airlift was quite a well researched novelish kind of movie without the supermanish approach to solve the problem.
It deserves very good marks indeed.

LikeLike

Pretty straightforward here for me! OMG Vs Hera Pheri little tricky but OMG gets my vote.

LikeLike

Khiladi
Khakee
Hera Pheri
Special 26

LikeLike

chose khiladi over Mohra because i think Shetty was real Mohra in that film.
Khakee. well loved akkis role in this movie.
Hera pheri is one of the most memorable comedy movie.
liked sp26 more than Baby.

LikeLike

for me, best Akshay film and film that truly showed the masala elements of the 70s is Rowdy Rathore. Jolly LLB was a nother very good film of Akshay that had me glued to the screen right until the end.

Going to change how i vote based on akki being the central character versus him being in a movie which is good and where someone else is the lead.

Khiladi
Pad Man
Hera Pheri
Baby Vs Special 26 (haven't seen either so not voting)

LikeLike

U haven't watched either Special 26 nor Baby (both by Neeraj Pandey, the man who revived Akshay's career from being the king of trash) and classify the utter garbage called Rowdy Rathore (the kinda pungent filth that could give competition to manual scavenging as to which is a worse experience, a throwback, not on the glorious 70's of Sippy, Mukherjee, Prakash Mehra and Yash Chopra but the disastrous 80's symbolized by rape and revenge cinema) as his best. Bravo!

LikeLike

Mohra (both Mohra and Khiladi are junk but Mohra's more tolerable)
Khakee (hands down thanks to AB)
OMG! (tough call)
Baby (tougher call, both are well made films)

LikeLike

Quarter Finals

Khiladi Vs Mohra – Tough indeed. Khiladi is the best thriller of 90s for me, absolutely the best whodunit movie then with amazing soundtrack. Mohra was the best multi starrer actioner of 90s with great songs and cinematic moments. It was one of the rare hits at times when romantic movies were ruling.

-> So Mohra.

Khakee Vs Pad Man

Very tuf. But no contemporary hero has done a movie like Padman and made such an impact on society.

-> So Padman!!

OMG! Oh My God Vs Hera Pheri

Super tuf. OMG! is the ultimate religious satire. However Hera Pheri was the first situational comedy and paved way for a series of hits. It helped the genre to sustain even now.

-> So Hera Pheri

Baby Vs Special 26

Mega Tuf. Both by Neeraj Pandey. Special 26 was the first collaboration between Akshay and Neeraj. But Baby was unabashedly patriotic. Again it unleashed a series of patriotic movies and created a genre that benefited the industry.

-> So Baby

My final 4-

Mohra
Padman
Hera Pheri
Baby

LikeLike

There are action movies and there is a Khiladiyon ka Khiladi. Bollywood ka best.

LikeLike

Khiladi
Khakee
Hera Pheri
Baby

LikeLike

Quarter Finals
Khiladi
Khakee
Hera Pheri
Baby

LikeLike

Quarter Final matches – half time update

Khiladi 5 Vs Mohra 5
Khakee 7 Vs Pad Man 3
OMG! Oh My God 3 Vs Hera Pheri 7
Baby 8 Vs Special 26 1

Mohra and Khiladi fighting it out for 90s World Cup like Brazil vs Italy in 1994. Romario vs Baggio. Both countries were tied on 3 world cups each at the time. And final went to penalties with Baggio missing key penalty.
Who will win the match tied at 5-5?
Baby is steaming ahead into semi final. Khakee and Hera Pheri have strong leads but it can still change!

LikeLike

6 hours left! We need a winner between Khiladi and Mohra. Currently Mohra would edge through by 1 vote as it has cumulative votes of 20 vs 19 for Khiladi from groups plus R16.

LikeLike

Akshay takes 3 and half minutes to understand

LikeLike

1 hour left. As of now Mohra is sneaking through literally on a tie thanks to Rocky. Khakee, OMG and Baby are heading through too.

LikeLike

I love Hera Pheri. It is like 3 Idiots in some way. The 3 Idiots are Paresh, Akshay and Sunil Shetty.

LikeLike

Yes it's tied 6-6 but has one more vote from group stage

LikeLike

OMG is put and u said it tied and has more vote as per group stage so it will make? What is going on?

LikeLike

'1 hour left. As of now Mohra is sneaking through literally on a tie thanks to Rocky. Khakee, OMG and Baby are heading through too.'
Then u say It is tied at 6-6 but leading based on group stage.
Still it is out, how? Who else voted? I dont see anyother vote What is going on ?

LikeLike

Sorry that was a typo. Hera Pheri beat OMG so omg is out.

LikeLike

Semi Final matches
Mohra Vs Hera Pheri
Khakee Vs Baby

My vote
Hera Pheri
Khakee

(Mohra made it through as it had 20 votes prior to QF vs 19 for Khiladi…blame Rocky for the last vote on Mohra)

LikeLike

I will keep my vote on hold. Until clarification on how OMG was out while it was leading till last moment.

LikeLike

Quarter Finals Results

Khiladi 6 Vs Mohra 6 (Mohra wins due to more votes in Groups+R16 20-19 compared to Khiladi)
Khakee 9 Vs Pad Man 3
OMG! Oh My God 4 Vs Hera Pheri 8
Baby 10 Vs Special 26 1

OMG is out as Hera Pheri had 8 votes vs 4 for OMG. Likewise Mohra tied with Khiladi and went through as it had more votes from groups and R16.

OMG was not leading I mistakenly said it was but Hera Pheri was leading.
Only you, I, satyam and Shivaay voted OMG, other 8 voters voted Hera Pheri.

Sorry for my mistake! 🙏🙏🙏

LikeLike

Semi Final matches
Hera Pheri
Khakee

LikeLike

For Namastey London Sake-


LikeLike

Hera Pheri
Khakee

LikeLike

Hera Pheri
Khakee

Baby was a very good spy thriller but I believe Khakee is one of the best Bollywood films ever made

LikeLike

It was very difficult for me to chose between Khakhee and Baby.
The only reason why i picked was Baby unleashed many more films but Khakee couldn't. This is a reasonable parameter to judge good vs great.

LikeLike

So did Golmaal by Rohit Shetty, started a trend of lowbrow comedies by the likes of Sajid Khan and Indra Kumar

That logic makes no sense. Whether a film is good or great needs to be judged by its own merit

LikeLike

Hera Pheri 2 was the first comedy franchise if i remember. Then Housefull series came. Golmaal series is either second or third.

Hera Pheri started it, that i am sure.

But it is not just franchise…it is a gamut of comedy films of 90s and 2000s that came after Hera Pheri. over 1500 Cr of business.

LikeLike

"Whether a film is good or great needs to be judged by its own merit"

I agree. But difficult if one has to choose between 2 very good movies in different genres. There is no right or wrong choices then. To each their own. I just gave my reason, which may be vague for many. It is natural.

LikeLike

I am confused. I don't know what are we choosing. Some are going by best films , others by best performance and some by trendsetter and some by breakthrough performance. 🙂

Raghav- This is the beauty of democracy.
You may have your opinion. Others may have their own.
Both can be correct.
Both can be wrong.
But we can all give our opinion.
This is by design.

LikeLike

Exactly it doesn't matter what parameter…personal choice and you are welcome to influence by comments. Just no blackmail!

LikeLike

Jay,

Would like to change my vote to Mohra

In retrospect, I find Hera Pheri a vastly overrated film. And it wasn't even an original

LikeLike

Here are my best Akshay movies across genres –

[No particular order]

1. Comedy – Garam Masala

Garam Masala is the best movie to watch with chichore friends over drinks. It's cheesy and rip roaring fun.

2. Action – Sabse Bada Khiladi

SBK is quite bizzarre with several loopholes in the story and screenplay. But what works is the lead star who just sleepwalks and stands tall above the script. Pure Fun.

3. Romedy – Namaste London

With the best act ever from Katrina, this movie is the best from the duo, have very good song and again Akshay stands tall above the script. This NRI romance based on a true story has few heart warming scenes

4. Social – Padman

Padman is about hygiene + entrepreneurship. Akshay just gave his best performance here.

5. Action Thriller – Khakee

Khakhee was an out and out Amitabh movie with Akshay in a third lead but had the best scenes which made his role memorable. In fact one of the best character actor scene written.

6. Science – Mission Mangal

This movie has several layers from women at work to diversity to science. Akshay delivers a great performance but i loved Vidya more here. Engrossing and leaves an impact.

7. Family comedy – Waqt

This father son duo is Amitabh and Akshay's best for me. Some great comedy between Rajpal Yadav and Big B. Akshay managed to delivery great via some superbly written scene of a son trying to prove himself.

8. Masala – Mohra

This was tough but Mohra takes the cake from all other Akki movies. The song, the villain, the heroines, the heroines, the star cast, a complete – Can watch the movie from ant scene onwards.

9. Romance – Dhadkan

The only film in India on Arranged marriage. Just loved it. Songs are evergreen.

10. Nationalist – Baby

Superb movie which made me really happy as Akshay's fan.

11-15 : Hera Pheri, Airlift, Khiladi, Toilet EPK, Kesari.

LikeLike

Dhadkan only film on arranged marriage? Please! HDDCS? The climax of HAHK is arranged. KKHH is not a love marriage, a convenient set up. I don't know whole gamut of films but cannot believe Dhadkan is first?!

LikeLike

HDDCS of ones I've seen is superior. But someone else might trigger another thought. A country known for arrange marriage delivers first one in 2000 on screen?

LikeLike

HDDC was still a love story and yes a superior film for sure.

Marriage was not the focal point in HDDC the way Dhadkan was. Dhadkan was basically a direct Love Marriage Vs Arranged marriage conflict in 2000. Hum Dil de chuke released in 1999.

I am sure there would be movies in 50s and 60s but i cannot remember a direct movie other than Dhadkan on Arranged marriage.

LikeLike

I Google and these came up only seen HDDCS and TWM , vivah and Akshay ones
Socha na thaa
HDDCS
Tanu Weds Manu
Roja
Shubh Mangal Savdhan
Dhadkan
Namastey London
Vivah

All I'm saying in India Dhadkan can't be 'only' film on arranged marriage. Are you watching Garam Masala with friends over drinks?

LikeLike

Semi Finals update

Mohra 3 Vs Hera Pheri 6
Khakee 6 Vs Baby 3

Both semi finals are 6-3 in favour of Khakee vs Hera Pheri final! 8 hours left!

LikeLike

Semi Finals Results
Mohra 3 Vs Hera Pheri 7
Khakee 7 Vs Baby 3

FINAL Khakee Vs Hera Pheri

My vote – Khakee

LikeLike

Voting for final ends in 24 hours!

LikeLike

Khakee (incidentally still think this is Akshay's best part)

LikeLike

Khakee by a mile. I must say though that I prefer Tashan and Jaan-e-Mann to about half of the movies originally listed.

LikeLike

At half time Khakee leads the final vs Hera Pheri 6-2!

LikeLike

Khakee vs Hera Pheri? None of which have Akshay in the lead. Would rather have seen a Special 26 vs Baby/Airlift vs Jolly LLB 2 semi.

LikeLike

It's what has been voted!

Your vote?

LikeLike

No vote. None of them are Akshay in the lead. Hera Pheri is a parallel lead but not the leading face in a multistarrer cast like he was in Welcome or Housefull 2.

LikeLike

Ek Khiladi Sab pe bhaari.

1 minute ke role mein bhi Akshay lead star ko kha jaata hai except the megastar.

Suhaag – swallowed Ajay
Mujhse Shadi karogi – ate Salman
Dil to pagal hai – Made Madhuri look silly for her wrong choice
etc.

LikeLike

Khakee…
loved his comic timing …. his emotional confrontation with AB and then that killer twist on him.

LikeLike

7-2 Khakee building a big lead now…

LikeLike

Given the opinion of the people on the forum and their preferences and biases, I knew from the beginning khakee will win unless criteria was very specific and not random.
No vote during last round, no vote further.

LikeLike

Only in this forum Khakee will win best Akshay film. But that's ok.
Jo mile so bhala
Jo na mile wo bhi bhala.

LikeLike

Raghav – what do you have to say to my top Akshay Kumar movies listed genre wise above?

LikeLike

Naveen just don't stop here add ek rishta ate AB senior.
Amanat swallowed Sanjay Duty alive. Also add welcome where he made Nana and Anil irrelevant. One thing I also noted that due this fear Mr Bachchan is not signing any movie with him. well who wants to be humiliated on screen.

LikeLike

So wait Akshay humiliated Bachchan in Ek Rishtaa and Bachchan ran away and did Waqt, Khakee, Aankhen, ATHWS and Family with Akshay? Great strategy by Bachchan. More humiliation for Bachchan because he likes it?

LikeLike

Everyone gets 1 vote. I haven't stopped anyone from voting.
If I start to toe the line and exclude films like Khakee or Hera Pheri people will complain. IMDb, wikipedia and BOI have these movies as Akshay movies. He may not be the lead but he's for sure enough in the film for that film to be in the tournament. Once in tournament it's everyone else's choices that decide a winner.
It's democracy!

LikeLike

Khakee wins 8-3 Vs Hera Pheri

I didn't mind either of these 2 or Baby winning.

LikeLike

I like Hera Pheri but it is not original as people have pointed.

MPK has 3 tunes borrowed.

LikeLike

Yes agree, I still love MPK but I plugged for HDDCS!
Hera Pheri is a wonderful comedy movie.

LikeLike

Mann, AHAT have sonorous track but most of tunes are borrowed.
But then great RD also took Mehbooba from elsewhere.

LikeLike

Mann, AHAT, Dil, Baazi all have similar tunes.
I don't care if things are lifted or copied too much as I hardly seen or watched original. So even if original Kabir Singh or Hera Pheri are better, I probably won't watch them anyway.
As long as what I watch is good enough I am non the wiser. I'd rather watch a plagiarised copy than a rank bad original movie.

LikeLike

Dil was by Anand Milind..One track was lifted from Illyaraja (Priya Priya)..
Baazi and AHAT was by Anu Malick
Mann was by Sanjeev Darshan (Shravan's sons)..almost everything is lifted.

LikeLike

Congrats to winners as well as runners up.

LikeLike

A well deserved winner.
RKS needs to get back to doing what he does best – action/masala thrillers. Disappointed in him trying his hand at, more unsuccessfully than not, at screwball comedies. Not his forté, I believe.
Andaz Apna Apna was a fluke where the greatness just kind of "happened"

A ranking exercise like this for Akshay Kumar, like many similar superstars and lovable like Dharmendra or Madhuri Dixit gives an interesting insight.

They lack that big all time great film in their cinematography when compared to Big B ( for Dharmendra), Sri Devi (for Madhuri) or Khans (for Akshay).

But what they have is a tall list of good and pleasant movies. This list will be biggest for them compared to their contemporaries and this is what makes the star lovable during their times. They run the industry, do lots of good movies and share a consistent high (off late for Akshay and for next few years now) rather than a tall peak.

So an exercise like this ends up picking a wrong movie for these stars. The movie may not be their best but the round robin kind of elimination removes lots of good movies which are more or less equally good.

LikeLike