tonymontana's viewings (Updated)
Finished with THEM
A series that is very uneasy to watch. A first hand account of racism that delves into the mind of the oppressed. Need to google and research the history of movement of Blacks in suburban America (north California, in particular) in the 1950s to see what it was like. This is unrelenting and shows human nature in its pure ugliness. Goes a bit too far and some scenes are genuinely stomach churning, but this might still be essential viewing.

On more than a few occasions I found myself leaving it midway, and it was just not because of the violence (it is unsettling yes) but more because of the mental trauma.
Please stay away if you are sensitive to the issues of racism and class divide.
Every performance is flat-out brilliant, though
*******************************************************************


The Great Indian Kitchen
Falling in love with the understated brilliance of Malayalam cinema and the minimalist, show don't tell format of its storytelling. The first hour and even some of its portions may seem repetitive in the first hour, unless you think of the purpose of a woman's life serves in a patriarchal Indian family. A few of the hateful characters are established so amazingly well through everyday actions and routine that you feel spite for them throughout even when they are sweet, smiling and polite. For this reason alone, the writer and director deserve a thunderous applause. And despite the so-called repetitive scenes, every frame serves a purpose, adding up to the frustration of its leading character, enacted by a fantastic Nimisha Sajayan.

*************************************************************************

Pagglait:
I don't know, I liked the setting that feels real (so many of such films lately that I've lost count) and the bit about greed consuming even the most unassuming and well-meaning people, but this felt like a damp squib. The performances shine though, with Ashutosh Rana's grief-stricken face affecting the most. Glad to see him outshine everyone else in a cast comprising of solid veterans, even as Sanya Malhotra comes close and underplays her character well.
Behind Her Eyes (Netflix series):
Okay this one needs patience to sit through the initial three episodes (out of six). But once the mood is set, it suddenly catapults into a whole new dimension. Up until then it's a regular extramarital affair drama that might be a tad too slow if you're an impatient viewer. By the 5th episode, you're seriously drawn into what's happening, with the show getting creepier every minute. By the finale, it hits it out of the park with the mother-of-all twists.

Definitely worth it, even if it might be a tad too unbelievable in theory. But watch it as genre fiction, and there are quite a few startling moments and great writing to enjoy.
****************************************************************************************************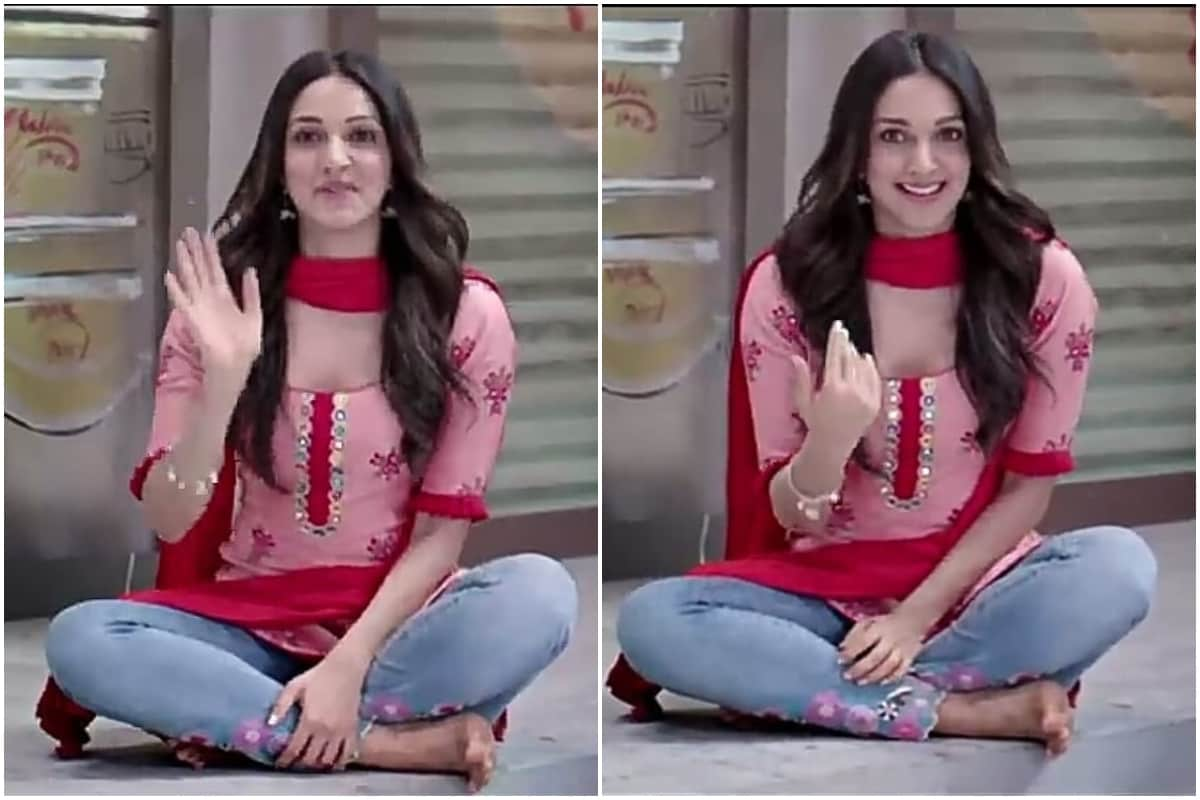 Indoo ki Jawani:
A cute Kiaran Advani in a muddled film that could've been better had they focused on her sexual exploits alone. Instead it packs in more than they can handle: Indo-Pak tensions, terrorism, patriotism. A few funny moments but that's about it.


I care a lot:
I'm not sure how convincing the shift of genres was in the film. The first hour or so is all about the harsh reality behind the optimum-healthcare-for-its-citizens facade of the States and how someone can take advantage of the loopholes in the system. But then it becomes embroiled in a cat-and-mouse chase that just goes on and on and then reaches a not-so-convincing climax.

Still, Rosamund Pike is terrific to the point of getting stereotyped as a cold-blooded psychopath. Seems she can sleepwalk through such roles.
osamund Pike is terrific to the point of getting stereotyped as a cold-blooded psychopath in I Care a Lot . . .
Seems she can sleepwalk through such roles.
Thank you, David Fincher, for showing the world her strength as an actor.
*************************************************************************************************

EEB ALLAY OOO:
A film with a rather interesting concept of the issue of monkey menace in the capital, but it serves as a mere background to highlight the bigger issue of class pathos. It is a difficult film to shoot, the detailing is spot on, the background score is solid, and it is difficult to find faults with the acting. Yet there is something still missing.

The journey and desperation of a character dissatisfied with a thankless job yet making constant efforts to better himself at it is so relatable you feel like reaching out. And the state's incapability of dealing with a situation when the bickering citizens are themselves uncooperative but fault-finding hits home hard. The onus of everybody's mistakes falls on the shoulders of the 'oppressed individual', and the film makes a solid statement with this very idea.
A good film that could have scaled greater heights had it made a bigger effort in rising above the subject. It has some fascinating, flesh-and-blood characters, and the milieu of a touristy central Delhi comes alive, yet it maintains a flat arc throughout and nothing much happens except routine challenges.
Would still recommend it as an experimental film and how it creates the mood, regarding its protagonist with half-pity and half-indifference.
Drishyam 2 is a fine sequel. Well acted and directed and the twist doesn't disappoint.
Drishyam was a masterstroke, not just because of the thriller element and the twists (there may be a few flaws w.r.t the investigation and Georgekutty's/Vijay's 'plan') but the way it plays with the viewer's expectations, only to turn them around on their head. As a viewer, you relate to Georgekutty's dilemma, and empathise with the terrrible situation they are in. But as the film proceeds and reaches the final reel, you are amazed at how little you knew of the protagonist and the games he had been playing all this while. It did great at subverting the expectations of the viewer.

Drishyam 2, while a very well made thriller on its own, lacks the punch of the first part simply because if this reason. By now, we are already aware of the mind of Georgekutty and know what its capable of. So despite the solid twist at the end, you knew something like that was coming. It's the film's greatest strength and yet a narrative weakness (albeit unintentional).
******************************************************************************************************


Hereditary:
A very, very unsettling horror film for the most part that succeeds in giving chills without applying many of the regular horror tropes. This despite a classic setting of a house in the middle of nowhere, and the family having harrowing secrets.
One particular death is so shocking it is difficult to explain how terrifying it really is. Not for the squeamish, and not just for the violent nature of it but also because of the emotional trauma it causes for the viewer as well as the people involved.
If only the makers could have done something about the last couple of minutes of the film, it might have entered the list of greats. The conclusion is something that just doesn't go along with the 'nature' of the film.

Much of the impact could be attributed to Toni Collette's bloody brilliant act as the matriarch of a dysfunctional family that is yet to come to terms with the tragedy.
An intriguing watch for psychological horror enthusiasts


Rang Birangi:
A nice, timepass comedy with some good dialogues. Deven Verma was so effortless and having a great time just 'enjoying himself', he was the pick of the lot for me. Not taking away any credit from the others who life it several nocthes: the gorgeous Parveen Babi, the natural Amol Palekar and the genuinely likeable Deepti Naval and Faaroq Sheikh. Utpal Dutt in his small role was hilarious.

Maara is fabulous. Madhavan is a delight and I wonder why he didn't achieve the success he so deserved in the Hindi film industry despite such honest performances. Too good for it, maybe?
And if Tamil cinema is taking good care of its veterans, why should he devote time to anything else?
Srinath's striking good looks often distract you from astonshing, well-captured frames. The woman has a majestic screen presence. So real and untampered.
Perhaps this is how you make films that are so magically detailed yet so entertaining, a feature that has been missing in many contemporary Hindi films off late, which fail to strike a chord between mainstream and 'critic friendly'
I rant. Best to check this out. On an HD smart screen if possible to get a full blown experience. Quite a few beautiful moments.

******************************************************************************************
SOUL:
Glad I watched it.
Seriously, how do they do it? I've been watching Pixar movies for closer to a decade, and they have no intentions of slowing down even after two decades of fantastic moviemaking. While Disney films were already very popular much before (The Lion King being a mega success and still enjoying an enviable classic status), Pixar introduced revolutionary technology in animation that was a delight to the senses. But will they ever compromise on making universally appealing films for all ages? Consider Soul as another superb addition to the list.

The story rings true for the classic Pixar formula: an outsider stuck in a world from which escape is near impossible, yet it serves a life changing experience which also gives a bittersweet experience to the viewer, while the animation does the rest of the job in appealing to the senses (Saying that the visuals are extraordinary would be a regular understatement for the typical Pixar movie, as that's always a given when you have Pete Docter calling the shots). The start is slow as always for every other film from their stable, but the film grows as your emotions for the lead character does. And it does a much better job at appealing to your emotions about existence, dreams and life in general that many pretentious films do. In fact, this IMO would have still worked rather well without any of its animation.
The imagination is as always pretty darn solid, and it's hard not to be swept away from each and every frame. This would have been a marvel experiencing it on the big scree, even though my smart screen provided a rather solid viewing.
Watching this with one's family can be the best 'gift' you can present your loved ones. Make sure you involve your kids. A couple of solid life lessons to be had here.
Even after all these years, Pixar's repertoire of great films keeps getting fatter.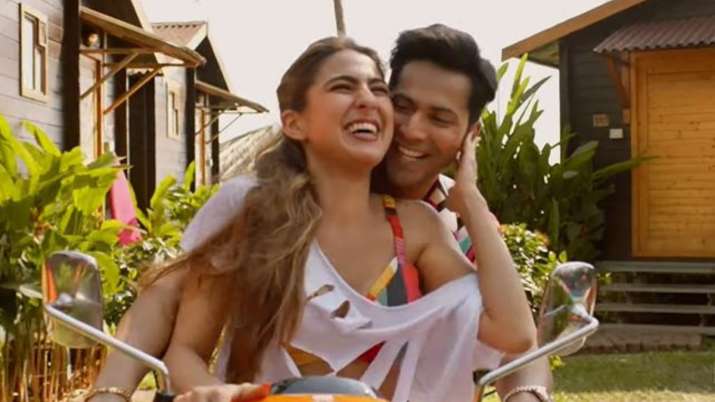 Coolie No. 1:
Pukeworthy. Now I know many so-called cinema lovers, trade experts and Twitter users (some of them even belong here) call such films escapist fare and entertainment for the masses, but seriously, how much of such garbage would we have to endure before calling them truly terrible?
People like David need to know where to draw the line. Because even when you watch it after leaving your brains at home, there are high chances you will be left wondering how such cinema continues to be made, forget accepted in today's day n age.
Sara Ali Khan: Good grief, now I have seen some terrible acting from non actors over the years, but she seems to have no clue what she is supposed to do in front of the camera.
**********************************************************************************************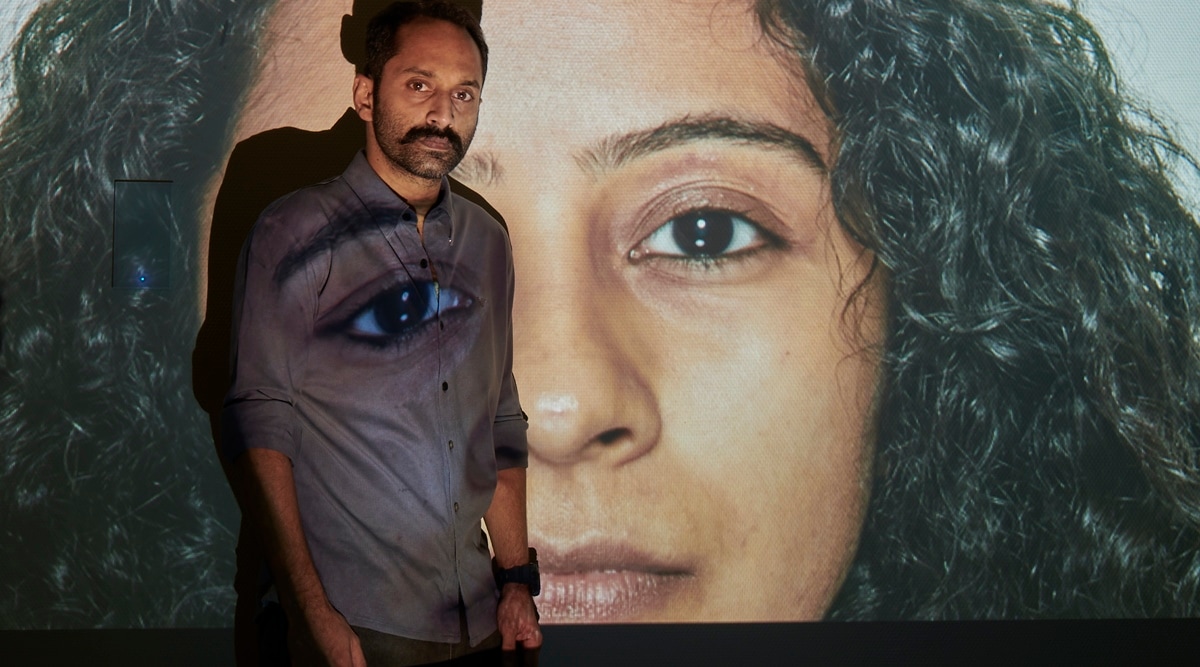 C U Soon:
Comparisons with the brilliant Searching are inevitable, although not sure if it can also be compared to the much-less-serious and much-more-fun Modern Family. The novelty had probably worn off by the time C U Soon arrived, but there's no less challenge when you're attempting something of this kind, the biggest of it being capturing the interest of your viewers. This film does that rather well, and when you have actors like Farhad Faasil (chameleon-like versatility), the journey is no less than fascinating.

This is also a story about a missing girl (just like in Searching), but that's where the similarities end. Involves a serious and pertinent issue (revealing it would be a spoiler), and the makers have done a good job with some beautiful writing to back it up. Many works of Malayalam cinema have succeeded with their rootedness while Hindi cinema is trailing behind, even with some of their finer works.
American Gangster:
Crowe and Denzel Washington are show-stealers, and it's a treat to watch them in full form in the confrontation scene towards the end, but maybe I saw it at a time gangster cinema as a genre has nothing new to end except the age-old rise and fall of empries, ultimate arrest and retribution. Wolf of Wall Street has done it afterward, so have Irishman and Gangster Squad. Still well made and entertaining.
*****************************************************************


Watched Silence on Netflix. Some observations:
A very provocative film, and Christians may find a lot if scenes pretty uncomfortable to watch. Some of these might be stomach churning and bring a lump to the throat even for those who don't practice a particular faith. Not because of the graphic violence but for the emotional torture they entail.

The film speaks of two priests who visit Japan in the 17th century in search of another priest who has been captured and held in the country for missionary work and the harrowing events that follow. The film raises a lot of pertinent questions about faith, humanity, belief, and worship.
Not sure if this had caused a controversy, but still, the sensitive topic of religion has been handled rather well from the master himself. Even when he is not directing crime epics, Scorsese showcases his mastery over films like Silence, Last Temptation of the Christ, and Hugo, genres far removed from his regular fares.
The acting is particularly strong, and Garfield does rather well as a priest whose faith is questioned over and over again in the most difficult and adverse of times. I'd recommend this one strongly. Probably not one of Scorsese's popular films to a global audience (was a box office bomb), but a great watch, nevertheless.
*************************************************************************************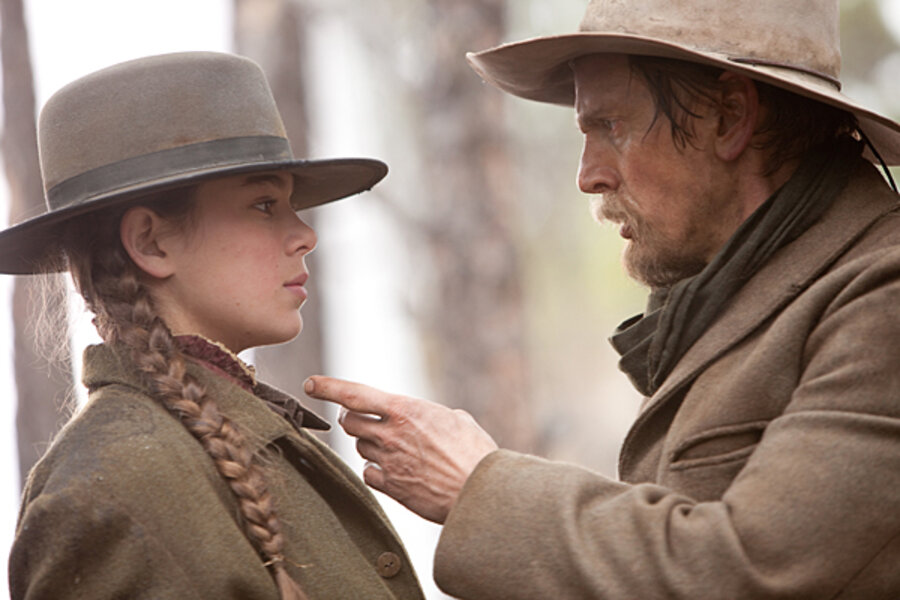 True Grit:
I loved this film, and would rate it a tad better than No Country for Old men. Learnt this was based on a book that had a 1969 adaptation too. This has a leisurely pace with the classic Coens stamp (guess they're also one of the modern generation filmmakers with an equal fascination for the westerns like QT) and the regulars Josh Brolin and Jeff Bridges : two actors I sometimes have a hard time differentiating. Plenty of scope for the actors to dig in. Bridges was fantastic and so was Damon, but the girl took my breath away with a rather convincing and confident act.

Also a rather satisfying revenge story in a ride full of potholes and loopholes. But some great cinematic moments interspersed : such a technically accomplished film and the badlands as well as vast stretches of prairies captured with flair. Full marks for the cinematography. And wistful, melancholic quality about it. The brothers are certainly in no rush or race to convince us about their POV. Well, at least this one had a better and a more emotional finale that fills you with a sense of despair at the very end, and how you wish the characters could have met after not seeing one another for decades. Unlike say, the NCFOM ending that left you frustrated and dry.
**********************************************************************


Borat Subsequent Moviefilm:
One of the highlights in the Borat movies are the catchy titles: already setting you in the mood for some irreverent fun. Like a certain South Park and Monty Python, you're in for a treat if you know what you're getting into and if your sense of humour is as twisted as the lead character. There is no shock value this time around, though, for you've grown used to Sacha Baron Cohen playing a range of ignorant chatacters and embarrassing people across political divides and races. It's all become predictable, and the fun goes missing.

Where it scores, however, is in creating a poignant relationship between a highly regressive father and his daughter who's happy going along with whatever he says. Moments of sentimentality between these two shows how pure love can exist even in cultures far removed and unrelatable for our sensibilities.
Hence, it is the 'heart' of the film that overshadows its mockunentary nature. But you've got to give it to Sacha Baron, to continue being gutsy and forcing us to introspect through his deranged antics what is exactly wrong with the world, even at a time it's in the hands of the intolerant and morally bankrupt.
https://en.wikipedia.org/wiki/Borat_Subsequent_Moviefilm
******************************************************************************************


Rebecca (2020)
This was a fine watch, with the elements of gothic horror/thriller intact. The major credit for the atmospherics, effects, and visuals goes to Daphne Du Maurier for bringing to life those immortal characters and the hypnotic place called Manderley. Rebecca still speaks to us through her silences, her legend, and the impact she left on people around.

To not show the titular character on screen lends adds to the mystery and the enigma, but I still wish they had done something about the ending. The film (and even the book) runs in a post-climactic phase for a good period of time. The actual motivations of Rebecca make her a rather interesting person, and for this reason alone the film should have delved more into that aspect of her personality instead of merely having two lines about what 'drove' her actions. Instead, it becomes all about Maxim and his new wife and their tryst with the law by the end. Even the iconic character of Mrs. Danvers, the chilling old spinster of the house, doesn't come across as convincing or someone whose actions are relatable in any sense.
The positives: The cinematography and setup, for even if this is not the world Du Maurier may have conjured, it comes pretty close. The expanses, the lawns, the beautiful old frames and library, the shore, the cottage on the beach . . .
*********************************************************************************************


A revisit: Ek Hasina Thi
What a film. Seriously, what a film! I don't remember when I watched it last, and remember liking it a lot. But discovering the finer aspects of it, I realised this had some of the most well-edited fight sequences of its time. It also moves at a brazen pace, with a no-nonsense approach. This isn't the most original of scripts but if anything, it reminds us of Raghavan's fascination with the typical, revenge-seeking Sidney Sheldon heroine after she ends up on the other side of the law.

I think time has been kinder to the film, and it wouldn't have been so without the scintillating performance of Saif and zurmila. The former, especially, understands the basic grammar of a thriller film pretty film. He uses on screen dashing persona to great effect, and is so totally at ease with playing the antagonist that his performance gels with the film, in fact, complements it rather well.
Also a reminder how most factory products (RGV's) had such rocking BGM. This and Ab Tak Chappan come to mind as they were two of the best 'indie' films of their times. Both Shimit Amin and Raghavan moved on to make some very good films. This was the kick-start they needed to their careers. Wonder what would have happened to such fine talents had they not been discovered by RGV.
Bohot Hua Sammaan: The second half comes on its own, after a meandering first half that cashes on the small town humour and mentality. The comic book, pop culture-like format is interesting to watch, but gets tepid after a while. All, in all, it's a fine film that entertains you by the end. Sanjay Mishra is as solid as ever, and Ram Kapoor's vile and unpredictable turn as a ex-commando sociopath is rather delicious.
Giny Weds Sunny: Another film that 'celebrates' Punjabiness and the Delhi culture, but the stereotypes are becoming irritating and frustrating to watch. Good to watch Vikrant Massey, a fine actor otherwise more suited to realistic and experimental cinema, shaking a leg here. He is a fine dancer. Yami Gautam looks gorgeous and acts well but that's where the positives end. The film is charming enough in it's initial hour but it just goes nowhere in the second half (a very, very basic plot that offers nothing new). Boring!
American Murder: The surprise of the week for me. Yes, murder, crime and conspiracies are the favourite topics to delve into, but it still shocked me. A very, very disturbing crime, and what was most unsettling about this was the remorselessness of the killer, even when they admitted to doing the ghastly act.
27 Responses to "tonymontana's viewings (Updated)"
Thanks for the collection Tony/Jay/Munna.

EK HASINA THI truly is a remarkable film and Saif really played the grey, metrosexual guy superbly. He is truly cut-out to play those kind of roles. However, in recent years, he has been at the most average and his acts are becoming very, very predictable when he plays the role of a villain or a grey character. His worst was in OMKARA; it was a sham of a performance — the entire shock-value being the 'prince' of royalty using MC BC galore. For me, it was Kareena, followed by Devgan, who were memorable – of course, one can't forget Deepak Dobriyal, ever.

LikeLike

Thanks An Jo.

I will differ with you on Omkara, but not on why it's not a sham. Said wasn't known for rustic roles, and kind of set a precedent for other A listers to move out of their comfort zone and try something of that sort (sure, we'd had Aamir playing the tapori in Rangeela/Ghulam), but not in a milieu far removed from the conventions of commercial cinema. And Saif did all that without going overboard. The act was spot on, and I m not only talking about his rustic language or getup, but it was also an intelligent and measured performance.

LikeLike

Thank you for the note on REBECCA Tony. I am not sure I want to watch the modern version being the oldie I am but might try.

It is one of my FAVORITE novels by Maurier and one of the favorite films of Hitchcock. It's been a long, long time but I still remember being stunned by Alfred's picturizing of the novel in black & white; and remember, when we talk of Kamal Haasan using 'dissolving' scenes versus 'transformative' scenes In Mahanadi , Hitchcock bloody hell did it in 1940!!

Just look at the trailer here and you can see –

https://www.criterion.com/films/680-rebecca

Urge all to see the black and white version by Alfred…

LikeLike

Thank you AnJo
The Hitchcock one is still held in high regard. This one was bound to fall short. Haven't watched it in one go, but saw snippets of it on YouTube. loved Hitchcock's vision of the classic novel for its time. Especially the opening frame, the camera following the driveway leading up to Manderley as the voice-over takes over.

LikeLike

Commented in recommendation thread:

True Grit (new one) – remake of old movie with same name. Liked it. The young girl reminded me of Lyanna Mormont of GoT.

LikeLike

Thanks munna

Yes, The regular masala tropes. The guilty man walking away scot free, the weaker sex, (in this case, a child), seeking help from a man with personal issues and them going along an adventure of their own. But this again proves how much a scope a film has to develop these characters, attain brilliance, and even entertain despite some of the clichés.

Django Unchained comes to mind, too

A bit late to be discussing the film but had only seen it in bits when it came out a decade ago (Gosh, how time flies). Glad I managed to finish this one

LikeLike

TRUE GRIT is a fine, fine remake of John Wayne's TRUE GRIT. (1962). The new one has fine performances from Bridges, Brolin, and Steinfeld. It is difficult to re-capture the spirit and style of a Wayne film, but the Coen brothers have done a great job.

LikeLike


Thanks Tony for recommending this to everyone. I might have written a note when I saw this and recommended here. Need to watch it again then!



I will add that 'missionary work' is nothing but an euphemism for religious conversion clubbed with, and actually intending to end with, political and geographical control. With the latter two, the former becomes easier to spread. Both the monotheistic religions believe strongly in conversion; one took a subtle turn citing missionary work after the crusades, while the other continued to believe in persecution as a standard way of conversion and occupation.



I remember watching 'Silence' in the theater when it released. I obviously watched it on the first day thanks to Marty and was swept away. Of course, I cannot watch scenes of torture and graphic violence, and Marty is one who never shies away from showing violence at its most graphic. It's the tumultuous emotional journey of Garfield that's the hall-mark of this film. He finely brings out in his performance the emotional churning of a soul that's being drained heavily with what he witnesses versus what he feels. The physical violence is always shown as an external agent, cinematically shot from a distance that manifests itself in cries of torture and pain, and breaking-of-will more than breaking-of-bones.



This didn't do well at the box-office of course due to the seriousness of the topic at hand. But I remember being stunned when the movie ended. I had to watch it a second time and watched it the very next day! And I was even more shocked to realize that the movie is just 20 or 25 minutes short of the 3-hour mark but I never felt it, even on 2nd viewing!



If not as powerful as his other master-piece, 'The Last Temptation of Christ', 'Silence' is at par with the former. With a deceiving title, 'Silence' is a loud cry of the never-ending between the human and God.


LikeLike

Thanks for sharing your views, AJ. Glad you have similar thoughts on this.

I agree with your views about missionary work with ulterior motives of ultimate political and geographic control. This is a double-edged sword. While the uncompromising priest is here seen as a figure of sympathy, there was one strong scene involving 'The Inquisitor' where he compares missionary work to a barren wife.

LikeLike

Soul , the movie is beautiful and inspiring. It leaves several life lessons. Superb craft here.

LikeLike

Thanks much for the recco Tony. Whenever I get my my head out of cricket and work, I will watch MAARA….

LikeLike

Watched Tandav. From the 5th episode, the series picks up steam.
Watchable and good timepass. Dimple is notable and so is Gauhar Khan to a lesser extent. Saif is not bad. But Sunil Grover is a pleasant surprise. And Krithika Kamra looks beautiful and acts well till the last episode. But the first episodes dragged for me. No overdose of sex and violence. And Kumud Mishra is too good.
I liked the way how ministries are distributed. Others are adequate.

LikeLike

The makers have not denigrated hindus or hindu gods.
The protagonist's name is Shiv Shekhar and his party is named as Tandav. When I saw it, there was no dance or they might have chopped it.
There are digs at Indira Gandhi, her son, Nehru and emergency.
There are digs at demonetisation not working, politics and students, police atrocities and other occurences which are common to every ruling party.
They have kept it simple. And that maybe the reason that many left liberal critics did not like it much. They wanted it to be like Paatal Lok and Sacred Games.

LikeLike

Thanks for the unbiased take. I'm still not sure whether to watch it. Looked bland from the trailers and I've in the past been put off from half hearted efforts like Raajneeti and Aarakshan. Not sure if we can make good movies or web series with politics as the backdrop.

Maybe for Saif, some day. Watched Laal Kaptaan the other day and was pleasantly surprised.

LikeLike

It is more of a thriller than a political drama.

LikeLike

Thanks for BEHIND THE EYES review Tony. I wanted to watch this – but somewhere I read that style takes over substance so stayed away … I will try to give it a chance.

Also, I no longer have the patience to watch series that go on beyond a season. Limited series are the best for me. With sun trying its hardest to shine in the US, I really want to be outdoors and not stuck indoors watching the idiot box …

LikeLike

Second half of Pagglait is quite good.

LikeLike

The Great Indian Kitchen is getting good reviews. It is on some malayalam channel, I think. On which OTT platform did you watch it?

LikeLike

Watched this Kitchen. We women can relate with all that cooking, cleaning and demanding family members. The heroine did a splendid job and the way she gets back at them is whistle worthy.
Kerala is supposed to be an educated society and with matriarchal families in some communities.. It is surprising to see the traditional, patrarchial side.
Cant understand certain contradictions like following 7 day period separation for women, penance for sabarimala and the food habits.
I was waiting for the explosion.

LikeLike

Yes, now when I look back at it, that's the part that struck to me as a bit odd. Its tragic if these practices are still in place.

LikeLike

The sad part is there are many unfair practices around the world which are still being practiced (typically unfair to female).

I can't even imagine how bad it must have been let's say 50 years ago.

Remember seeing Prem Rog on VHS here in USA in early 80s. Of course being a kid at that time, i was paranoid by it and do remember thinking, i'm glad i'm not a girl.

But we have come far a lot in past decade or so and i assume in time (with in next couple decades), all of these practices will be gone.

unrelated to movies but Men are ahole; but i do blame female a lot. The way most mother in law treat their daughter in law is root cause of many family issues.

LikeLike

I just cant but compare this with Pagglait. In that traditional north Indian household, the bahu is treated much better than this kerala bahu.

LikeLike