Abzee's Oscar predix for 2020-21
There you have it. The longest Oscar season of our lifetime yet. And it just feels wrong. The ongoing pandemic threw the whole Oscar season in disarray… we now have a 14 month long eligibility window to make up for the months lost, which means that this year's Oscar will honour the 'best' of 2020 and the first couple of months of this new year too. Several rules, at the Oscars, BAFTAs and Golden Globes were changed. Some were due to the pandemic, some as a natural response to the various civil and societal upheavals that the world and especially the United States experienced this last year… and these bodies wanted to make the right noises thusly. Were these changes hasty as the odd BAFTA nominations have revealed? Were they mere tokenism as the audacious Golden Globes revealed? Or will they strike some balance of hope and resurrection as the Oscars intend to do?
Regardless, it has been an opportunity missed. The absence of theatres, an unthinkable thought for any true movie lover, also meant that the awards season this year was liberated from late Oscar season release surges and lobbying campaigns. It was the one true opportunity to honour films that came early in the year, it was a time to champion those smaller releases that are usually lost in the whole Oscar hype… With literally all the time in the world, this was an opportunity for diversity of films getting nominated. Instead as we arrive at this penultimate day before the Oscar nominations, we seem to have arrived, as every year, at a select few locks save an odd anomaly or two thanks in no small part to the Golden Globes.
Here then are my predictions for this year's (14 months full) Oscar nominations
Best Picture
MANK Netflix
MINARI A24
NOMADLAND Searchlight Pictures
PROMISING YOUNG WOMAN Focus Features
THE TRIAL OF THE CHICAGO 7 Paramount Pictures
If the Academy nominates six films, then
MA RAINEY'S BLACK BOTTOM Netflix
If they nominate seven, then
ONE NIGHT IN MIAMI Amazon Studios
With eight nominations,
SOUND OF METAL Amazon Studios
With nine,
JUDAS AND THE BLACK MESSIAH Warner Bros. Pictures
And when ten,
THE FATHER Sony Pictures Classics
Long Shot- NEWS OF THE WORLD Universal Pictures
Surprise Sneak-ins- DA 5 BLOODS Netflix, BORAT SUBSEQUENT MOVIEFILM Amazon Studios
Best Director
Lee Isaac Chung MINARI
Emerald Fennell PROMISING YOUNG WOMAN
David Fincher MANK
Aaron Sorkin THE TRIAL OF THE CHICAGO 7
Chloe Zhao NOMADLAND
Surprise Sneak-ins- Regina King ONE NIGHT IN MIAMI, Florian Zeller THE FATHER
Best Actor in a Leading Role
Riz Ahmed SOUND OF METAL
Chadwick Boseman MA RAINEY'S BLACK BOTTOM
Anthony Hopkins THE FATHER
Gary Oldman MANK
Steven Yeun MINARI
Surprise Sneak-ins- Delroy Lindo DA 5 BLOODS, Tahar Rahim THE MAURITANIAN
Best Actress in a Leading Role
Viola Davis MA RAINEY'S BLACK BOTTOM
Andra Day THE UNITED STATES VS. BILLIE HOLIDAY
Vanessa Kirby PIECES OF A WOMAN
Frances McDormand NOMADLAND
Carey Mulligan PROMISING YOUNG WOMAN
Surprise Sneak-ins- Amy Adams HILLBILLY ELEGY, Sophia Loren THE LIFE AHEAD
Best Actor in a Supporting Role
Chadwick Boseman DA 5 BLOODS
Sacha Baron Cohen THE TRIAL OF THE CHICAGO 7
Daniel Kaluuya JUDAS AND THE BLACK MESSIAH
Leslie Odom, Jr. ONE NIGHT IN MIAMI
Paul Raci SOUND OF METAL
Dark Horse- Jared Leto THE LITTLE THINGS
Surprise Sneak-ins- Alan S. Kim MINARI, Bill Murray ON THE ROCKS, David Strathairn NOMADLAND
Best Actress in a Supporting Role
Maria Bakalova BORAT SUBSEQUENT MOVIEFILM
Olivia Colman THE FATHER
Jodie Foster THE MAURITANIAN
Amanda Seyfried MANK
Youn Yuh-Jung MINARI
Dark Horse- Glenn Close HILLBILLY ELEGY
Surprise Sneak-ins- Dominique Fishback JUDAS AND THE BLACK MESSIAH, Helena Zengel NEWS OF THE WORLD
Best Original Screenplay
JUDAS AND THE BLACK MESSIAH Will Berson, Shaka King and The Lucas Brothers
MANK Jack Fincher
MINARI Lee Isaac Chung
PROMISING YOUNG WOMAN Emerald Fennell
THE TRIAL OF THE CHICAGO 7 Aaron Sorkin
Dark Horse- SOUND OF METAL Derek Cianfrance, Abraham Marder and Darius Marder
Surprise Sneak-in- SOUL Pete Docter, Mike Jones and Kemp Powers
Best Adapted Screenplay
THE FATHER Christopher Hampton and Florian Zeller, based on Zeller's play Le Pere
MA RAINEY'S BLACK BOTTOM Ruben Santiago-Hudson, based on the play by August Wilson
NOMADLAND Chloe Zhao, based on Nomadland: Surviving America In The Twenty-First Century by Jessica Bruder
ONE NIGHT IN MIAMI Kemp Powers, based on his play
THE WHITE TIGER Ramin Bahrani, based on the novel by Aravind Adiga
Dark Horses- BORAT SUBSEQUENT MOVIEFILM Peter Baynham, Sacha Baron Cohen, Jena Friedman, Anthony Hines, Lee Kern, Dan Mazer, Nina Pedrad, Erica Rivinoja and Dan Swimer, based on a character created by Cohen, NEWS OF THE WORLD Luke Davies and Paul Greengrass, based on the novel by Paulette Jiles
Surprise Sneak-ins- FIRST COW Jonathan Raymond and Kelly Reichardt, based on Raymond's novel The Half Life, THE MAURITANIAN Rory Haines, Sohrab Noshirvani and M.B. Traven , based on the memoirs Guantanamo Diary by Mohamedou Ould Salahi
Best International Film
ANOTHER ROUND (Druk) Denmark
COLLECTIVE (Colectiv) Romania
QUO VADIS, AIDA? Bosnia and Herzegovina
TWO OF US (Deux) France
THE WEEPING WOMAN (La Llorona) Guatemala
Long Shots- DEAR COMRADES! (Dorogie Tovarishchi!) Russia, NIGHT OF THE KINGS (La Nuit Des Rois) Ivory Coast
Surprise Sneak-ins- CHARLATAN (Sarlatan) Czech Republic, I'M NO LONGER HERE (Ya No Estoy Aqui) Mexico
Best Documentary Feature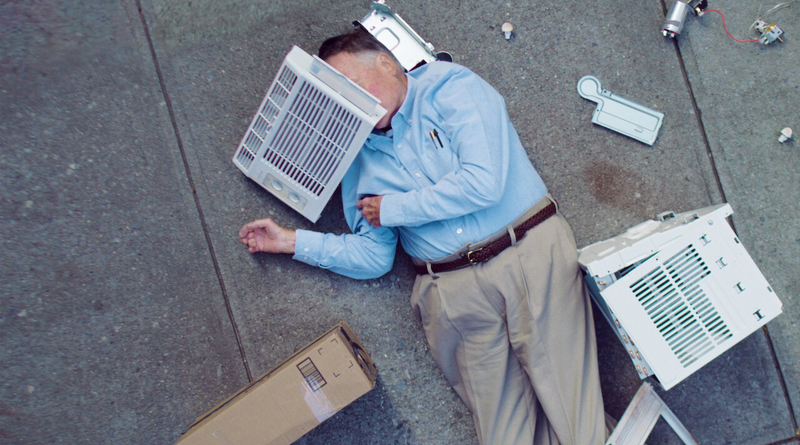 COLLECTIVE Alexander Nanau
CRIP CAMP: A DISABILITY REVOLUTION James Lebrecht and Nicole Newnham
DICK JOHNSON IS DEAD Kirsten Johnson
TIME Garrett Bradley
THE TRUFFLE HUNTERS Michael Dweck and Gregory Kershaw
Potential Spoiler- WELCOME TO CHECHNYA David France
Long Shot- BOYS STATE Amanda McBaine and Jesse Moss
Surprise Sneak-ins- ALL IN: THE FIGHT FOR DEMOCRACY Lisa Cortes and Liz Garbus, GUNDA Viktor Kossakovsky, MLK/FBI Sam Pollard, MY OCTOPUS TEACHER Pippa Ehrlich and James Reed
Best Animated Film
THE CROODS: A NEW AGE Joel Crawford, DreamWorks Animation
ONWARD Dan Scanlon, Pixar Animation Studios
OVER THE MOON Glen Keane, Netflix Animation
SOUL Pete Docter, Pixar Animation Studios
WOLFWALKERS Tomm Moore and Ross Stewart, Cartoon Saloon
Dark Horse- A SHAUN THE SHEEP MOVIE: FARMAGEDDON Will Becher and Richard Phelan, Aardman Animations
Surprise Sneak-in- EARWIG AND THE WITCH Goro Miyazaki, Studio Ghibli
Best Production Design
MANK Donald Graham Burt
MA RAINEY'S BLACK BOTTOM Mark Ricker
THE MIDNIGHT SKY Jim Bissell
MULAN Grant Major
NEWS OF THE WORLD David Crank
Potential Spoiler- TENET Nathan Crowley
Dark Horses- EMMA. Kave Quinn, THE TRIAL OF THE CHICAGO 7 Shane Valentino
Best Editing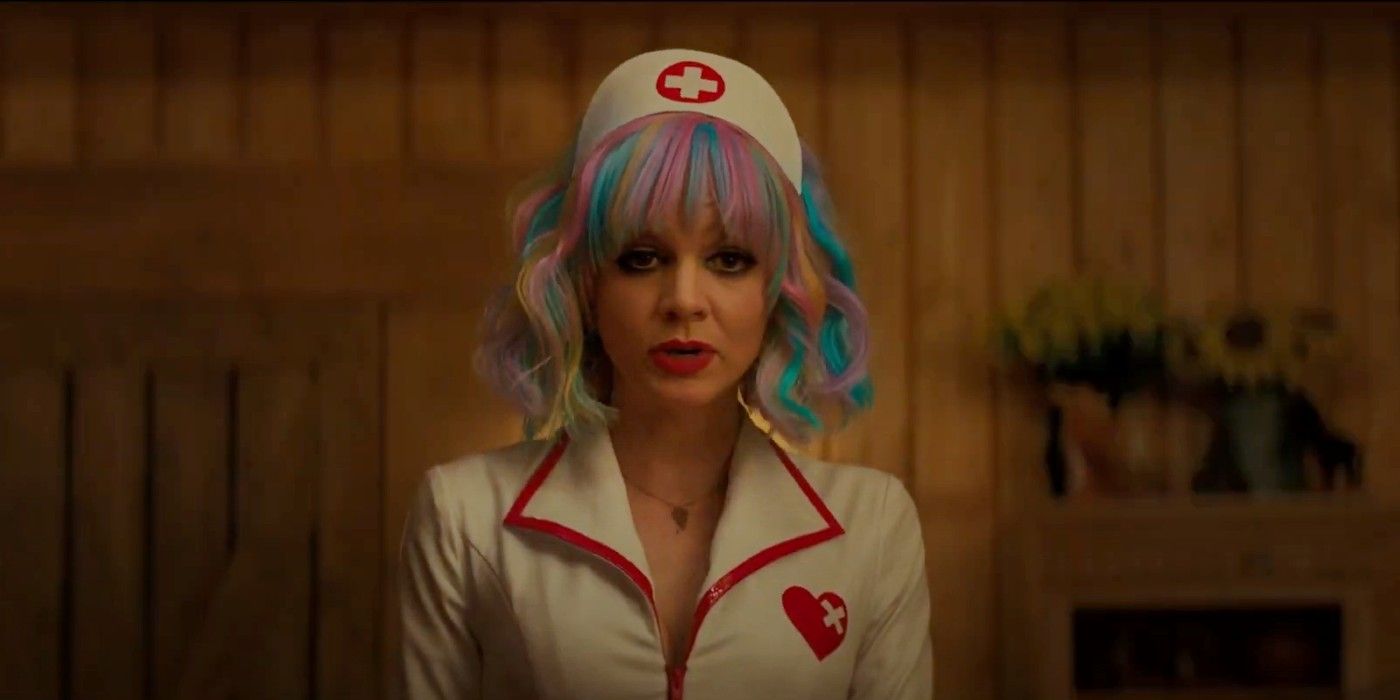 MANK Kirk Baxter
NOMADLAND Chloe Zhao
PROMISING YOUNG WOMAN Frederic Thoraval
SOUND OF METAL Mikkel E.G. Nielsen
THE TRIAL OF THE CHICAGO 7 Alan Baumgarten
Long Shot- THE FATHER Yorgos Lamprinos
Surprise Sneak-ins- MINARI Harry Yoon, NEWS OF THE WORLD William Goldenberg
Best Cinematography
JUDAS AND THE BLACK MESSIAH Sean Bobbitt
MANK Erik Messerschmidt
NEWS OF THE WORLD Dariusz Wolski
NOMADLAND Joshua James Richards
THE TRIAL OF THE CHICAGO 7 Phedon Papamichael
Likely Switch- CHERRY Newton Thomas Sigel
Potential Spoiler- TENET Hoyte Van Hoytema
Surprise Sneak-ins- DA 5 BLOODS Newton Thomas Sigel, MINARI Lachlan Milne
Best Original Score
MANK Trent Reznor & Atticus Ross
THE MIDNIGHT SKY Alexandre Desplat
MINARI Emile Mosseri
NEWS OF THE WORLD James Newton Howard
SOUL Jon Batiste and Trent Reznor & Atticus Ross
Potential Spoiler- TENET Ludwig Goransson
Surprise Sneak-ins- DA 5 BLOODS Terence Blanchard, AMMONITE Volker Beltermann and Dustin O'Halloran, BLIZZARD OF SOULS Lolita Ritmanis, THE LITTLE THINGS Thomas Newman, THE TRIAL OF THE CHICAGO 7 Daniel Pemberton
Best Costume Design
EMMA. Alexandra Byrne
MANK Trish Summerville
MA RAINEY'S BLACK BOTTOM Ann Roth
MULAN Bina Daigeler
NEWS OF THE WORLD Mark Bridges
Surprise Sneak-ins- AMMONITE Michael O'Connor, THE GLORIAS Sandy Powell, ONE NIGHT IN MIAMI Francine Jamison-Tanchuk, PROMISING YOUNG WOMAN Nancy Steiner
Best Makeup & Hair
BIRDS OF PREY (AND THE FANTABULOUS EMANCIPATION OF ONE HARLEY QUINN)
HILLBILLY ELEGY
MANK
MA RAINEY'S BLACK BOTTOM
PINOCCHIO
Potential Spoiler- EMMA.
Surprise Sneak-ins- THE GLORIAS, JINGLE JANGLE: A CHRISTMAS JOURNEY, THE LITTLE THINGS
Best Sound
GREYHOUND
MANK
NEWS OF THE WORLD
SOUND OF METAL
THE TRIAL OF THE CHICAGO 7
Dark Horses- NOMADLAND
Surprise Sneak-ins- MA RAINEY'S BLACK BOTTOM, THE MIDNIGHT SKY, SOUL
Best Visual Effects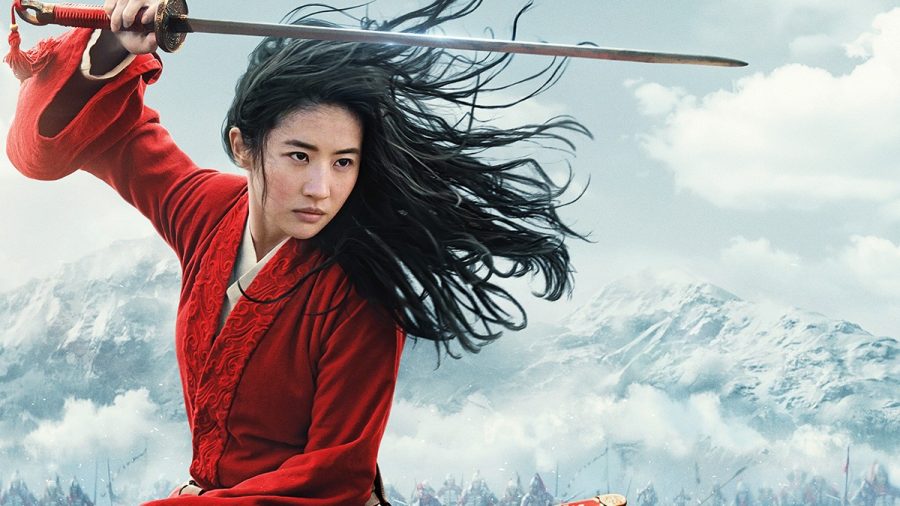 MANK
THE MIDNIGHT SKY
MULAN
TENET
WELCOME TO CHECHNYA
Surprise Sneak-in- LOVE AND MONSTERS
18 Responses to "Abzee's Oscar predix for 2020-21"