Shivaay on Shershaah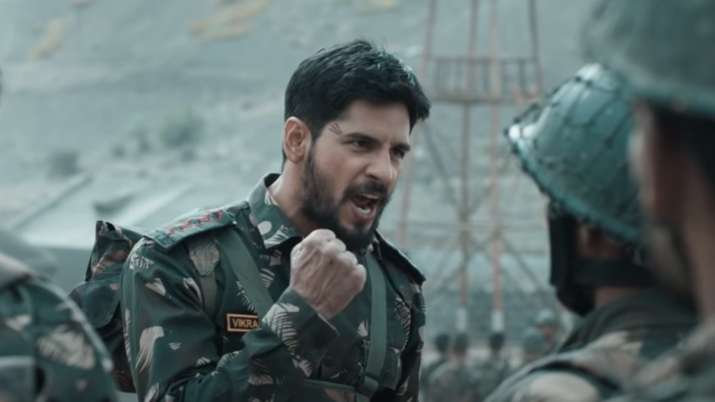 Perhaps the best thing the viewers would usually do while tuning in to watch Shershaah is to have minimalistic expectation, considering the fact that its a Siddharth Malhotra starrer from a Dharma Production. Even though you know this is a film that celebrates one of India's bravest war heroes, you cannot really have much expectation from the Siddharth-Karan Jo pair. Or can you? This is where hiring a director like veteran Vishnuvardhan (a relative unknown in Bollywood circles) ends up being a blessing in disguise and a mini masterstroke.

The Positives :
Pardon the film for being more of a hagiography than a biopic, the narrative nevertheless focuses on not just Vikram Batra the war hero but the rest of his regiment and The Indian Army on the whole too. There are obvious moments where the film singularly glorifies Batra and his heroisms yet while you're in the flow of the narrative, as a viewer you'd always look at the soldiers collectively than just one single man alone.
The narration is brisk, well edited and gritty for the most part apart from a certain flashback sequence of Batra and his love interest that seems forced and out of place in the overall scheme of things (obviously shoved in there for commercial purposes than adding value). Kamaljeet Negi's cinematography is excellent and while watching the wonderfully shot action and war sequences in 4K resolution, the cinema fan within you would have half wished this released on the big screen. Siddharth is unexpectedly restraint as the protagonist while the rest of the cast play to the gallery well enough. A strong plot and a good enough narrative like this would not require much from the cast in terms of acting chops and they all fit in effectively well (the good looks obviously help!).
The Negatives :
While every character in Captain Batra's life get their due, his love interest Dimple Cheema has been carelessly written and shabbily handled through the narrative. For a brave soul whose attachment and loyalty knew no bounds, she's neither given enough weightage nor importance. Even the flashback romantic sequence of good old college days are shot and presented like they're a 2021 version of Kuch Kuch Hota Hai. That apart, the dialogues in the film are a great improvement from the usual eardrum rupturing, fist pumping jingoism associated with most Bollywood war films (right from Border to Bhuj with the technically brilliant Uri included, Lakshya being a major and pleasant exception), they do seem dull and stereotypical at times.
Overall Shershaah might not be a great film of classic proportions, its definitely a good one and one that positively flatters to deceive in more ways than one.
Rating : 3.5/5 (Worth Watching on the biggest screen possible; watching on your smartphone or tablet would be an insult to Captain Batra's memory himself).
23 Responses to "Shivaay on Shershaah"